If you're looking for things to do during your next getaway in Valencia, or you're lucky enough to be able to take a long weekend break, perfect, because we've selected seven plans that are sure going to suit you. And if you still haven't decided on your destination, let's see if we can get you to pay us a visit. You can already feel Halloween in the air, and in no time at all there'll be decorations and Christmas stuff in the streets. Make the most of your getaway to buy some very authentic 'Made in VLC' gifts and enjoy a show or some outdoor activities... because it's not cold here yet! Let's take a look at these suggestions!
1.Hang around and be seen in Valencia's trendiest spots
In the Cabanyal and the Patacona areas, some of the liveliest places right now are waiting for you: La Fábrica de Hielo (José Ballester Gozalvo, 37), Mercabanyal (Eugenia Viñes, 225), La Batisfera (Calle de la Reina, 167) or La Más Bonita (Paseo Marítimo de la Patacona, 11) are just some of them. Or, and here's an idea, why not enjoy a stroll by the sea even if it is the middle of December?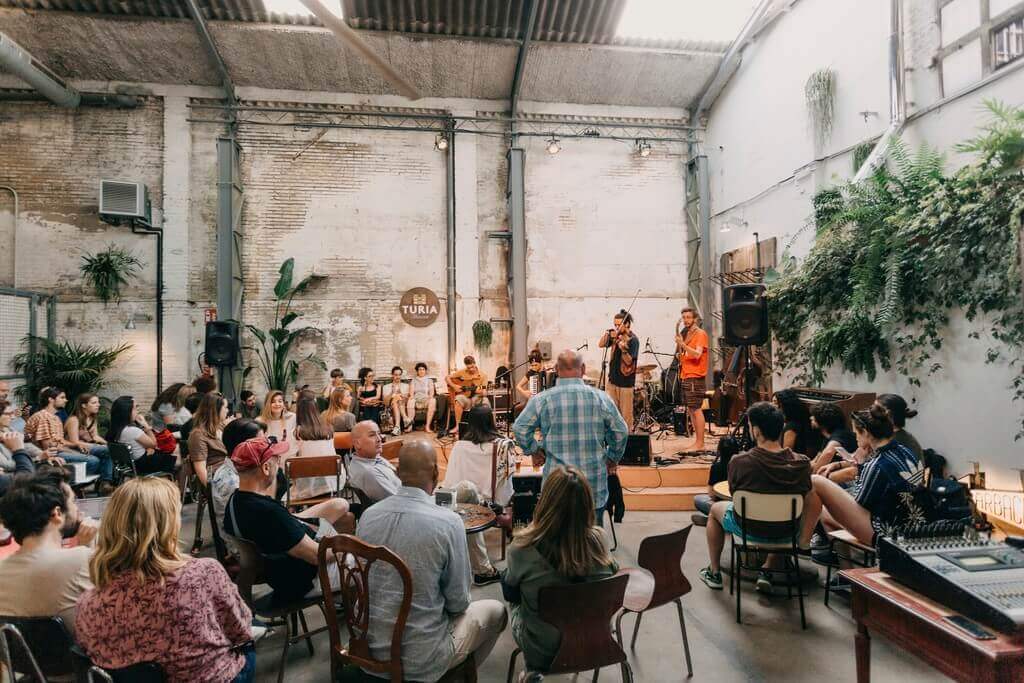 2. Don't forget the classics
First time in Valencia? Don't miss the historic centre and its must-sees: the Central Market, the Lonja (a UNESCO World Heritage Site) and the Cathedral, with the chapel that houses the Holy Grail. As well as that, you must have heard of the City of Arts and Sciences, which is also unmissable. Admire Calatrava's striking architecture, enjoy the exhibitions at the Museu de les Ciències, watch a 3D film at the Hemisfèric and get your mind blown at the Oceanogràfic, Europe's largest aquarium.
A bike ride along the old Turia riverbed and a visit to the beaches and the Marina, with paella included, could round off the visits that anyone should make when they pass through Valencia.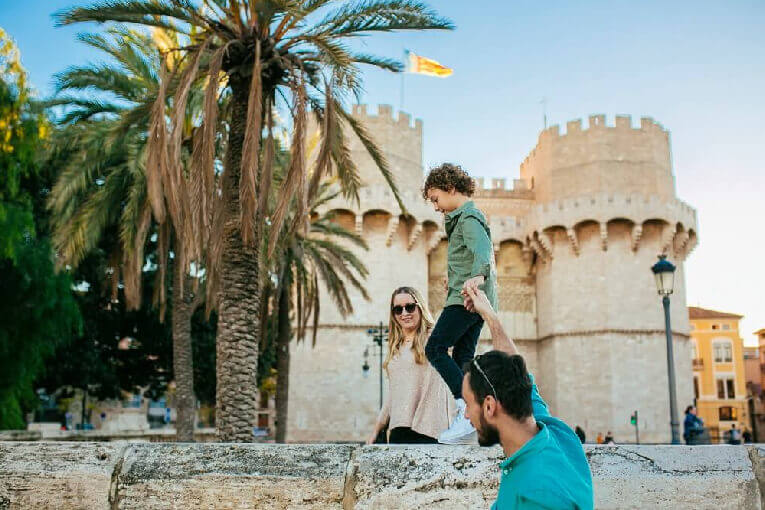 3. Find your artistic vein
Since it opened in 2017, Bombas Gens has become an essential art space. A former hydraulic pump factory, today it is a where the collections of the Per Amor a l'Art Foundation, mainly photography and abstract languages are on display for all to see. Come by over the long weekend and don't miss the exhibitions.
Continuing with contemporary art, you can't miss the IVAM. The work of the multifaceted Josep Renau will be on show until January 2022, especially the photomontages and posters he produced during his exile in Mexico and Germany.
If you're more into classics, the Museum of Fine Arts is the place for you, with rooms given over to Sorolla and Goya, as well as works by Velázquez, Ribera, and Murillo, among others. In addition, at the Bancaja Foundation you can see a hundred drawings by Sorolla or the unpublished exhibition that is showing for the first time the joint work of Eduardo Chillida and Jorge Oteiza.
For more ideas, have a look at the events calendar and find out what's on in town.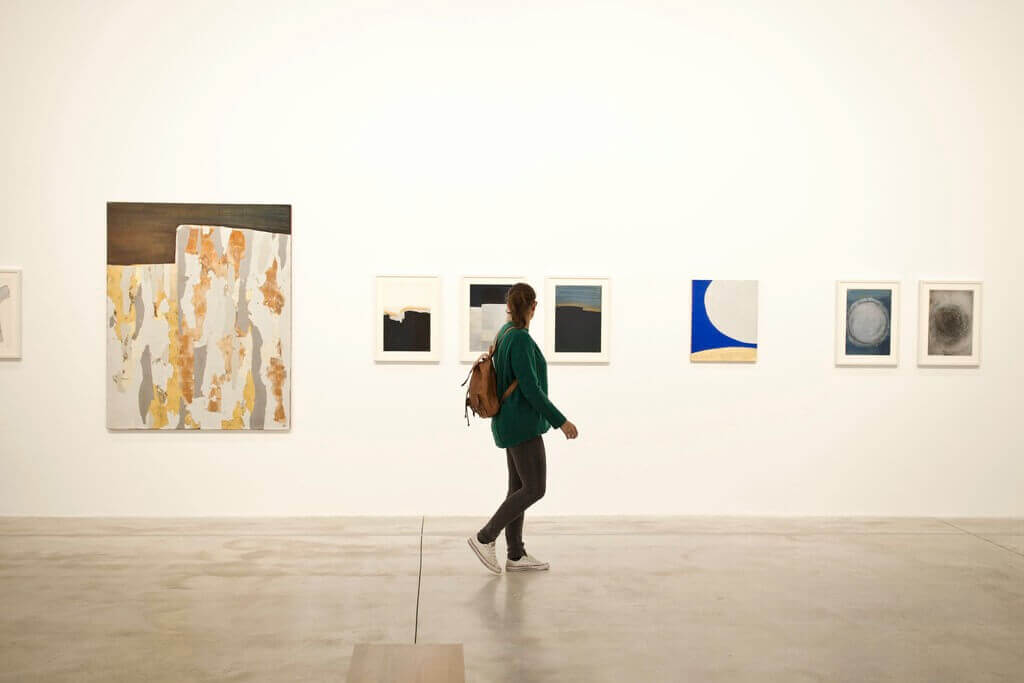 4. Green Valencia...
If you're looking to disconnect, escape to the Albufera Nature Reserve. This is an authentic ecological paradise just 10 kilometres from the city. You can take a ride in one of the typical fishermen's boats, go birdwatching, and try real Valencian paella in its place of origin. Another option to help you escape from concrete is to immerse yourself in the African savannah at Bioparc València. There you'll find real habitats, recreated for you, and you'll get to see gorillas, lemurs, elephants, giraffes, meerkats... It's a wild getaway!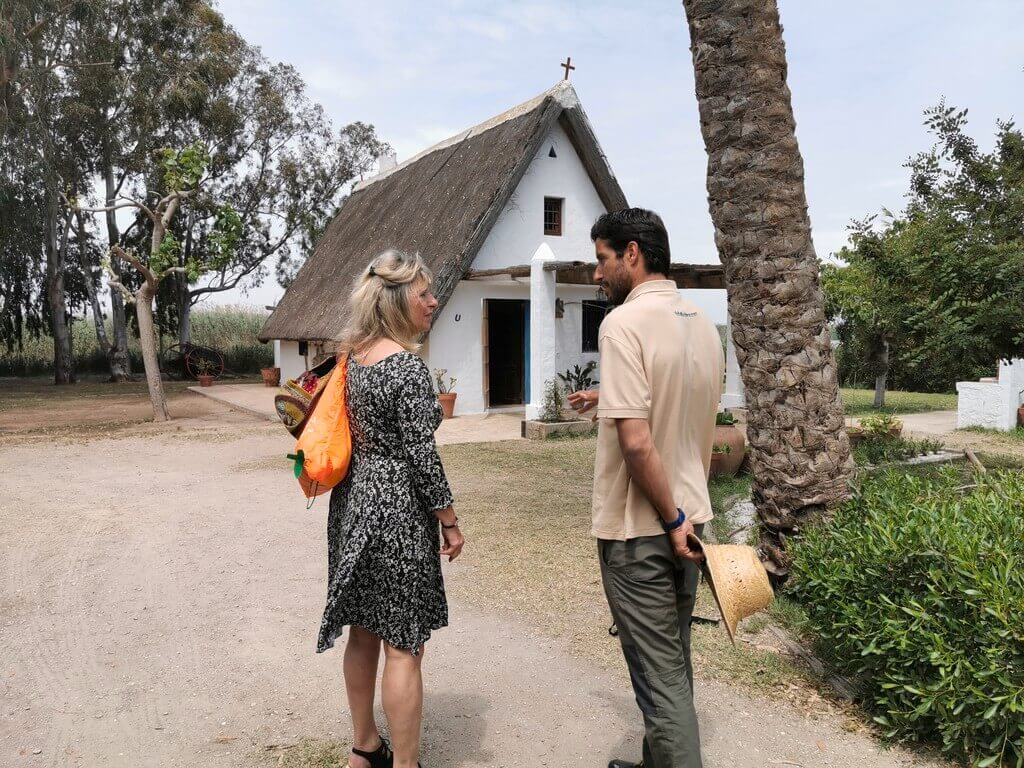 5. Christmas plans and 'Made in VLC' shopping
In December, you can breathe the Christmas atmosphere in the streets... Make the most of this getaway to buy gifts 'made in VLC'. Maybe a handmade fan from Vibenca Fans, original designer souvenirs, the tastiest turrones (nougat) at Galiana or chocolate at Trufas Martínez... There are tons of options and you're sure to end up feeling like a king. For a break, stop off at the Mercado de Colón, with its cafés, restaurants and horchaterías decked out in the most stylish Christmas decorations.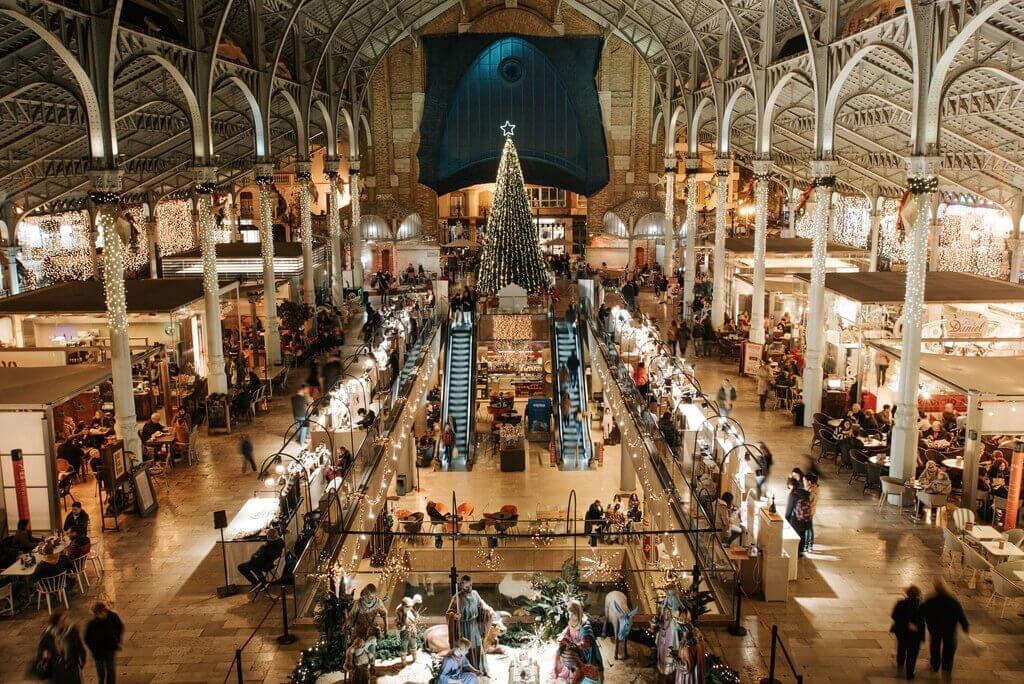 6. A bike ride through the Turia Gardens
Did you know that you can cross Valencia from west to east without meeting a single car? You can do that, but only on the old Turia riverbed, which today is a lush nine-kilometre garden that links the Parque de Cabecera with the City of Arts and Sciences. Cycle through it and you'll discover fantastic museums, monuments on both banks and bridges with lots of history, in the most relaxed way.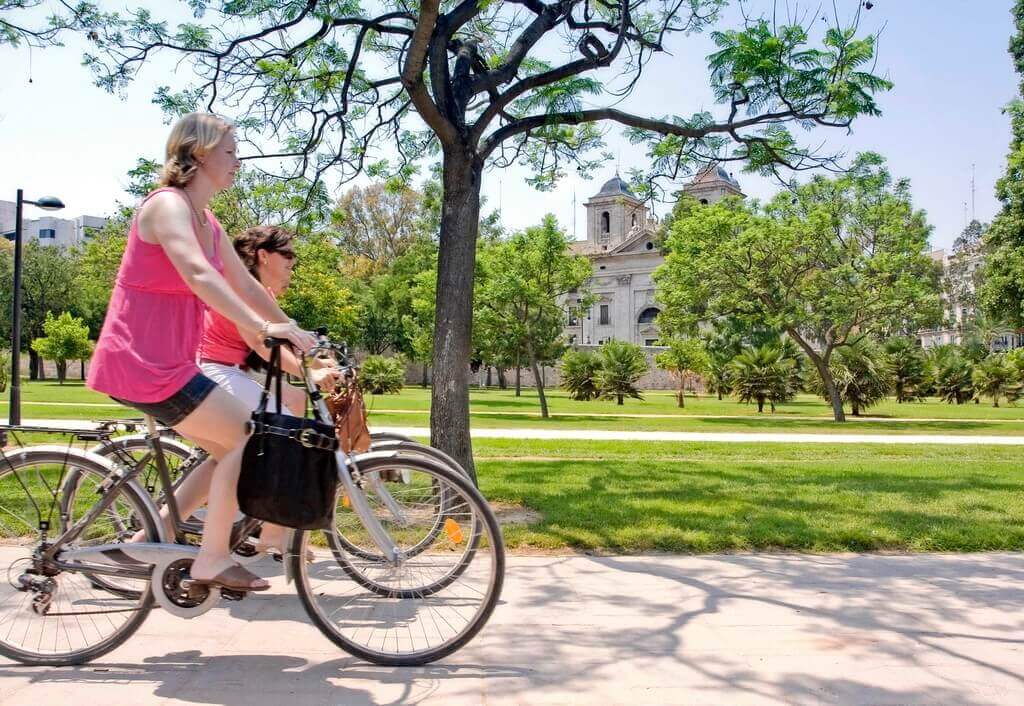 7. Get back into nightlife
You've heard of Valencian nightlife, right? We've been famous for it for a long time, but when you actually get to see the city's night-time energy, it won't seem like much what you've heard about. Start by visiting Café Madrid (Abadía de San Martín, 10). It's a must, because it's where the popular Agua de València cocktail was invented - don't leave without trying it! Or you can try other cocktails in unique places.
Palau Alameda (Arquitecto Mora, 2) is another option, because you can start with dinner at its Àtic restaurant, have a drink while taking in the panoramic views of the Turia Gardens from its terrace, and finish by dancing at the Azza discotheque, a club that's like some kind of revival from the New York of the 1950s.
Then drop by the veteran Barrio del Carmen or the trendy Russafa neighbourhood. Even though it's December, the terraces will be packed. For dancing, Akuarela, on the beach, or Mya, in the Ciutat de les Arts i les Ciències, offer different musical atmospheres, VIP areas and parking.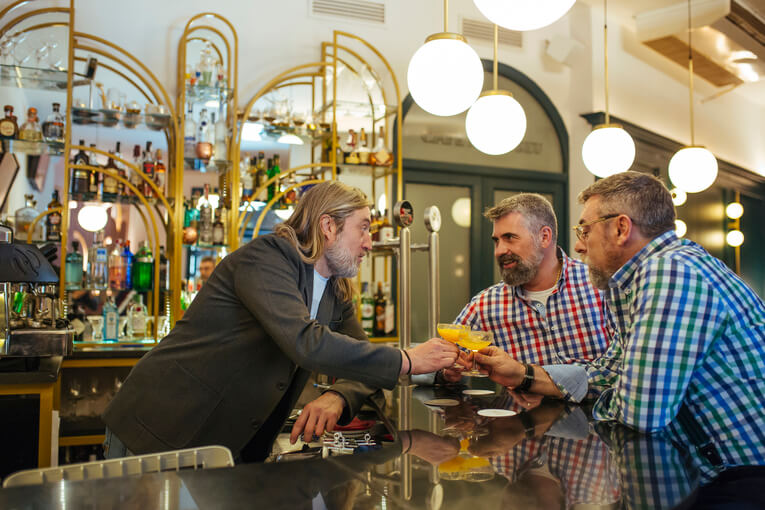 What are you waiting for? Treat yourself to that long weekend you so deserve!