It's unanimous: Valencia's quintessential cocktail is Agua de València, the perfect combination of sweet orange juice, cava and spirits that tastes divine. But the menu also reveals many other options served at outdoor cafés with spectacular views, in charming bars on side streets in the historic district, at luxury hotels, or where you least expect. Come along with us on a guided tour of the spots that serve the finest cocktails in Valencia. Cheers!
Trotamundos, the cospmopolitan touch
At the new Only YOU València Hotel (Rodrigo Botet, 5), you'll find all the quality you're looking for. Iván Talens, cocktail expert and two-time Federation of Spanish Barmen Associations champion, is responsible for the drinks selection. Sample his cocktails at the Trotamundos bar, one of the hotel's culinary spaces.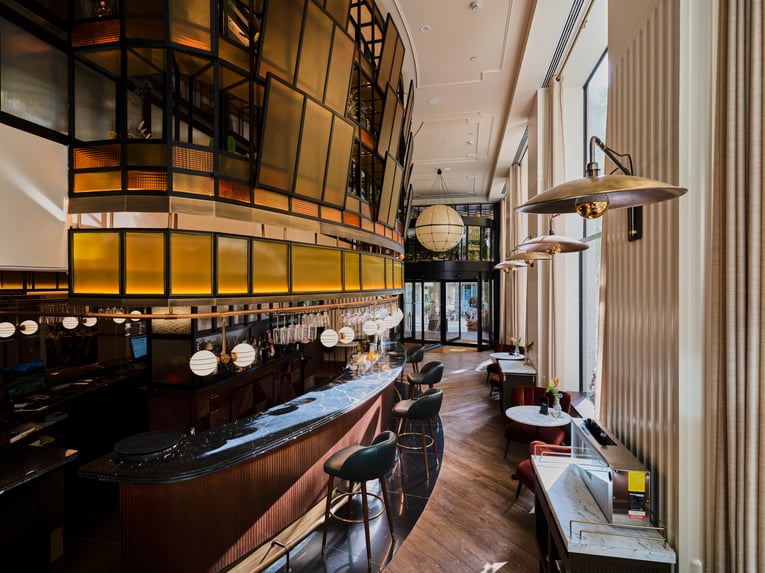 Choose the Valencian Mule (which combines vodka, yuzu cream and orange juice, among other ingredients), Alice Rhum (rum, elderberry liqueur and fresh lime juice, among other ingredients) or the Verde Mary (includes mezcal, green tomato juice and pepper).
Trotamundos also serves the essential Valencian esmorzaret (mid-morning meal) every morning. Baguette sandwiches, toasted sandwiches and other delights. Another reason to visit this incredible spot!
Café de las Horas
Imagine if you will a combination of classic literary café from the early 20th century, Parisian café, English tearoom and American cocktail bar: that is Café de las Horas! The cosmopolitan, neo-baroque establishment provides a unique experience as you enjoy a delicious cocktail.
At Café de las Horas, atmosphere is as important as the cocktail menu. It's all excess and creativity, daring, glamour and passion. The history of the site dates back to the reconquest of Jaime I, and part of a wall from that period can still be found inside. Many centuries of history!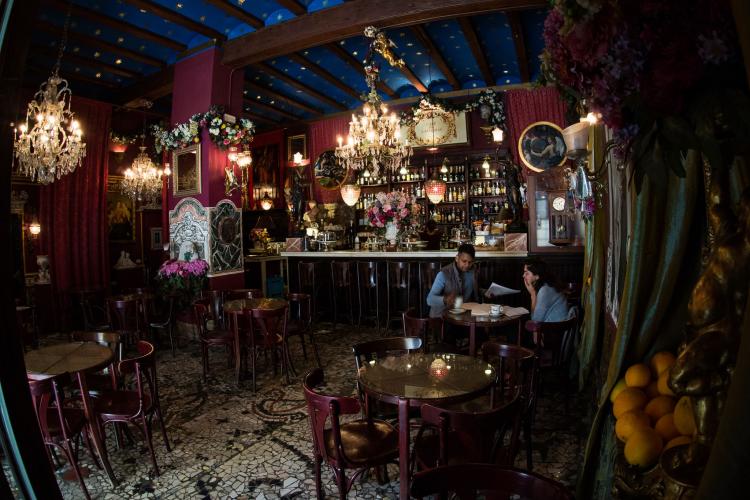 In addition to Agua de València, you can also order Ginger Passion Fruit Punch (aged rum, passion fruit liqueur, chilli and grated ginger, among other ingredients) or the exotic Green Dragon (Chinese liqueur, melon liqueur, ginger ale and a hint of smoke). If your palate tends to the classic, the menu also includes a number of options for you.
Café Madrid
This location is considered the birthplace of the mythical Agua de València, the most Valencian cocktail there is! It has also been the heir to Valencia's bohemian, artistic and literary life since 1940. A culture that finds expression in its cocktail menu.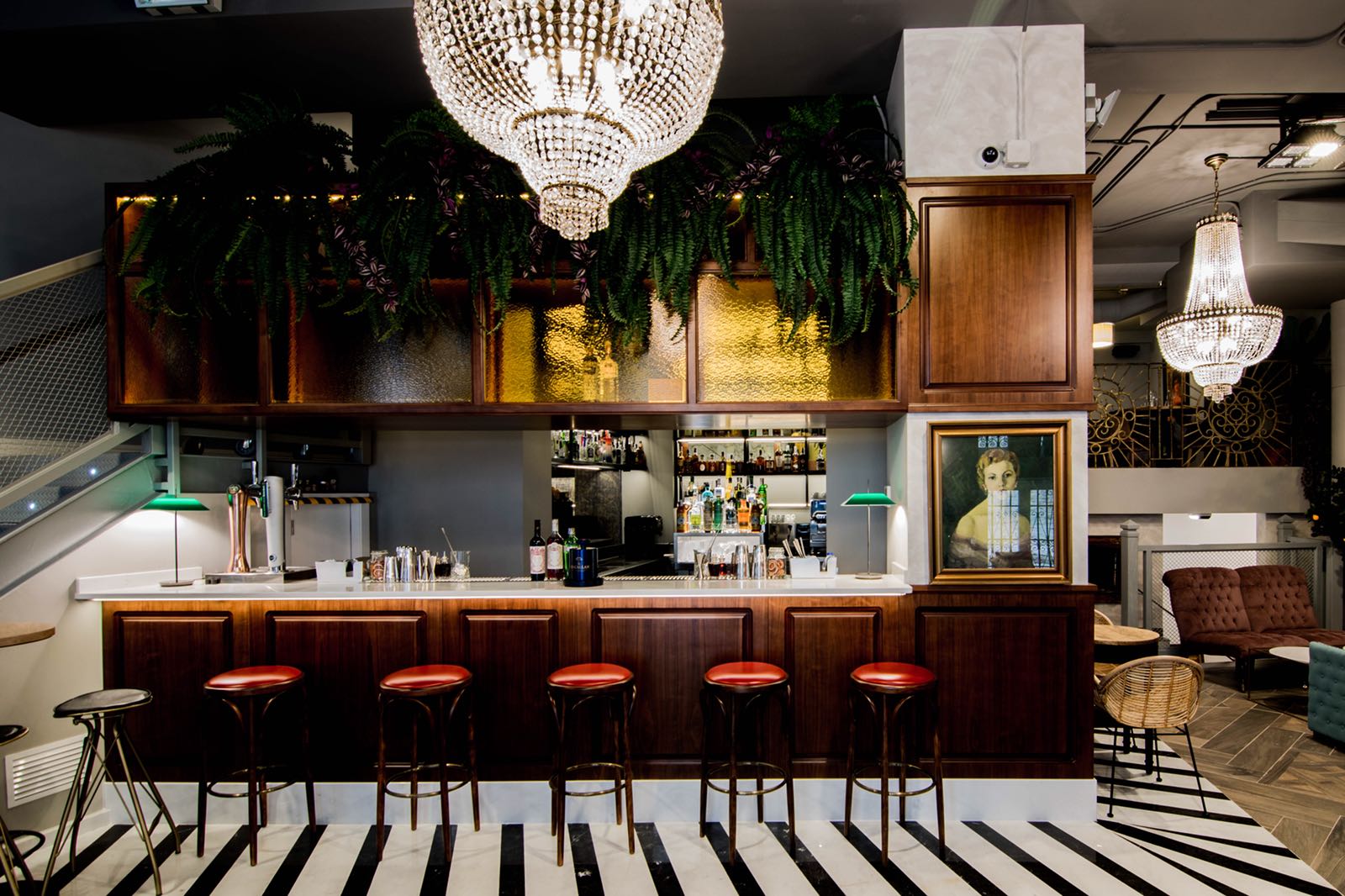 Café Madrid features classic flavours with modern touches. Of course, you must sample the Agua de València, but you are also sure to enjoy such delights as the Airmail (Bacardi 8, honey, fresh lime juice and sparkling wine) and Amanecer Caribeño (Plantation 3 Stars rum blended with coconut milk, pineapple juice and fresh lime, Angostura cocoa bitters and homemade falernum), among other options.
Bar Clandestino
The strategic location in the centre of Valencia and view of the Marqués de Dos Aguas Palace lend Clandestino added value. You'll want to order the Piña Colada because you won't easily find one as good as theirs. But if your taste runs to another type of cocktail, go right ahead. The selection is wide, with something for every taste.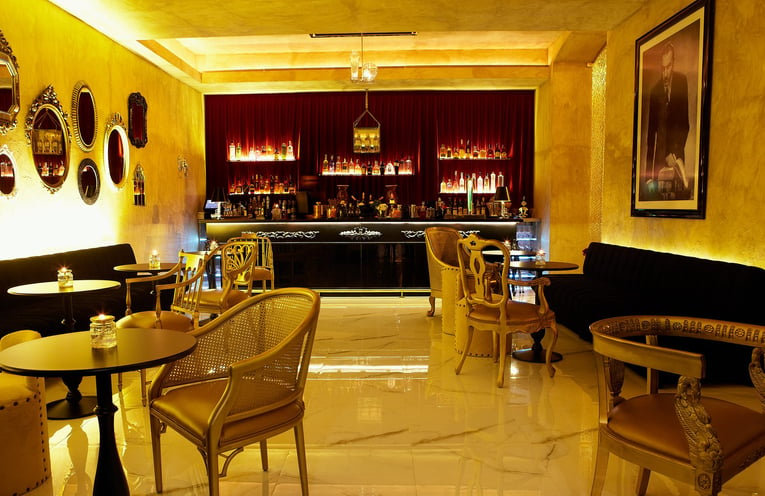 Al Nú by Begoña Rodrigo
The only way to get into this semi-secret cocktail bar is with a code provided when you make a reservation. Sounds interesting and mysterious, doesn't it? Well, that's just the start of a unique experience.
The cocktails at Al Nú are inspired by the cuisine of prestigious chef Begoña Rodrigo, specifically, the spices and aromatic herbs used in her dishes. Plus, the drinks are served in a highball glass, which means they're tall, with lots of flavours and nuances.
Get ready for an unforgettable experience, make your reservation at Al Nú now!
La Lolita
Lolita Bar & Cocktail is located in the heart of the city, near Valencia Cathedral and a few metres from Miguelete Bell Tower. The ambiance combines past and present with a vintage touch, with an original and varied cocktail menu.
And your visit may coincide with an original live performance, for La Lolita often surprises visitors with shows, drag queens or DJs. Why not book your table today?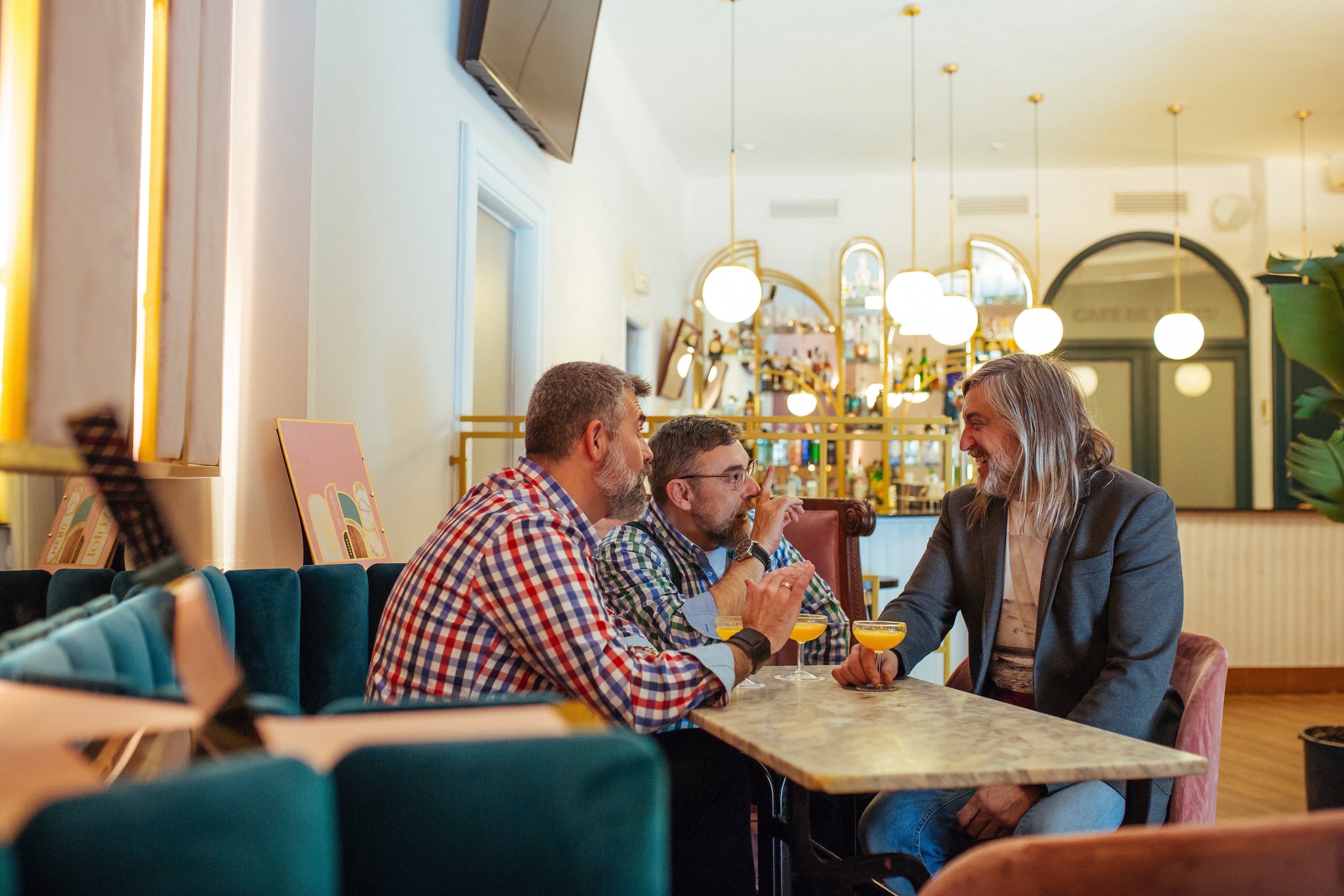 Mumus, piano and Terrace
Mumus Piano Club is an essential spot located at the NH Collection València Colón Hotel.
This authentic British style club features a four-metre grand piano with regular live performances. The hotel also boasts a sky bar on the roof, where you can continue to enjoy the cocktail menu, small plates and live music. Follow them on Instagram for all the latest offerings.
La Terracita del Palace
A pleasant evening outdoors with an excellent view, better weather and lovely after-lunch or -dinner cocktails. Just some of life's pleasures on offer at La Terracita del Palace.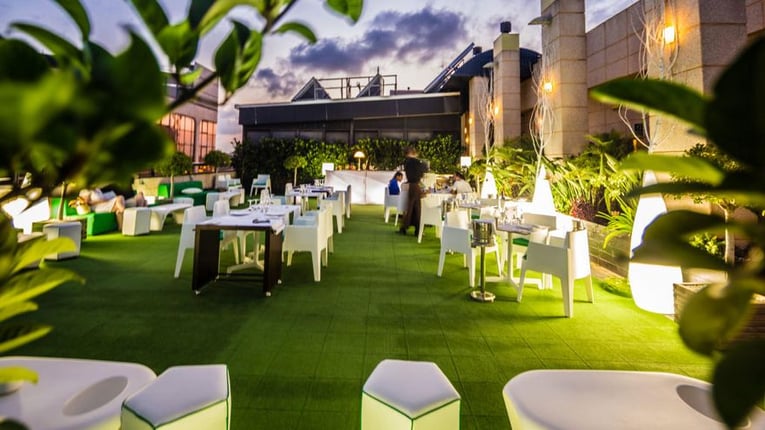 This pleasant space can be found on the sixth floor of the SH València Palace Hotel, near Turia Gardens. If you'd like to take a gamble on a delicious and special cocktail, try their Sex on the Beach (vodka, peach liqueur, cranberry juice and orange juice). Another favourite is the Cosmo-People (vodka, Grand Marnier, lime, cranberry juice and red fruits).
Barceló Rooftop Bar 270º
You'll find this bar on the roof of the Barceló València Hotel, with a relaxing outdoor space offering up to 270° views of the City of Arts and Sciences. And the panoramic views extend to the entire horizon of Valencia.
This fascinating location also features a cocktail menu with classics and innovative options, and chill-out music, a 100% winning combination.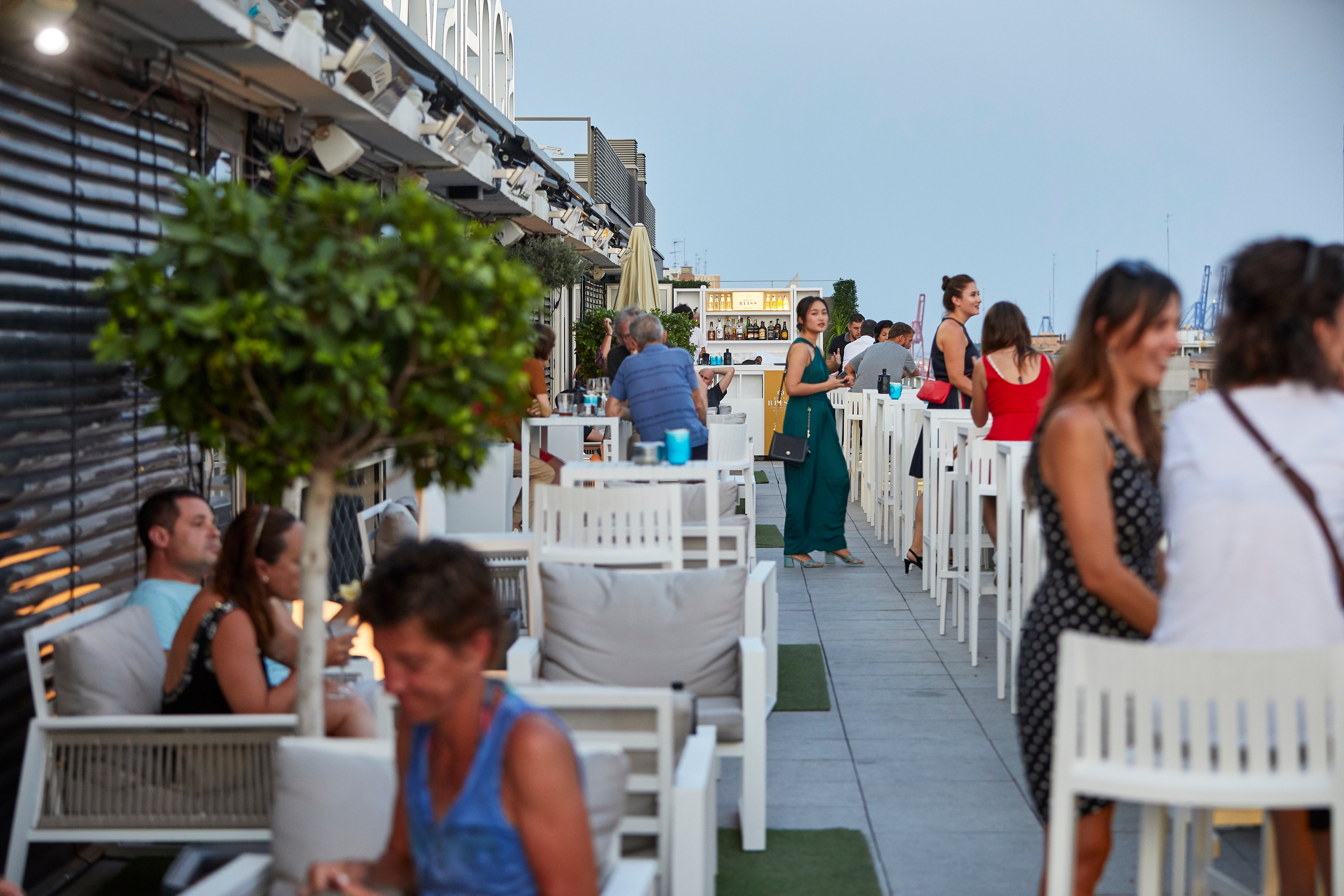 One final suggestion: try to hit Barceló Rooftop Bar 270° at sunset. You'll be amazed!
Lladró Lounge Bar
To round off our recommendations, let's talk about Lladró Lounge Bar. This sophisticated museum/bar reflects the exclusive concept of the Palacio Vallier Hotel, located near La Virgen Square.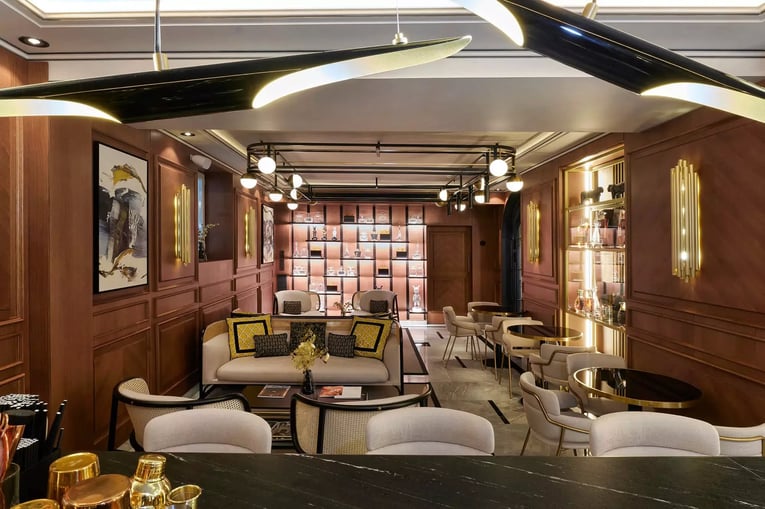 You'll enjoy a huge selection of cocktails surrounded by designer pieces from the prestigious firm Lladró. The unique pieces represent exclusivity and an international perspective, without losing sight of the company's Valencian roots.
A visit to Lladró Lounge Bar is more than just a cocktail, it's a true experience! The bartenders have created a surprising and impressive cocktail menu, inviting guests to play with the five senses. They use the finest local seasonal products to achieve this, meaning that the options vary with each new season. A must!