Some cities are like kaleidoscopes, able to display constantly changing geometric compositions depending on your perspective. Eddies of colour and life offering surprises at every turn. Valencia is one of those cities. Our many visitors are drawn here by the light, the landmarks, the culture and the lifestyle. Design and artisanal handicrafts are two of the hallmarks of the capital on the Turia River. So, for those who would like to return home with a pocket-sized (or thereabouts) bit of Valencian flair, here is an assorted list of 22 recommendations to commemorate València's designation as the World Design Capital for 2022.
Virginia Llorente's postcards and '
Joc
de V
alencia'
g
ame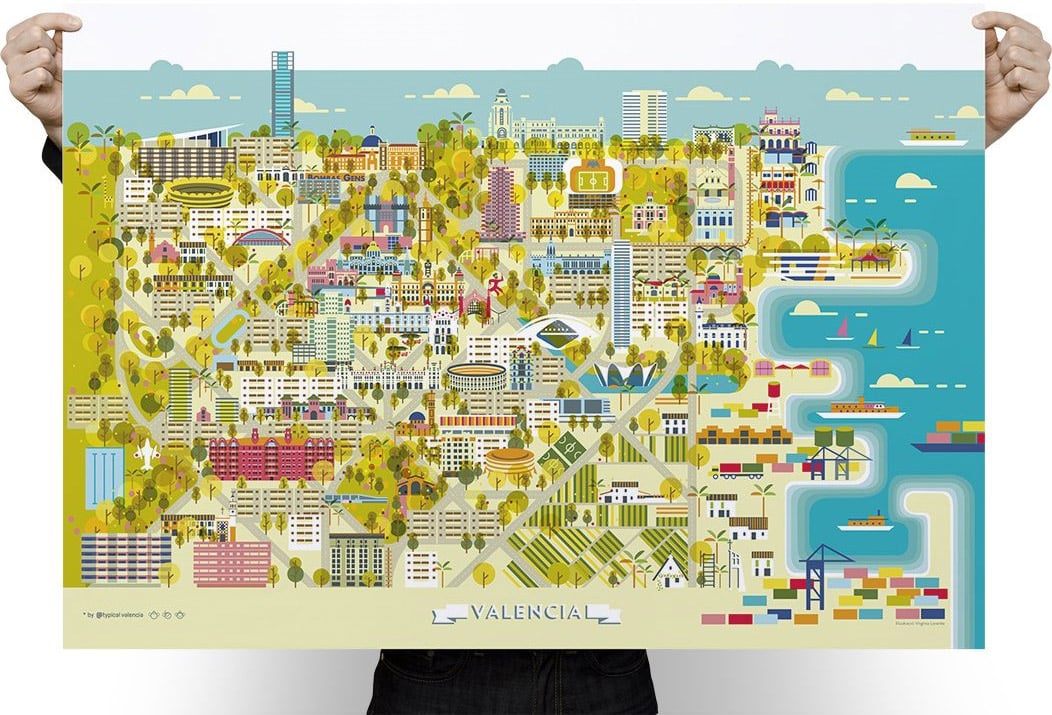 Architect and illustrator Virginia Lorente is known for her original postcards of some of València's buildings but also as the creator of this board game which lays out the city's major landmarks, spaces and unique businesses. El Joc de València creates a miniature urban world where players can continue to explore the city at home. The postcards and game are available at Atypical (Caballeros, 10).
Handbags
and
bags
from La Postalera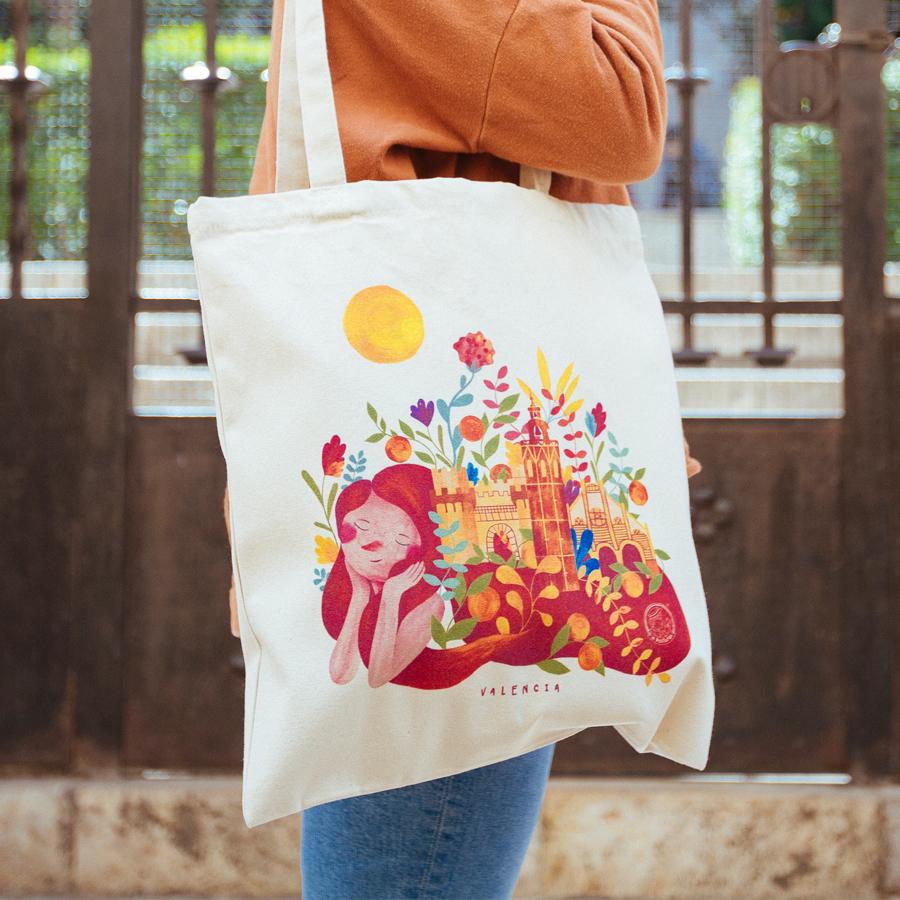 Illustrated with motifs that convey the essence of the city – landmarks, nature, cuisine – La Postalera's creations boast coloristic designs in keeping with València's visual tradition. This makes their handbags and tote bags practical, stylish souvenirs of a visit to Valencia. Available at La Postalera (Corretgeria, 4).
Magnet inspired by El Cabanyal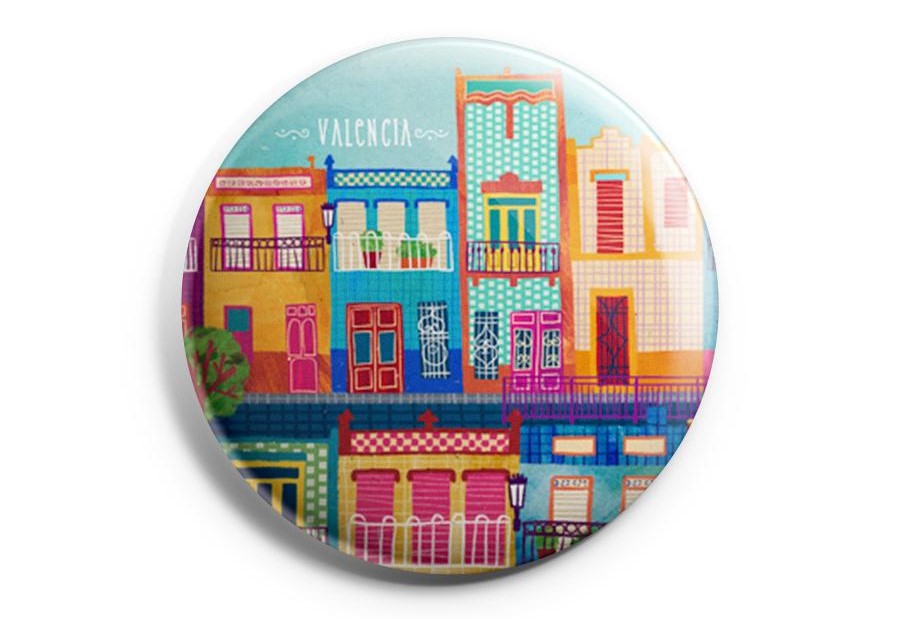 For those who prefer even smaller mementos, magnets are an excellent choice. Small treasures that make it possible to turn your fridge into a map of trips and experiences. This one from La Postalera, inspired by El Cabanyal neighbourhood, is a tribute to the city's fishing quarter, a unique space with unmistakable architecture and personality. Available at La Postalera (Corretgeria, 4).
Prints from
MacDiego's Dogs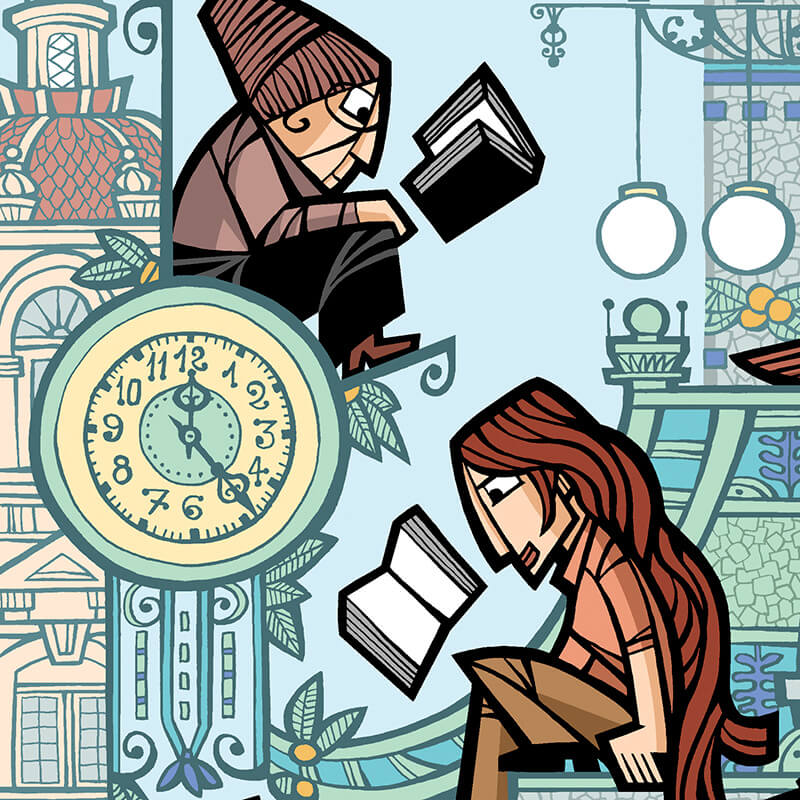 Designer MacDiego has brought together some of the most noteworthy Valencian illustrators in recent years in the MacDiego's Dogs collection. They range from Paco Roca – 2008 National Comic Award winner – to Cento Yuste, Paula Sanz Caballero and Miguel Gallardo, among many others.
These limited print runs are signed and dedicated by the creators. The collection, which is constantly being updated, is available on the Mundo Gráfico printing house website.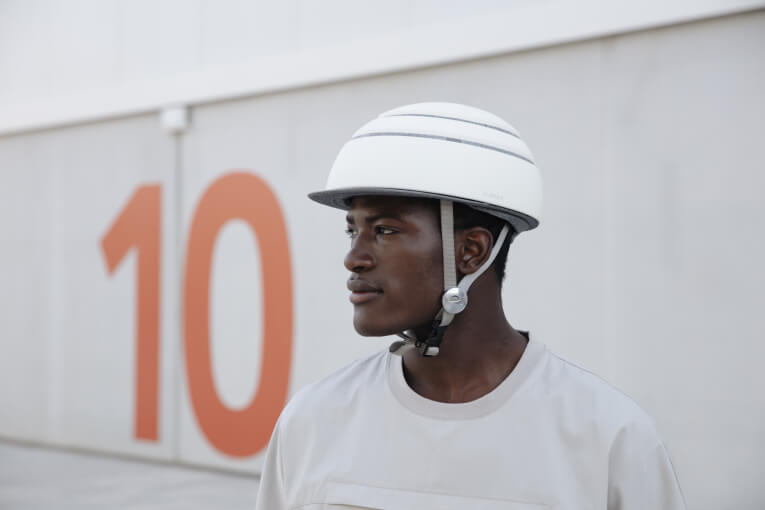 If you want to see the city first-hand, a bicycle has long been the perfect ally. An extensive network of bike lanes and the flat terrain of the urban core make the bike an excellent transport choice. One of the classics of Valencian design is the Closca Helmet, winner of such international awards as the Red Dot Design. Available at Do You Bike (Mar, 14).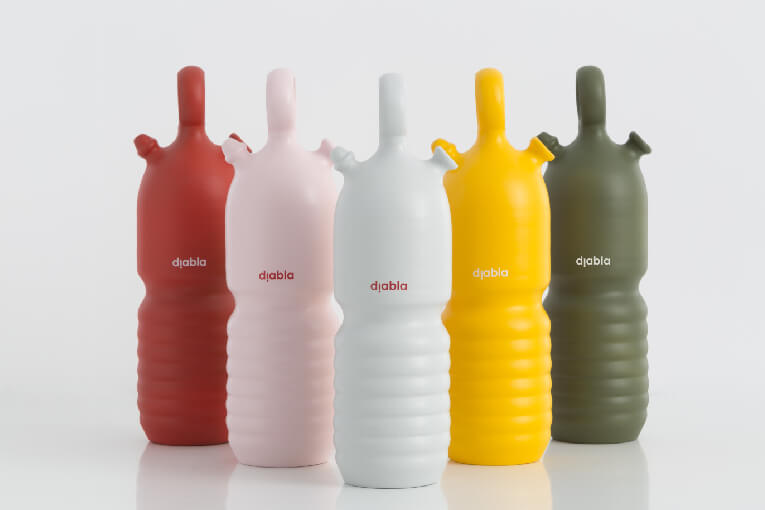 Physical activity, coupled with Valencia's temperate climate, requires proper hydration. This Diabla water bottle, designed by Alberto Martínez, Raky Martínez and Héctor Serrano, is an example of the value and innovation design can bring to traditional industries. Available at the Vicente Navarro shop (Cirilo Amorós, 83–85).
Fish handbag by Secretloom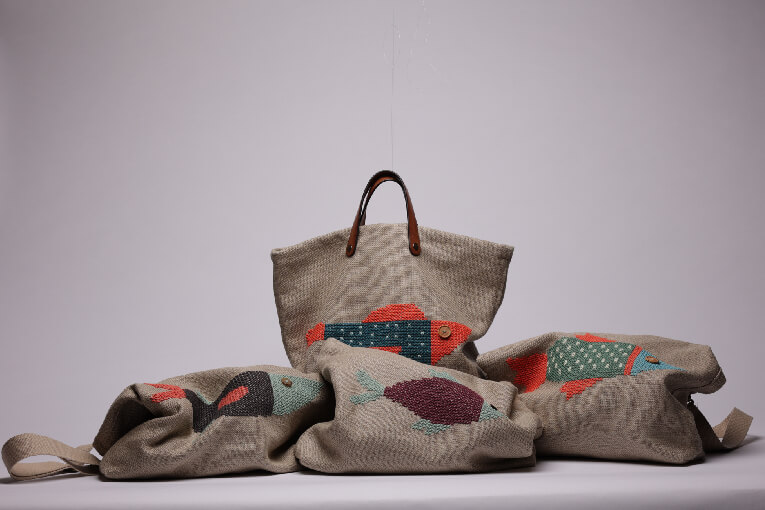 The value of handcrafted objects and natural motifs come together in Secretloom handbags. The coastline and La Albufera – Spain's largest lagoon and a biodiversity treasure – make marine and river fauna an intrinsic part of the city of Valencia.
Available at Poppyns.
Biodiversity within the confines of glass is Ohasis's speciality. This truly made in Valencia design project is the product of a love of nature, creating handcrafted and easy to maintain mini gardens out of recycled glass and organic elements. For sale at Poppyns.
Hand vase by Eugenia Boscà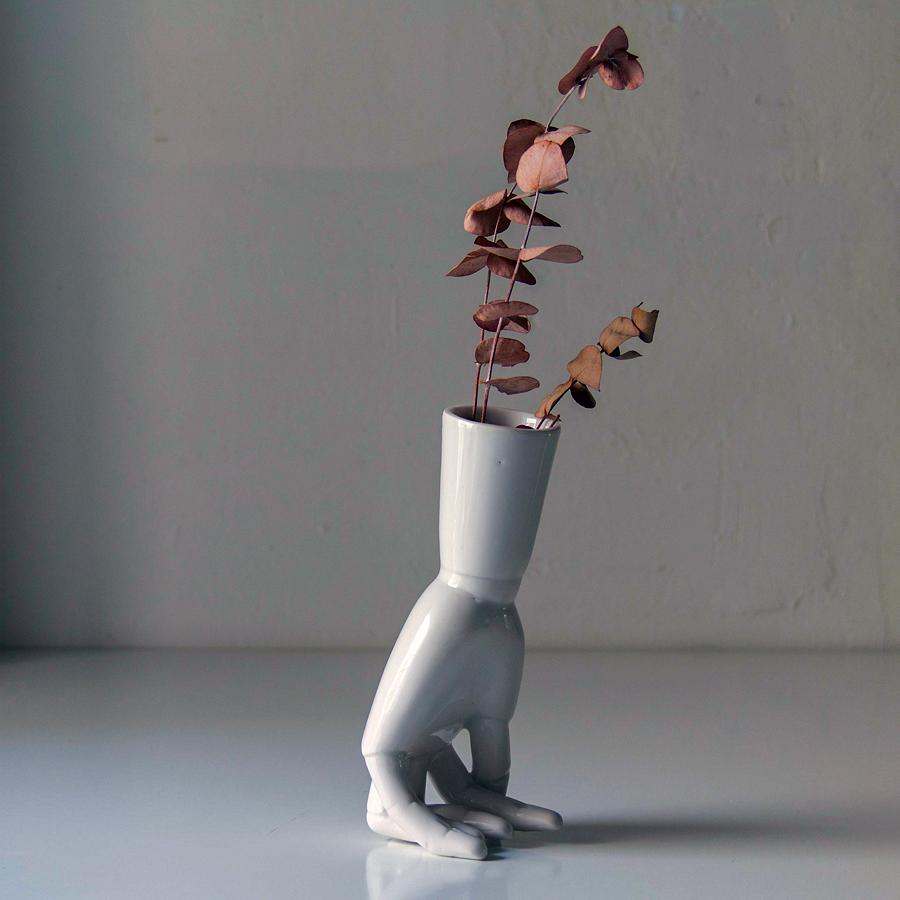 Another way to bring natural elements into indoor spaces is through ceramics, an artisanal industry with a centuries-old connection to València. The delicate hand vase by Eugenia Boscà showcases everything that can be achieved with design, handicrafts and Valencian talent. For sale at La Postalera (Corretgeria, 4).
Swirl
lamp
by Lzf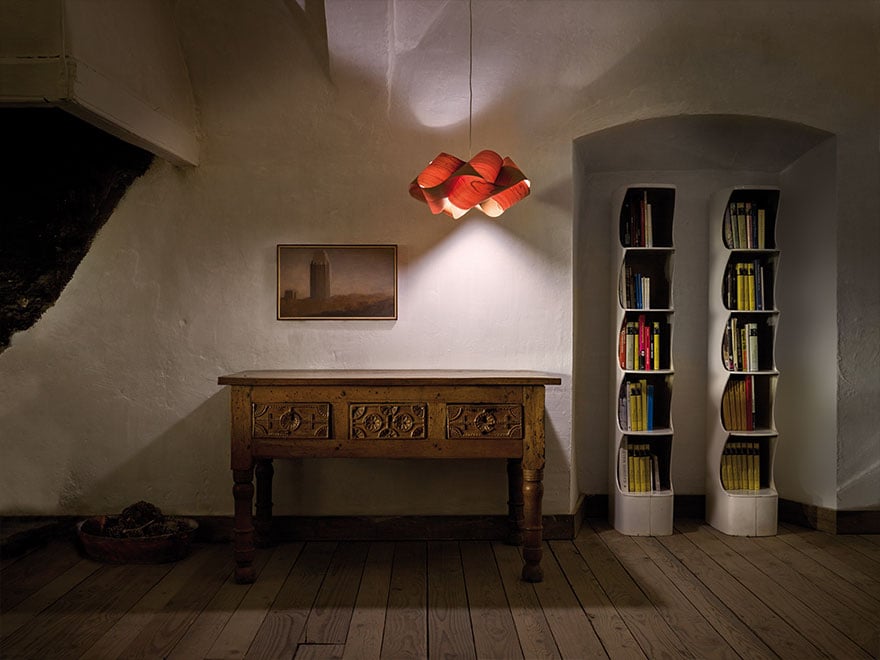 Lzf lamps are the perfect symbiosis of design and craftsmanship. Each piece becomes a work of art and innovation. The Valencian brand received the 2020 National Design Award in the Business category. Swirl is an example of their artisanal labour using wood to create unique silhouettes. For sale at Goodlight (Sorní, 26; 1st floor).
Biel wastepaper bin by Ximo Roca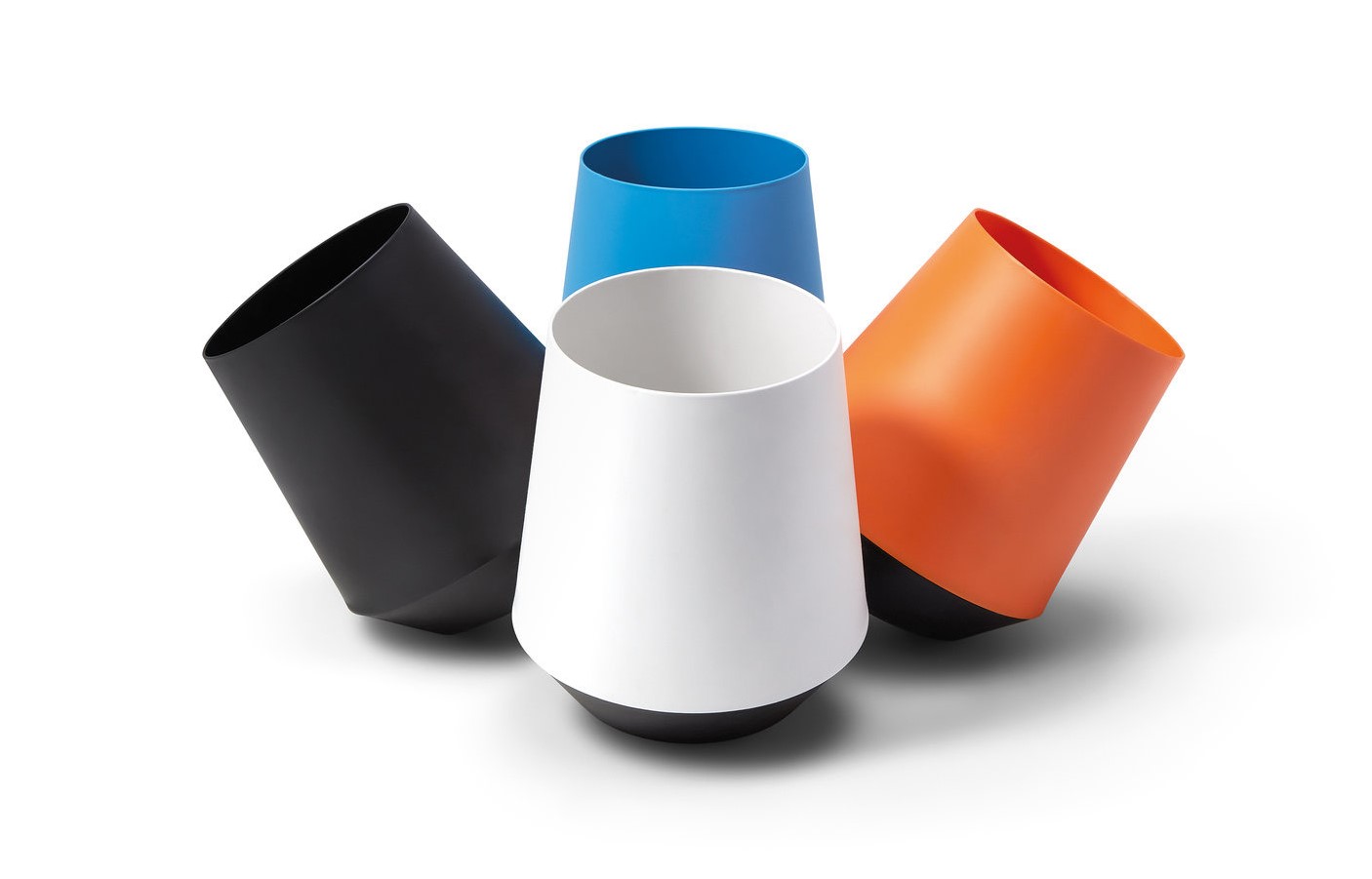 Biel was created by Ximo Roca Diseño. This wastepaper bin owes its unique quality to a spherical base that allows it to tilt in any direction without tipping over. Or it can remain still. For sale at Ofival (Plaza del Vicari Ferrer, 7) and Estarmovil (Serranos 19).
Barbecho by Ana Illueca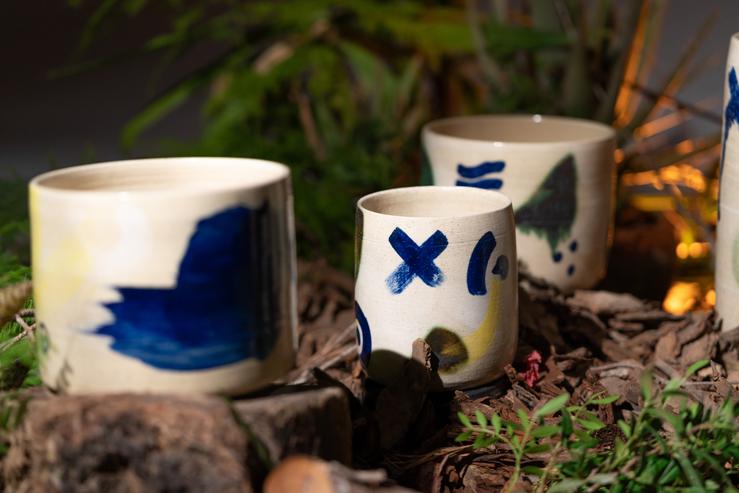 Barbecho is a collection of pots by ceramicist Ana Illueca. Created at a time of personal impasse, the collection's name is inspired by the farming technique of leaving agricultural land fallow (en barbecho) for one or two years to allow it to recover. For sale at her València studio (Rodrigo de Pertegás, 42, Bajo) or at anaillueca.com.
Sweets box by Arturo Mora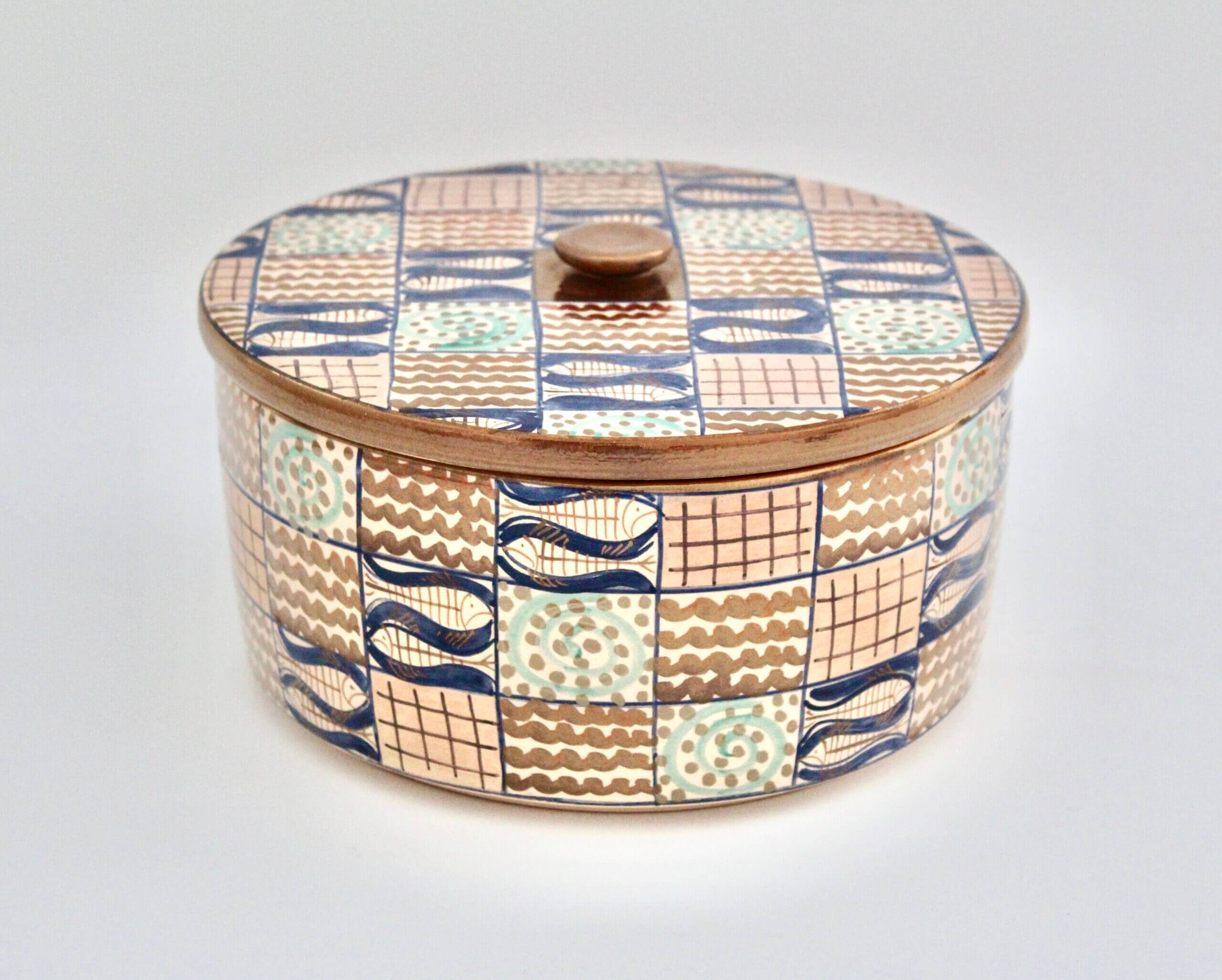 The sweets box is one of València's iconic pottery designs. A style that combines tradition and design. Arturo Mora is part of a committee of experts who will shape the first map of Valencian ceramicists as part of the Ceramic DNA, Designing the Mediterranean project. Available at the Arts and Crafts Centre of the Valencian Community (Hospital, 7).
The socarrat technique of Enrique San Antonio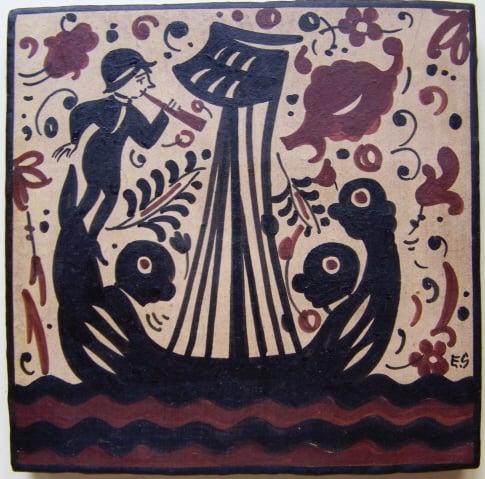 When talking about Valencian pottery, we cannot fail to mention the socarrat technique – which translates as 'scorched'. Pottery pieces of medieval origin that have come down to us today through professionals such as Enrique San Antonio. Available at the Arts and Crafts Centre of the Valencian Community (Hospital, 7).
Silk handkerchiefs by Ensedarte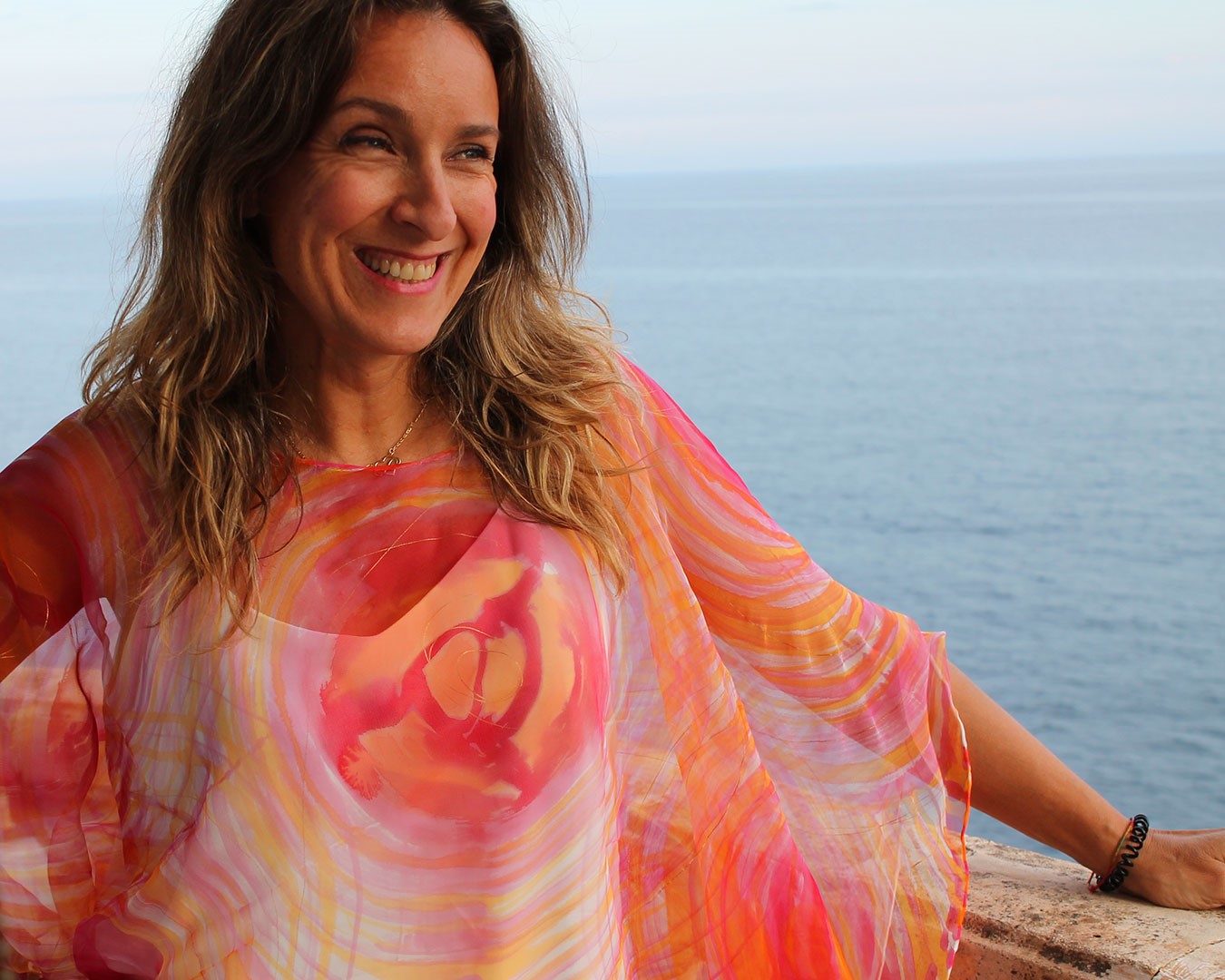 For centuries, València was a required stop on the Silk Road linking China and Europe. Silk remains a part of València in its clothing. In designing its creations, Ensedarte is inspired by this artisanal legacy. Available at the shop located at Estameñeria Vieja, 6, at the Arts and Crafts Centre of the Valencian Community (Hospital, 7) and online at ensedarte.com.
Fans by Vibenca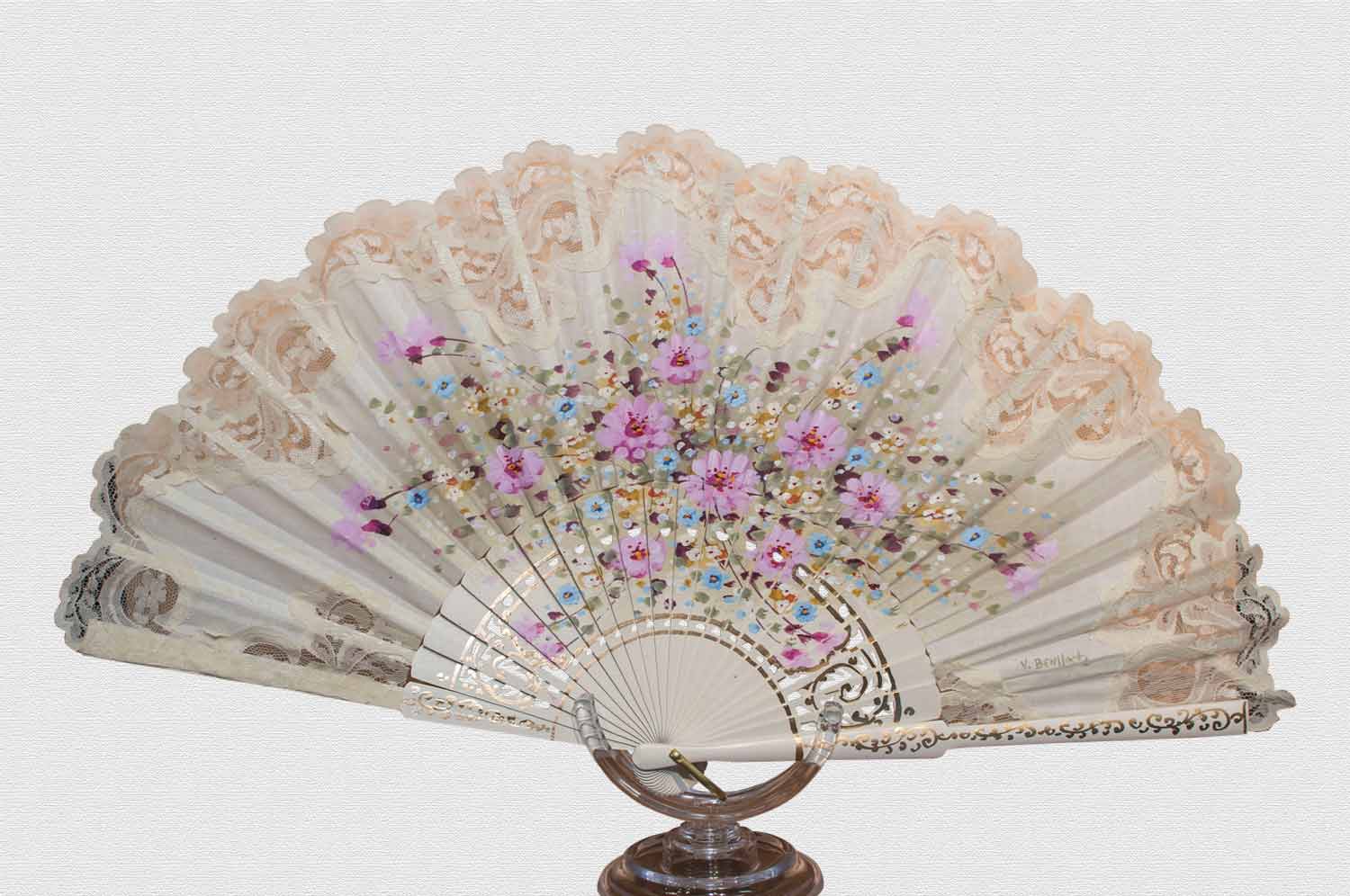 As the words to the song 'València' say, the city is the 'land of flowers, of light and of love'. The Vibenca collection of fans pays homage to that floral legacy that so characterizes the city. Available at the shop at Plaza Lope de Vega, 5 and at abanicosvibenca.es.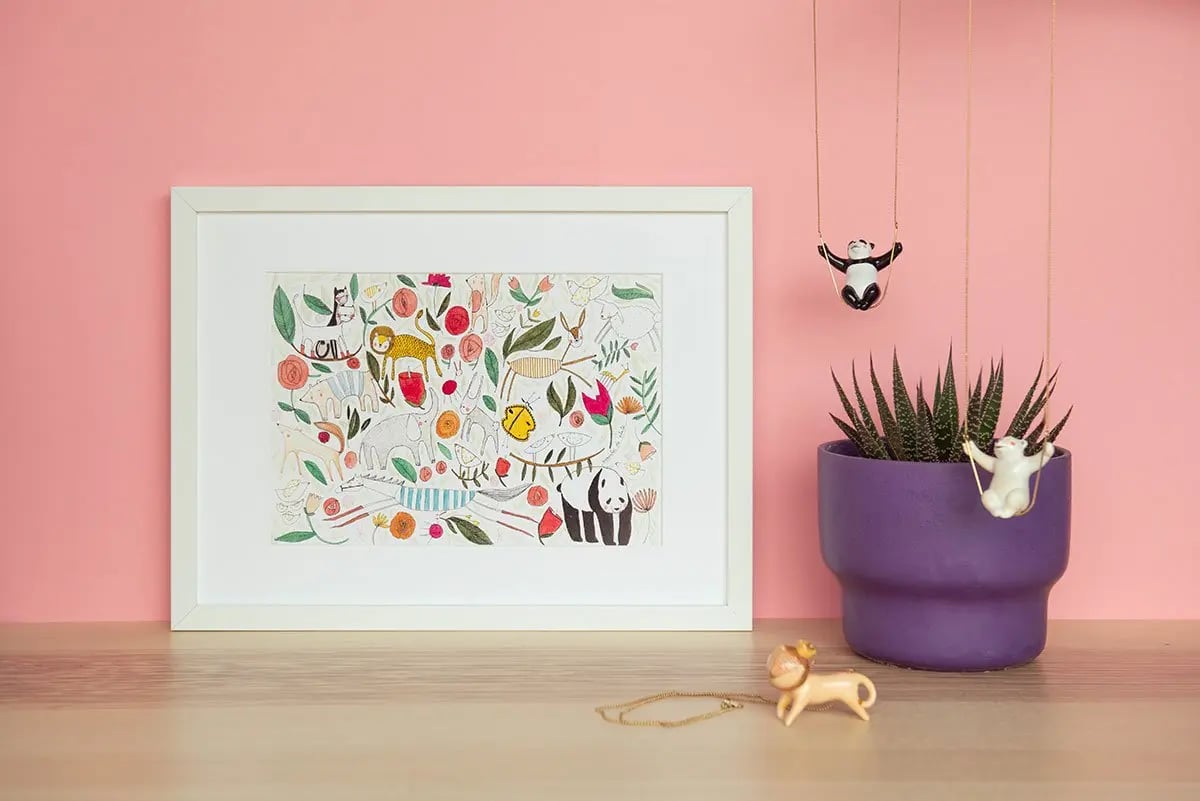 Marina Puche is a Fallas festival artist, designer and artisan with an unmistakable style expressed in all her creations, whether they be pendants, teacups or prints dedicated to the Fallas festival. Available at her workshop (Joan Aguilar, 2) and at the shop Bugalú (Llotja, 6).
Combs
by
Orfebres Peris Roca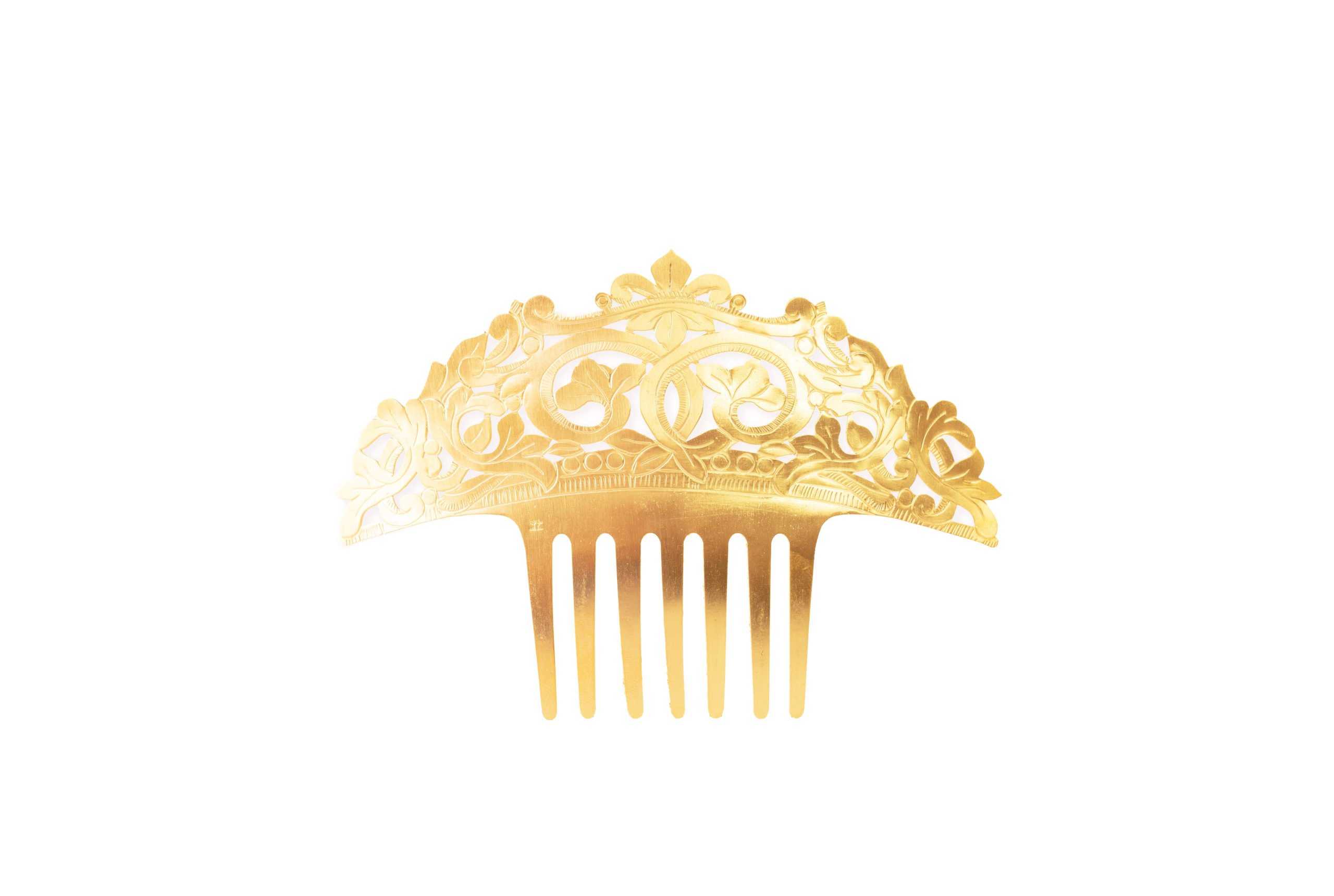 The traditional women's hair combs worn during the Fallas festival have been reinvented by Orfebres Peris Roca for ceremonies and special occasions of every kind. For sale at the shop at Bolsería, 31.
La Nit del Foc bracelet by Vicente Gracia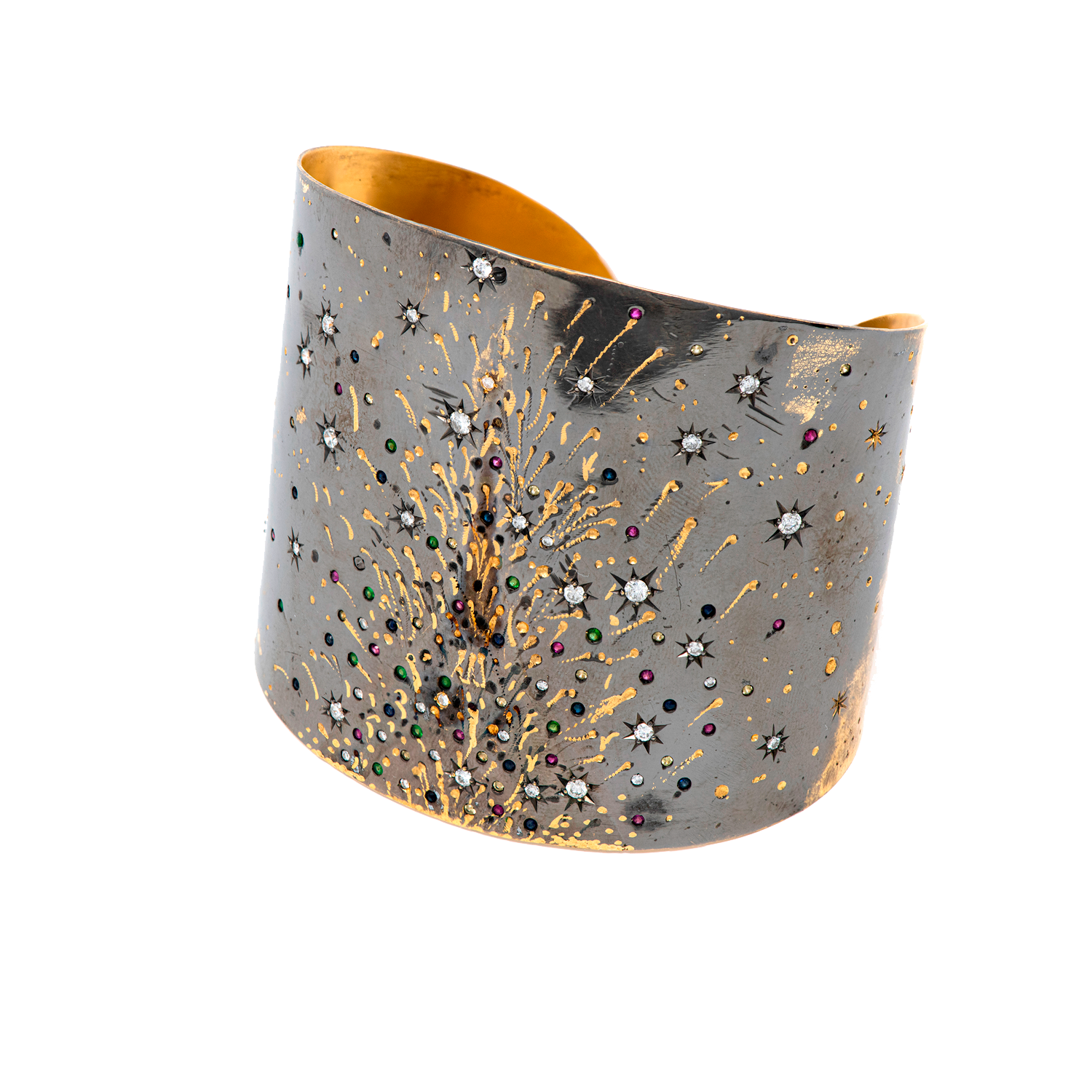 La Nit del Foc – the spectacular traditional castle of fireworks during the Fallas festival – is replicated by Vicente Gracia in the form of a wristband. A piece capable of awakening the senses. Available at his shop (Paz, 4. Ground floor left).
Maduresa wine from Bodegas Celler de Roure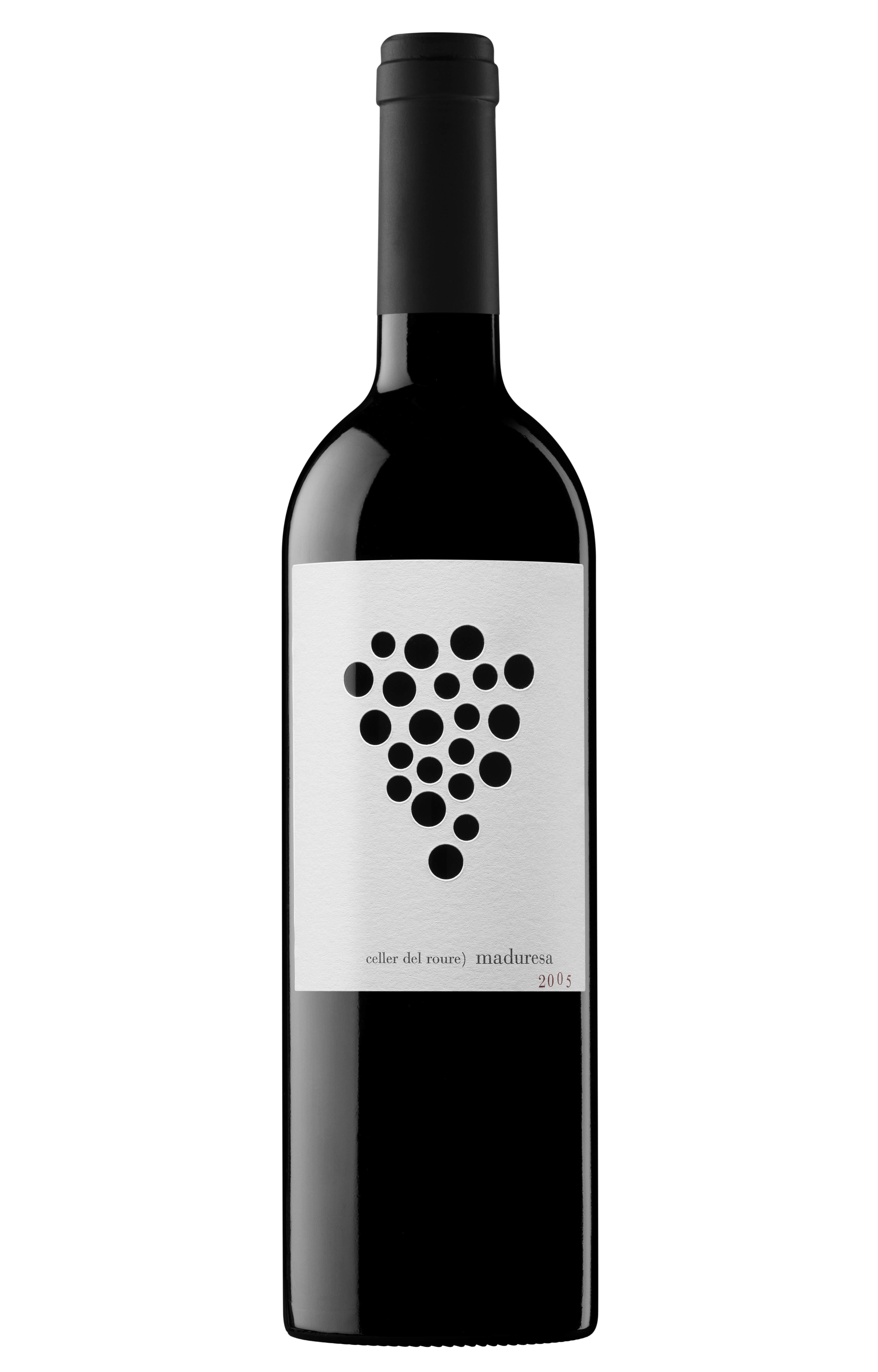 Cuisine is an inseparable element of Valencia. For many years now, brands specializing in culinary products have taken exquisite care with their product image, visual identity and packaging. One example is this Maduresa wine, whose label was designed by 1995 National Design Award winner Dani Nebot. Available at Original CV (Plaza del Mercado, 35).
Utopick
packs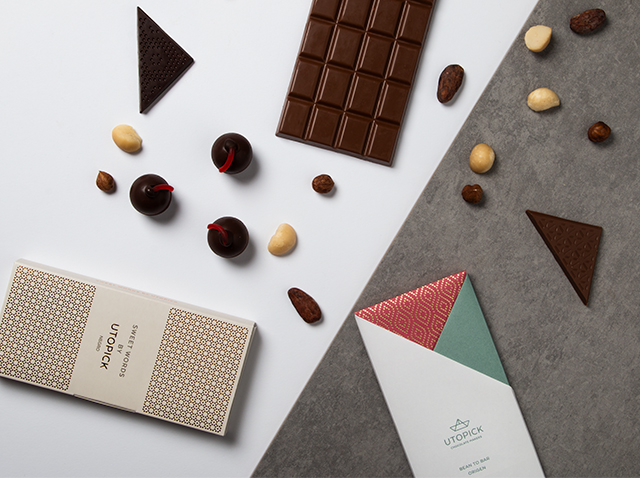 The Russafa neighbourhood, one of the epicentres of the city's culture, is home to chocolate makers Utopick. The shop brought in designer Nacho Lavernia – the 2012 National Design Award winner – to define their product image, inspired by the folds of a paper boat. Design and flavour go hand in hand. Available at their shop at Matías Perelló, 14 and online at utopick.es.
Sivaris rice, with the signature style of Pepe Gimeno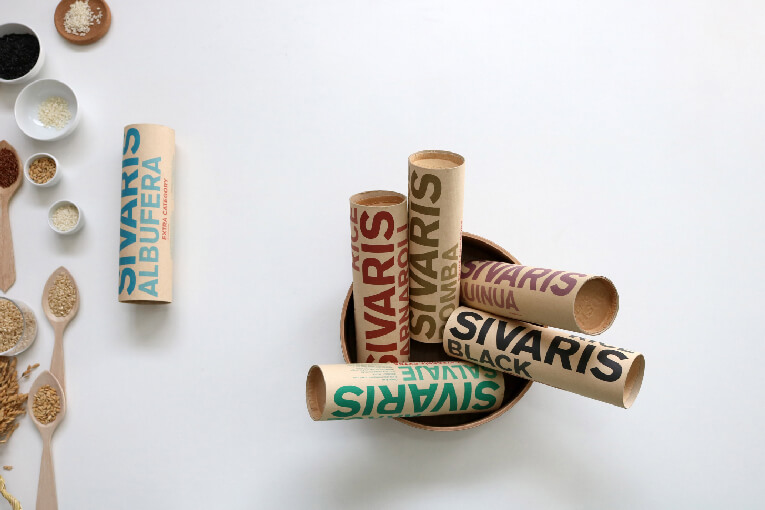 Any overview of the relationship between Valencian cuisine and graphic design must absolutely include rice. Specifically, Sivaris brand rice, whose packaging bears the stamp of Pepe Gimeno – the 2007 National Design Award winner. This packaging has also won numerous international awards, bringing València's design and culinary product par excellence to the entire world. Available at the Setas y Verduras Leiva and Frutas y Verduras Bonafont at the Central Market (Plaza Ciudad de Brujas).
The list is endless, but we'll stop there. If you're eager for more, have a look at the Mapa del Disseny (Design Map) of València, which features loads of businesses where you can find the best souvenir of your time in our city, with incredible design!