Do you like culture?
Then you have come to the right place, because what follows is a good sample of the cultural program that Valencia has prepared for you in the coming months.
But let us start with the most important thing first: Your safety.
In this year 2020, the city has set out to make every cultural space a safe place so that you can enjoy without worries.
Wherever you go, you will find strict monitoring of all health and hygiene measures, with particular emphasis on the following:
Limited seating and millimetre-perfect control so that everyone has their own safe distance.

Use of the mask for everyone. Everyone puts on the protective mask.

Hydro-alcoholic gel in all rooms, so that you can disinfect your hands at any time.

Constant disinfection of the rooms, before and after each demonstration.

Programs and brochures are now online, never on printed paper.
You see, you have no excuse to not immerse yourself in Valencia with a good dose of culture.
Look what is in store for us.
A dose of festivals
The streets of Valencia will be vibrating with a wide range of festivals for all audiences this autumn.
Until 29 November, Cultura, as barris, will present a complete programme of over 120 events for all tastes in the streets of 24 districts.
Nothing has been left to chance: Theatre, music, dance, humour, poetry, and circus in the streets is what you find.
And the novelty of this edition: six opera performances that show that this genre is made for an audience with any budget.
We go on on the streets of Valencia with a festival of fear: Espanta la por! The Museu d'Etnologia will be the setting for this cultural cycle from 20 October to 15 November.
With monsters as main characters, you will have the chance to take part in guided tours, workshops and theatre performances that will invite you to face your fears, whatever your age.
Russafa Escènica also returns this autumn, inviting you to enter a forest of unconventional culture, full of nurseries, greenhouses, landscaped gardens, flower beds and seedbeds.
In this new edition, in addition to the traditional live performances, you will also have the chance to follow the works online via streaming.
The Festival 10 Sentidos 2020: soñadores (10 Senses Festival: Dreamers), for its part, this year focuses on young people with a new format, bringing together cinema, music, art, dance and social and urban innovation projects in different places in the city.
To end with, we will look at the sea through the eyes of the Mostra Viva del Mediterrani.
A festival with the noble aim of bringing together the different cultures of Mare Nostrum through the performing arts, debate and the values of diversity and social inclusion.
Exhibitions
This autumn, museums are also not stopping their activities in Valencia.
Write it down, you have a wide choice:
World Press Photo

collects the most important events of 2019 in the world at the Chirivella Soriano Foundation, from 17 October to 8 November.

Antonio López

is making one of his few exceptions and is bringing a complete collection of paintings, drawings, and sculptures to Valencia by 24 January 2021 to bring you closer to his unique creative process.He will be accompanied by the works of a very special painter: Maria Moreno, who recently died and was the painter's wife.

The exhibition

Proyecto Agua, II. (1x100=1000), 2020

by Pilar Beltrán will not leave you indifferent. And if you want to know why, you should contact IVAM (Institut Valencià d'Art Modern); you have until 10 January 2021.

For its part, the

Centre del Carme is continuing its recently opened season

of exhibitions, talks, workshops and visits to artists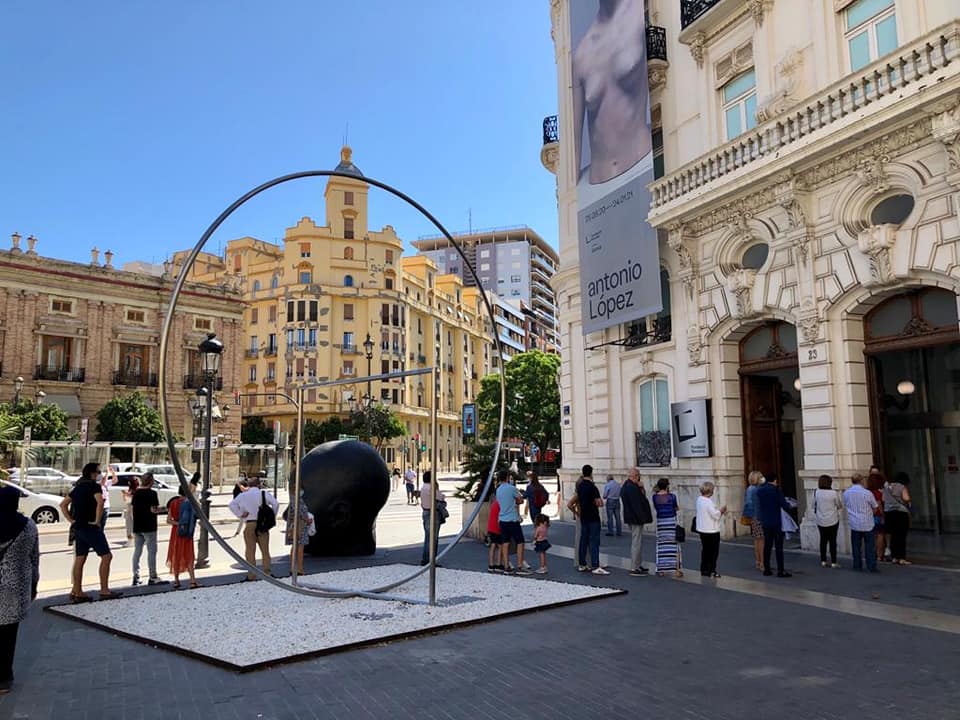 But wait a moment, because we are not finished yet. Write down these other dates:
The Infraleve exhibition by Inma Femenía at Bombas Gens Centre d'Art until 17 January and the exhibition by Valencian fashion designer Francis Montesinos at the MUVIM.
Some music
Music is an essential part of this presentation of autumn culture in Valencia.
Whatever your favourite style of music, you are sure to find a place where you can let yourself be enveloped by the magic of music.
The Palau de les Arts opens its autumn opera season with a wide range of outstanding productions.
And now there are two musical events not to be missed: the Big Sound Festival on 30 and 31 October and the concert to celebrate the 25th anniversary of La Habitación Roja on 12 December.
The first event, in the Ciudad de las Artes y las Ciencias, will showcase a fusion of the latest music with culture, art and gastronomy with artists such as C. Tangana, Nicky Jam and Becky G.
The second event will take place at the Teatre Principal, on a truly exceptional occasion, where Jorge Martí's band, accompanied by other guest artists, will take a look back over their 25-year career.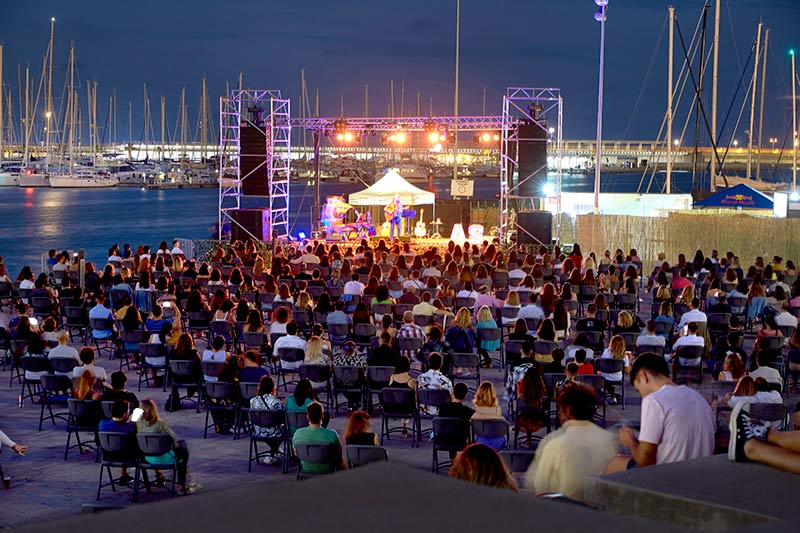 The Moonlight Concerts in San Miguel de los Reyes are a great opportunity to enjoy autumn in Valencia with a series of concerts until 23 October in a truly unique setting: the Monastery of San Miguel de los Reyes in Valencia,
La Marina is the chosen venue for a new series of the popular La Pergola de Cerveza's Alhambra open-air concerts, which offer a fresh combination of music, sun and sea breeze every Saturday from 11:30 to 14:30 in autumn.
And until 31 October you can enjoy the Musicians with Denomnation of Origin concert series, featuring the best bands from the Valencian Community.
We close these section with the Ensems Festival of Contemporary Music, which until 23 October will present the latest sound experiments and newly created music at the Palau de les Arts Reina Sofía, La Nau, the Rialto Theatre and the IVAM.
And some extra theatre
The city's theatres have also worked hard during these months to bring a varied programme to the city.
We will start with the Olympic Theatre, which this autumn will bring two greats of the stage to Valencia: Lola Herrera in Cinco horas con Mario and Núria Espert with the Romancero Gitano.
It is also time for comedy, with monologues by such mainstream comedians as Joaquín Reyes, Goyo Jiménez, David Guapo, Pantomima Full and Eugeni Alemany.
And if you are more of a music lover, here are two offers: Musical Annie and La Llamada, el Musical, which brings the story of the famous Javis film of the same name to the theatre.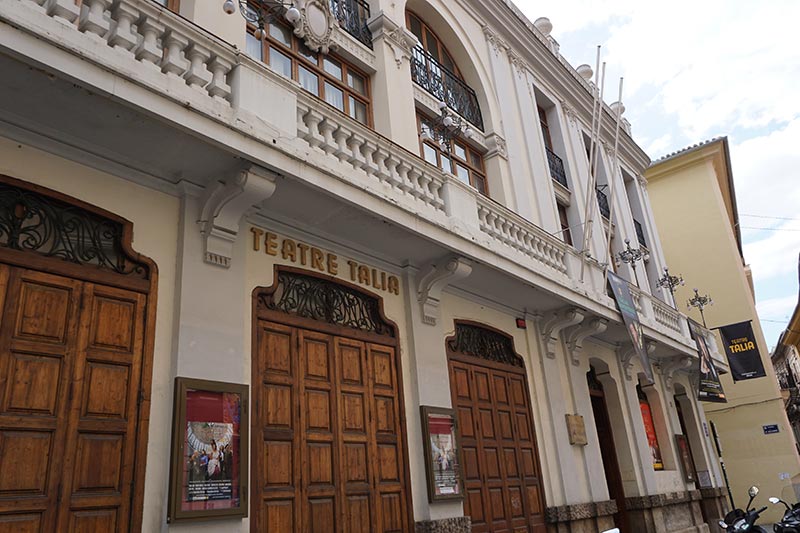 Finally, we will visit the Talia Theatre with works such as the comedies Por los Pelos or Anestesiadas and a performance that will take you back to your childhood: Historia de una maestra.
The autumn program is completed by artists such as Pedro el Granaíno with his flamenco show and a series of highly original monologues.
As you can see, you will not have time to visit all the cultural autumns events in Valencia. As always, each cultural area is waiting for you with open arms to celebrate together the city's safe culture.
We are waiting for you!