This summer, Valencia is the place to be.
Why?
Because, as always, it has lots to offer for all tastes, but this year, Valencia is also the World Design Capital and European Capital of Smart Tourism, and the schedule of events has been expanded to live up to such an honor.
So grab your agenda and take a look at the limitless cultural and leisure activities that keep popping up all over the city.
And if you'd rather go with the flow, then take advantage of the weather we're having and improvise a walk through its colorful streets, go for a dip at one of its beaches or cool off with a delicious horchata or a nice cocktail.
With so many options, pick the plan that most inspires you and get ready to make the most out of this summer in Valencia.
Here are some options.
Let's get started.
Dive on in!
We know: Sometimes the heat's too much and the body wants relief.
Here are a few water-based ideas to enjoy the city on the hottest days :)
Fantastic Mediterranean beaches
If you like to lie on the fine sand as the waves sing you a lullaby, if you're the kind to relax with a seaside stroll, and if you love the smell of saltpeter and the heat of the sun... you're in the ideal destination.
With almost twenty kilometers of coastline, Valencia has urban beaches, such as Cabanyal, Malvarrosa and Patacona, with wilder options in the outskirts, such as Devesa and Garrofera.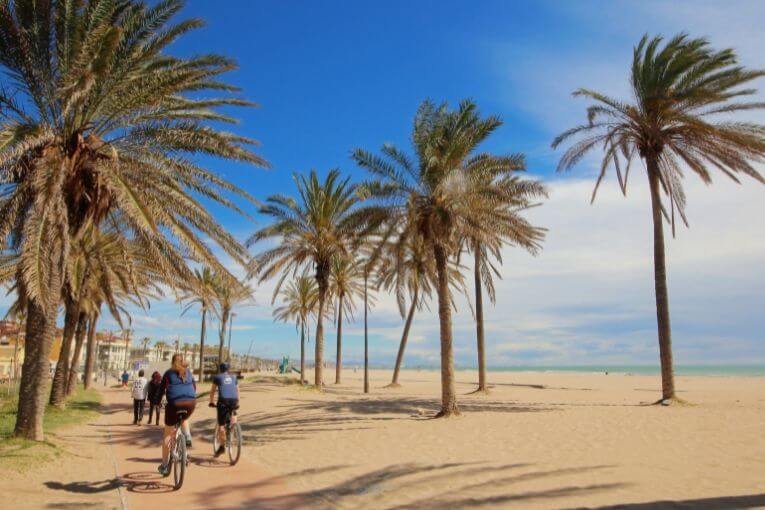 Adventures in the sea
Lying down on the sand and doing nothing is relaxing, to be sure. But if you prefer something with a little more action, Valencia offers lots of fun water activities that will get your adrenaline pumping.
A paddleboarding class, feeling the speed on a jet ski or savoring a delicious meal on the high seas are just some of the experiences you can enjoy in Valencia from May to October, when the temperature of the Mediterranean is just right.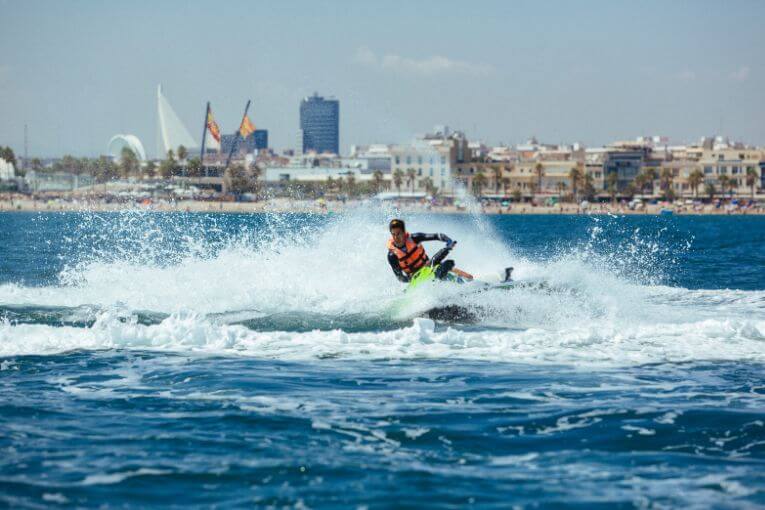 Explore more maritime plans here and book the one that's right for you!
Hotels with amazing pools
Closing out the day with a bath so you can go to bed nice and cool is priceless. And to do that, the city offers a wealth of hotels with a swimming pool for that pure bliss.
And in a range of settings - with urban views, surrounded by nature, downtown - but all sharing one thing in common, namely that wonderful pool.
Because a summer with a dip every now and then is much easier to endure :D
Terrace and party outdoors
With all that sunshine and good weather, Valencians love to go outside, which creates an amazing atmosphere.
You don't need a reason to meet up in one of the terraces that dot the city and enjoy some cold beers, a good cocktail, a delicious horchata or the local classic: Agua de Valencia.
You can have a drink pretty much anywhere, but if you're looking for the most original spaces, Valencia has loads of terraces to choose from: from locales with a view, such as Àtic or Sky Bar, to unique spaces such as Mercabañal, Nou Racó or Coctelería al Nú.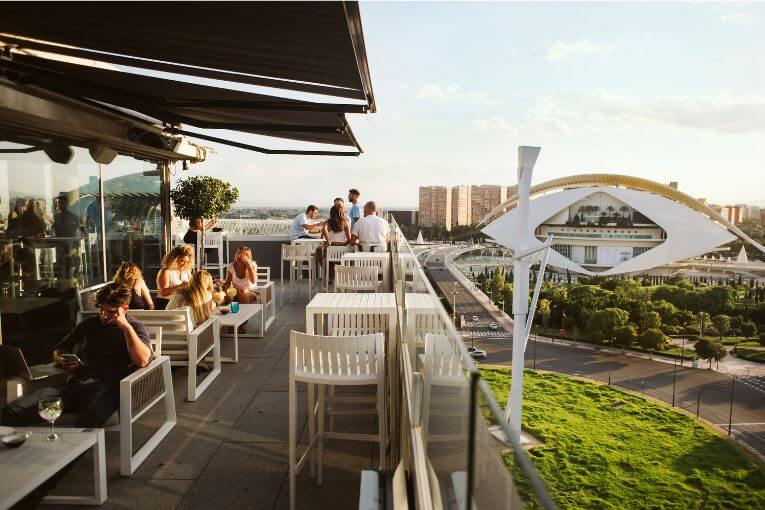 You can't leave without enjoying a nice afternoon in one of these fantastic places.
Looking to party till dawn? Valencia offers perfect clubs to put the finishing touch on a night out, like Umbracle, in the heart of the City of Sciences, Akuarela or Marina Beach, which is right by the beach.
But there's more.
Plans for all audiences
Valencia equals sea, cuisine and party. But there's also a lot of culture!
The city hosts various events year-round, but when summer comes, the action moves outside and fills every corner with music, art, dancing, theater, partying and fun.
As we said before, this summer the cultural agenda is especially full of new offerings. There are so many activities to choose from, you won't know where to start!
In July, the Gran Fira de València will be set up in the center of Valencia to delight the public with shows, fireworks and Valencian folklore. The Polyrhythmia festival is also part of the program and provides the perfect chance to immerse yourself in a blend of popular rhythms, art and avant-garde.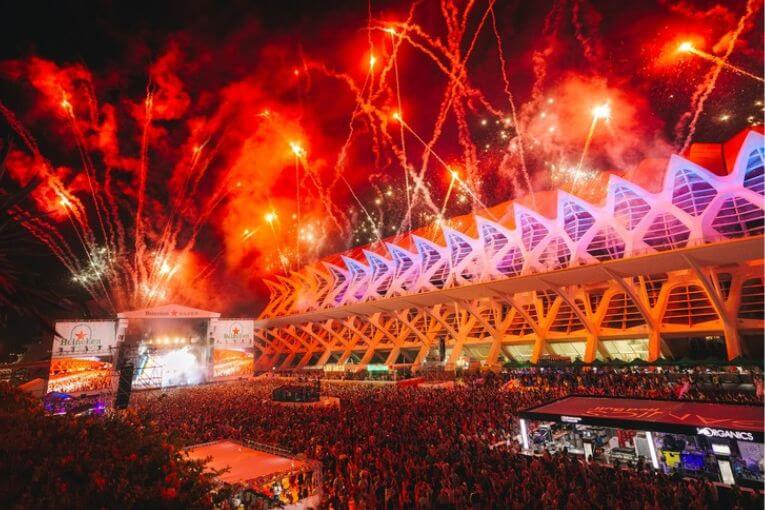 If you come in August, you can enjoy outdoor performances by singers such as Loquillo, Jorge Drexler and Ana Torroja at the concerts in the Jardines de Viveros, or check out the agenda to see if your favorite artists are planning to come to Valencia.
You can also take this opportunity to visit one of the exhibits throughout the city, which this year is doubling the World Design Capital, and it shows.
And hey, a museum is always a good place to take shelter from the heat... And get some culture while you're at it!
As you can see, the city has it all: activities in the sea, cultural festivals, music, cuisine...
And all this comes with great weather that extends the summer well into October; so don't worry, you have plenty of time to come to Valencia and enjoy everything that's going on.
We'll leave it at that, but there are many more options. If you want to know everything that's cooking in the city and get tips to plan your trip just right, our tourist guide is what you need.
Can you think of a better way to spend the summer?
Valencia is now.
Let the adventure begin!