We would have liked to welcome you in the rooms of our best museums and contemplate you while you visited four exhibitions recently opened in our city. But as it will not be possible for the moment, we will bring them to your home. Take your virtual ticket and come in with us!
The Thyssen collection in Valencia
We invite you to take a walk to the Bancaja Foundation's cultural centre. A selection of works from Carmen Thyssen's collection have been moved there to cover the representation of landscape in art from the mid-19th to the mid-20th century.
The Paradise exhibition includes key Impressionist authors such as Pissarro, Monet and Gauguin, although it also includes fifty medium and large-format oil paintings by 37 European and American artists.
What will happen to insects once the war is over.
Under this curious title, the designer Escif opened his exhibition at the Centre del Carme at the beginning of March. From the story of the war, Escif articulates a noisy concert in the middle of a space of silence that indicates that, in spite of everything, it is possible to continue being born. Just as we will do when this crisis passes. For now, take a virtual tour of the exhibition:
His Fallas monument for the Town Hall Square was based on the same line: the body of a meditating woman who invited calm before knowing that a virus would paralyze the world. Her bust burned in an unusual cremation behind closed doors on March 17th, but her head has been moved under cover so that it can be planted again in the heart of the city when the 2020 Fallas continue, because we have the second part left!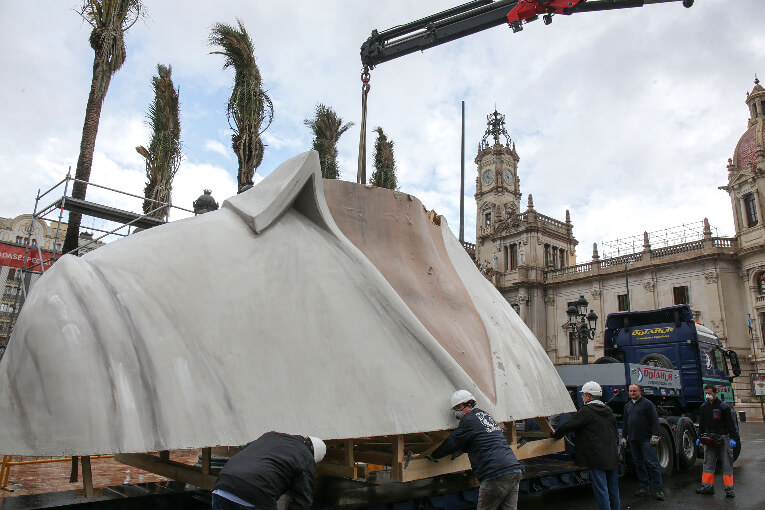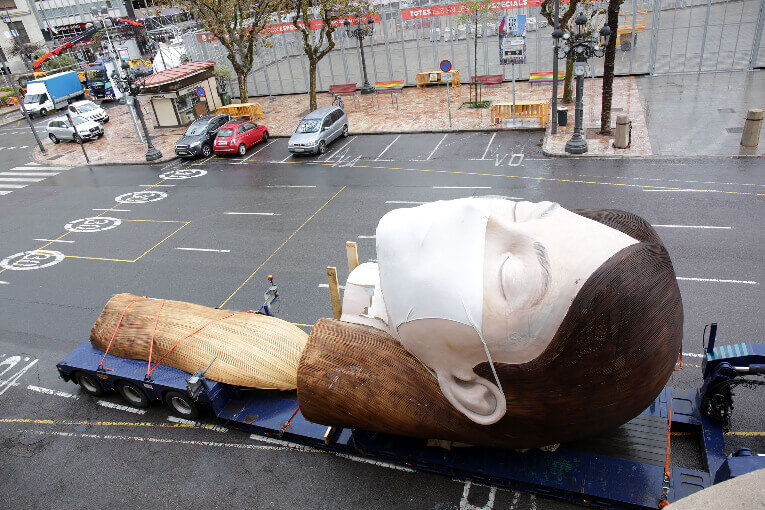 The image of the East seen from the West, at IVAM
The Orientalism exhibition brings together the work of artists from some 70 collections, including creations by Goya, Picasso, Muñoz Degrain, Sorolla and Matisse. They all have in common the representation of the stereotypes that we in the West have made of the image of the East and North Africa through the media, cinema or advertising. And so we find 660 works that include drawings, canvases, photographs or posters. Let yourself be guided by this exhibition at the IVAM by its curator:
And you, how do you perceive the space?
The exhibition Hyperspaces at the Bombas Gens art centre proposes new ways of understanding space in contemporary art, with many more dimensions than those we are familiar with. From painting, sculpture, installation, drawing or architectural constructions, the exhibition alludes to imaginary spaces that can be explored and expanded with the mind, beyond the five senses. Take a walk through the rooms, contemplate the works of Roland Fischer, Fernanda Fragateiro, Inma Femenía, Nicolás Ortigosa, El último grito, David Reed or Irma Blank, among others; abstract yourself and rethink the space, as you wish! Now that most of us are homebound, it's the best of therapies!