Talking about Valencia is to speak of a green city, moving towards an environmentally friendly tourism that tries to achieve the sustainable development goals through various initiatives. This includes the recently published groundbreaking study that aims to review and further improve the carbon footprint of its tourism activities.
So that you too can be benfit of the change and discover the capital of Turia in a sustainable way, we present some ideas on how to enjoy ecotourism in Valencia.
Walks through the city, always with water in your hand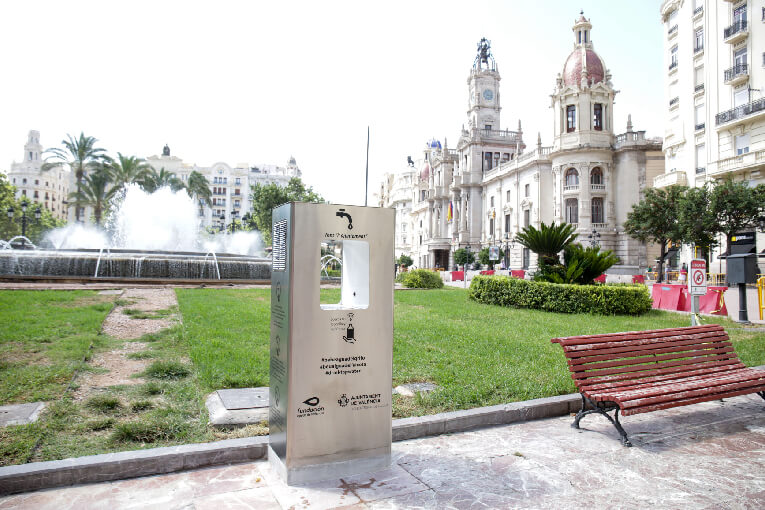 Who said that you have to buy a plastic bottle for every walk you take in Valencia? From now on, this will no longer be necessary, because in the Plaza del Ayuntamiento, the promenade and the Ciudad de las Artes y las Ciencias you will find fountains with filtered and chilled water that will help you refresh yourself and fight the heat.
In these fountains, installed this summer by the city council of the Valencian capital, you will be able to refill your bottle as many times as you want. They also comply with all the recommendations to avoid contagion from COVID-19. This way, you will be contributing to take care of the environment and also of your health!
A visit to El Saler, with plastic as an ally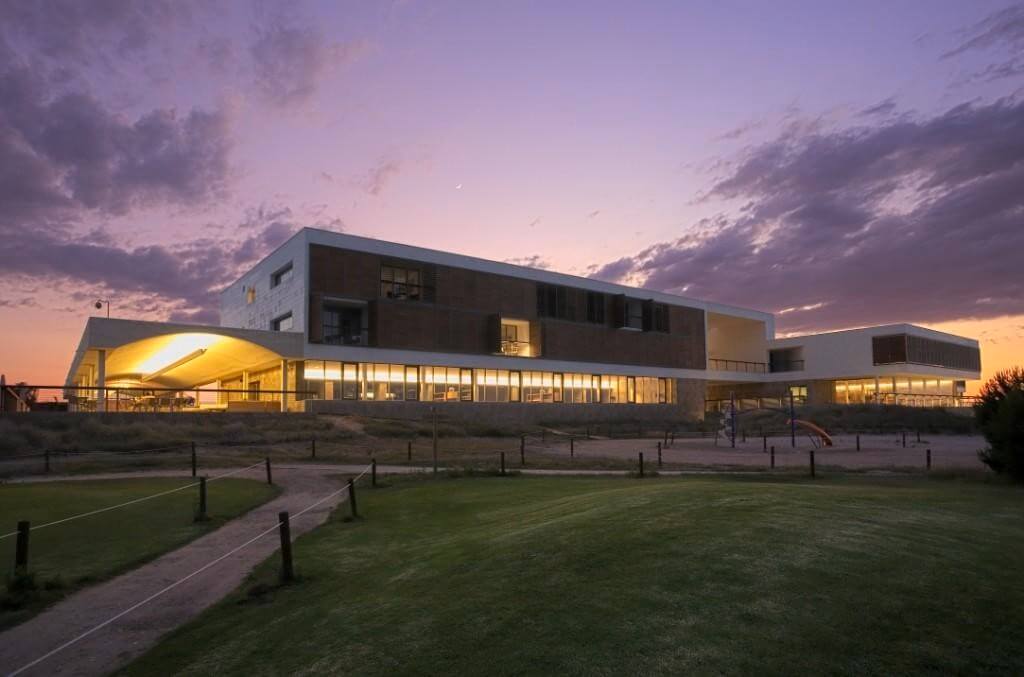 Have you included a visit to El Saler in your sightseeing tour? If you visit this privileged natural environment, you will see an example of how plastic gives a second life. On the pavement built in his Parador, made of 60 kilos of plastic collected by volunteers on the beach itself, in addition to another 600 kilos of this recycled material.
If you decide to stay at Parador de El Saler, you will be pleased to know that you are doing so in a space that is very committed to the environment.
L'Albufera, a symbol of ecotourism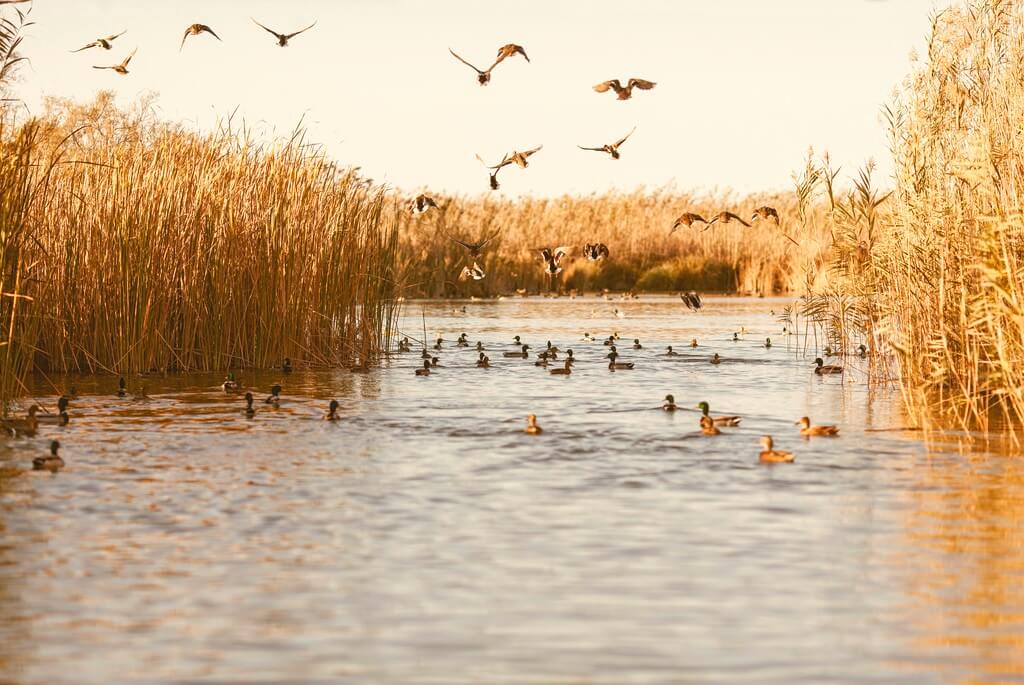 On foot or by boat, any of these options will take you to a natural area such as l'Albufera, the largest freshwater lake in Spain.
In this important wetland you will have the perception of being fully integrated into nature, with species such as ducks, herons or cormorants accompanying you on your journey. Walk along the marked routes or get lost in its wild beaches. Any plan will be an excuse not to want to leave.
Bird watching in the Racó de l'Olla nature reserve
We continue through l'Albufera, but this time to observe the birds, especially waterfowl, that inhabit and cross it.
Up to 300 different species of these animals have made this natural space their habitat, and the best place to find some of them is the Racó de l'Olla Nature Park, between La Devesa and l'Albufera.
This natural space covers an area of around 50 hectares and within this natural space st he Interpretation Centre, where you can learn more about ist birds. Before you leave, you should also visit the Observatory and the lookout tower, from which you will have an incredible panoramic view of the Albufera.
Cycling routes without emissions
València has 160 kilometres of bike lanes that will allow you to discover every corner of the city while being friendly to the environment, on a bicycle.
Riding on two wheels you can even get to the Huerta and l'Albufera, where you will find everything we have presented to you a few lines above.
Another option for touring the city, while being friendly to the environment and doing some sport, is to rent some skates. Try to avoid the hottest hours of the day, as summer is very hot in the capital of Valencia!
Getting fresh air in the Jardín del Túria Park
A quiet break between visits in one of the many green spaces in Valencia will help you regain your strength.
Do it, for example, in the Jardín del Túria, one of the city's great green lungs. Or in the Jardines del Real (or Jardines de Viveros), where you will not lack excuses to stop - at its fountains, sculptures or simply to observe the plant species that decorate this space.
If you want to make another stop, there are certainly more places to stop, such as the Parque Central. This way you will have the feeling of being in contact with nature without leaving the city!
Relaxing the most natural beaches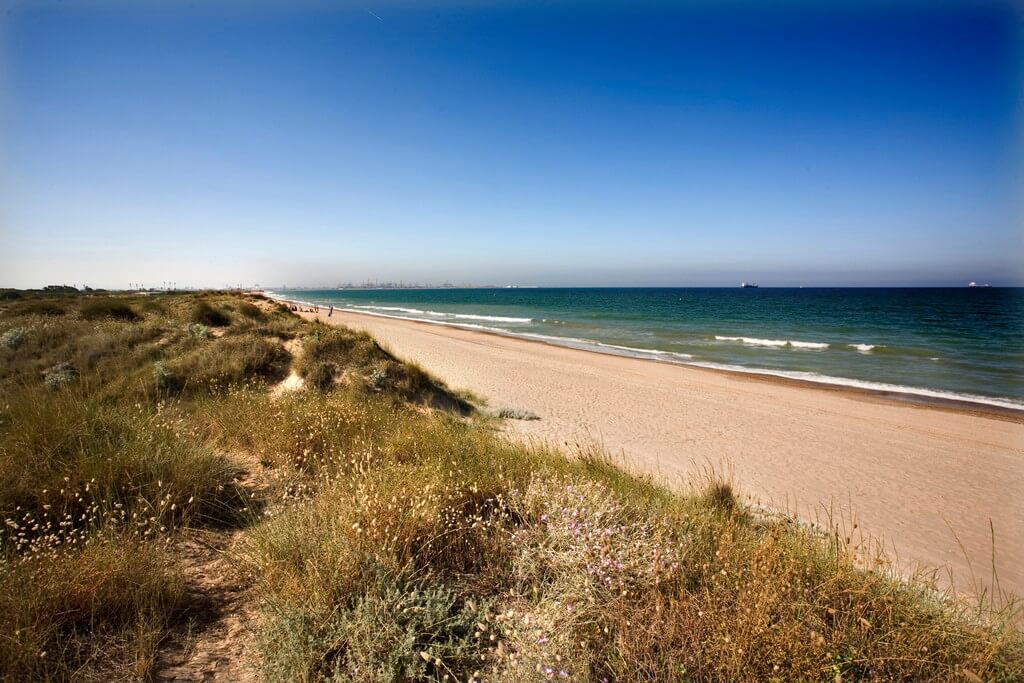 The Valencian Region has achieved 134 blue flags in 2020. Among them, seven are located in Valencia (Cabanyal, El Saler, L' Arbre del Gos, La Devesa, La Garrofera, Malvarrosa and Recatí-Perellonet). Therefore, one of the great sustainable ideas to discover Valencia with the summer heat is to take a dip in any of these.
Whether you area sunbathing fan or not, we recommend that you take advantage of the sunset to go for a walk in the Malvarrosa or El Saler and enjoy this daily spectacle of nature in a unique place.
The most natural surroundings, close to the city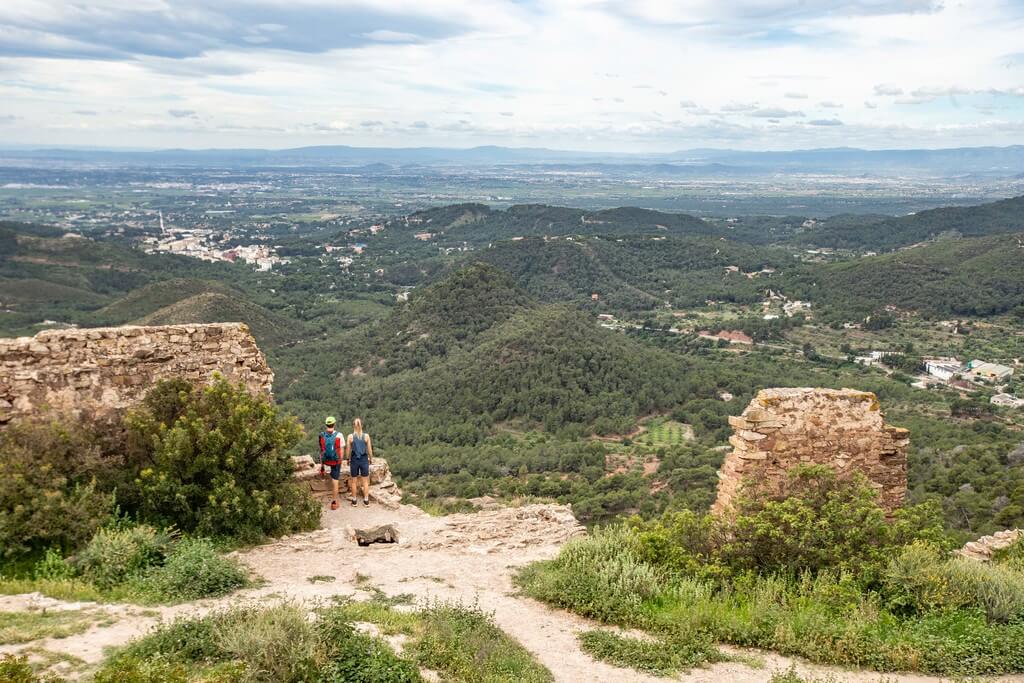 If you want to spend a day out of Valencia and come back to sleep, we encourage you to visit the natural environments closest to the city.
One of them is the Turia Nature Park, on the plain of the river of the same name. In this space of 4692 hectares, you will find pine forests of Aleppo pines and Mediterranean scrub, as well as a good representation of the Valencian huerta (orchards).
The Sierra Calderona Nature Park will be another great opportunity to spend another day in the middle of nature and without being too far from the city of Valencia.
And if you haven't decided yet, we give you a third option (the most distant one): the Chera - Sot de Chera NaturePark, where you will find impressive gorges in the mountains that surround this valley.
Which ecotourism plan do you choose?