If you still weren't sure that Valencia is one of the best cities in the world, here is one more reason to be convinced: it's also the healthiest on the whole planet.
But don't take our word for it, it's the result of a study carried out by Money.co.uk, a prestigious price comparison company.
So let's get straight to the point and let you in on the (open) secrets that make Valencia the best city for your health.
Let's begin!
#1 The weather and the daylight hours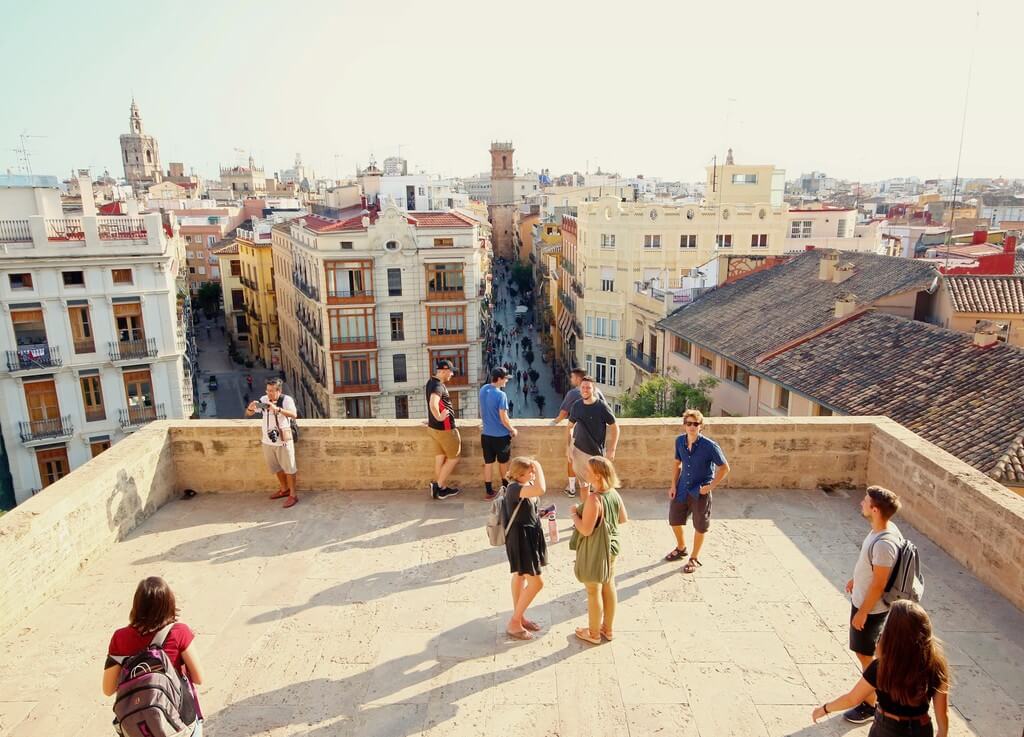 Valencia has one of the most enviable climates in the world, it's a fact.
Because along with its 19º average temperature is that characteristic Mediterranean sunlight that fills the streets of Valencia with life at any time of year.
A life that is reflected in its parks, on its terraces and on its beaches, which can be enjoyed under a radiant sun 300 days a year.
Whether hanging out with friends, going for a walk with the family or playing sports, the weather is always right for whatever activity you choose.
A sun that not only brightens the heart, but also helps you create vitamin D naturally, and all the health benefits that entails, including keeping your muscles strong.
#2 Low pollution levels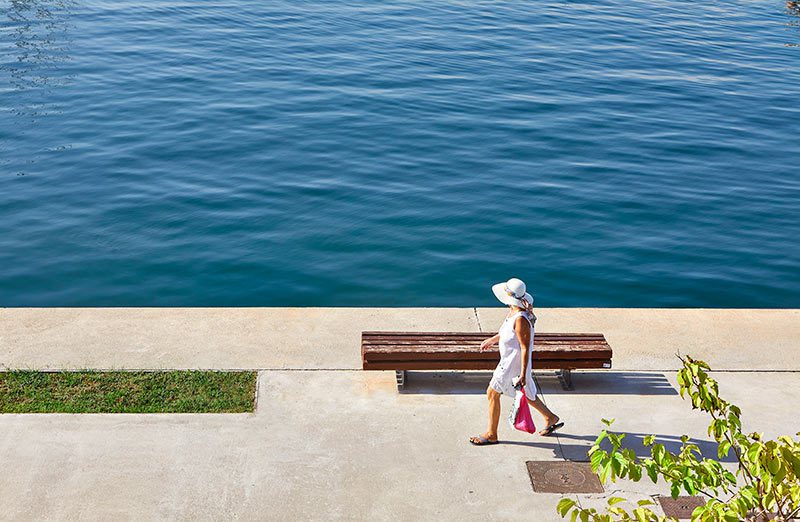 This has a lot to do with the sea, whose breeze purifies the city's air, keeping pollution levels well below that of other cities.
The 5 million square meters of green areas in and around the city also play a role.
Of Valencia's parks and gardens, the Parque de Cabecera, the Parque Central, the Jardines del Real or the Jardines del Turia are veritable (green) havens of tranquillity, where you can stop to rest surrounded by trees, wild flowers, fluttering birds and the odd squirrel here and there.
Or if you prefer sports, you can also practice your favourite physical activity outdoors.
And then there's the city's growing network of bike lanes, which let you crisscross Valencia on the most ecological mode of transport currently available.
Your health and the environment will thank you.
#3 Relaxed lifestyle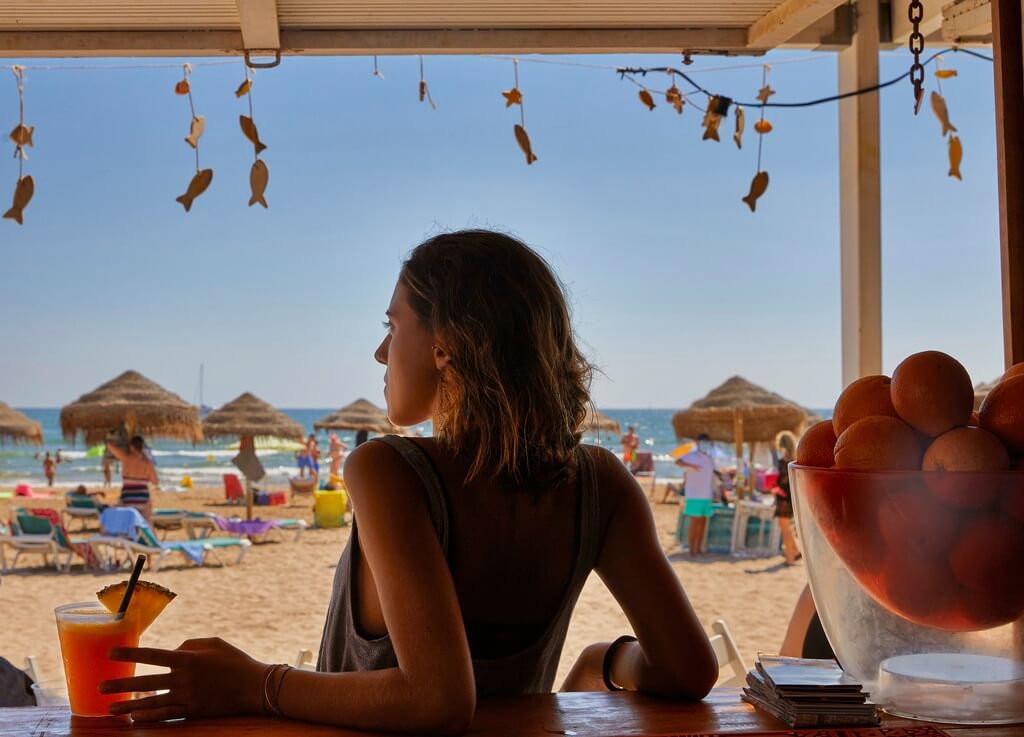 This point is etched into Valencian DNA, che!
If on top of the practically year-round sunny climate, you add the culture that comes to life in the city's streets, the result is clear: stress and urgency have no place here.
Meeting friends and family in the city's cultural spaces is one of its inhabitants' finest customs.
Places such as the Centre del Carme, the Bancaja Foundation, La Filmoteca and the Institut Valencià d'Art Modern (IVAM) always have a packed agenda brimming with good culture.
Come check out Valencia's cultural agenda and you'll see.
And of course, one of the largest cultural centres in all of Spain also happens to be in Valencia: the City of Arts and Sciences. One space that is actually five (the Hemisfèric, the Science Museum, the Oceanogràfic, the Palau de les Arts and the Agora).
And we haven't even mentioned all the festivals and concerts that are held in the neighbourhoods and streets of Valencia, creating a unique atmosphere that is impossible to describe.
So you'll have to come and experience it!
#4 Gastronomy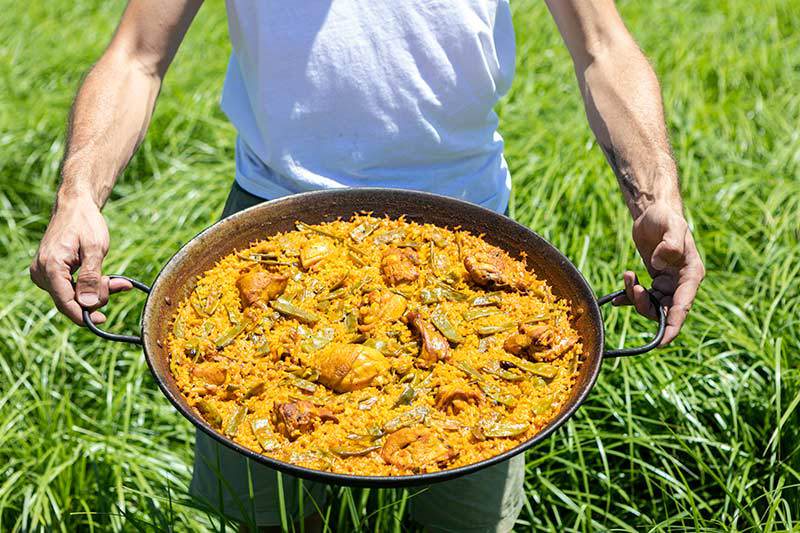 Speaking of health, Valencian kitchens know how to take care of it.
Starting with the ingredients. From Valencia's Huerta, of course.
l'Horta is home to many rice and tiger nut plantations, orange groves and fields full of aubergines, artichokes, vineyards and olive trees.
The signature dish of our cuisine, which you are very familiar with, was invented in another of the country's most important green spaces, the Albufera de Valencia.
Valencian paella is a source of health due to its rich combination of proteins, carbohydrates, vitamins and iron. But that's not all.
If we go to the shore, we find more of the same.
Because ships loaded with anchovies, sardines, cuttlefish and prawns arrive at the port of Valencia every day, all fine examples that share the limelight with many other seafood products that fill local markets with vitamins A and D, phosphorus, magnesium, omega 3, and more.
On top of this, in 2020 one of the most renowned Valencian chefs, Ricard Camarena, received the Michelin Green Star,
This award recognises Camarena's commitment to the environment. A cuisine where cooking practices abound that improve and promote environmental sustainability while respecting the environment.
So now you know: if you want to give your body a good boost of vitamins, it's as easy as choosing your favourite Valencian restaurant and taking a seat.
#5 Life expectancy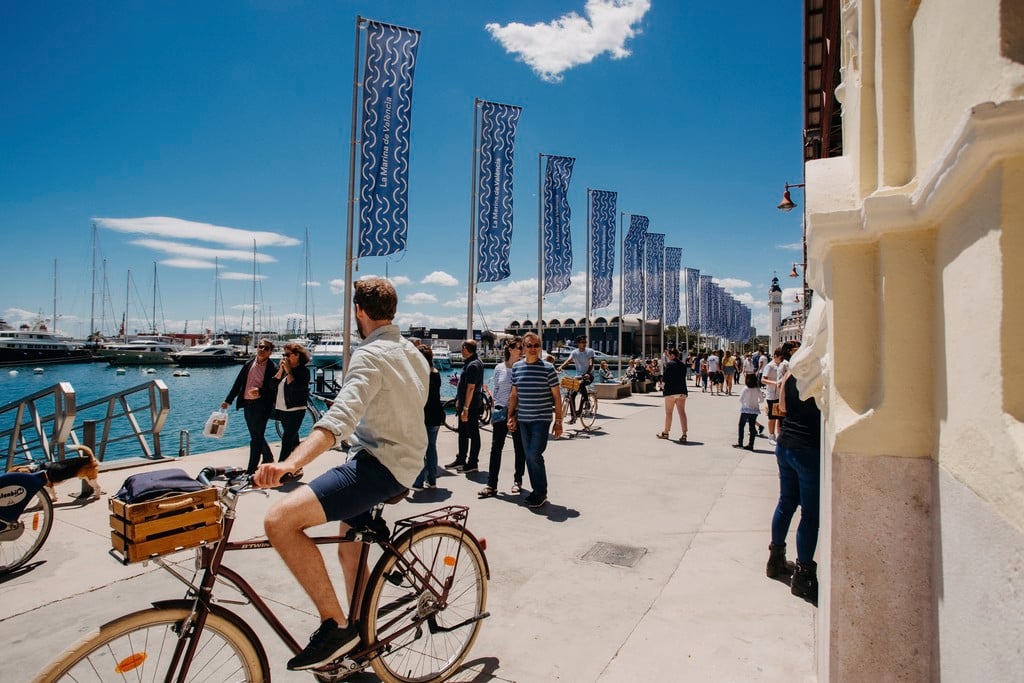 With everything we have told you, this won't surprise you one bit.
The average life expectancy in Valencia is 83.4 years. And rising.
This is no doubt thanks to this wonderful mix of lifestyle, sunshine, nature and gastronomy that we've been talking about.
A place where young and old enjoy a city that has everything ready to pamper you, no matter where you're from.
Here ends this review of the main points that make Valencia the healthiest city in the world.
And if you want to know a little more, here is the complete study, where you may be surprised to find out which city ranks second.