Every year, the second Sunday in November is the big festival for wine and travel lovers. It is celebrated as Wine Tourism Day and is the perfect excuse to treat the palate and savour the pleasures of wine.
You can have adventures on wine tours and going around wineries out in the country, or you can take part in wine tasting with tapas in town, in the capital of Turia. Want to know more? Then read on.
Utiel-Requena Route
Before we tell you what the Utiel-Requena route is all about, there are some very interesting facts you should know so you can make the most of this adventure, which has the smell of grapes and unbeatable flavours:
Utiel-Requena is the name of the Protected Designation of Origin (PDO) located in the interior of the province of Valencia, an area where you can, almost literally, breathe wine!
The name of the PDO refers to the two largest towns in the area, but it is really made up of nine towns: Caudete de las Fuentes, Fuenterrobles, Requena, Sinarcas, Camporrobles, Siete Aguas, Villargordo del Cabriel, Utiel and Venta del Moro.



Around 7,000 families in the Utiel-Requena PDO make their living from wine growing in some 100 vineyards. This means that the area lives and breathes the wine culture, which permeates everything. And you won't want to leave this fascinating region too quickly.

Here's a bit of history that you are going to love: in Utiel-Requena wine has been made for at least 2,500 years! Yes, 2500 years. Archaeological finds, such as grape pips, crockery, and stone structures for making wine have been discovered in this region.

In Requena there is a thousand-year-old wine press (the place where the grapes are trodden to obtain the must) called Las Pilillas. El Molón (in Camporrobles) and Kelin (in Caudete de las Fuentes) are other millenary sites of great interest.



All this age-old history goes back to the Iberians. It is known that they had already settled the Utiel-Requena PDO between the 6th and 7th centuries B.C., and that they were not only fond of a drop of wine, but also made it.

Bobal is the grape variety you find most in the Utiel-Requena PDO and then... nowhere else in the world! Just as we are telling you, no more and no less.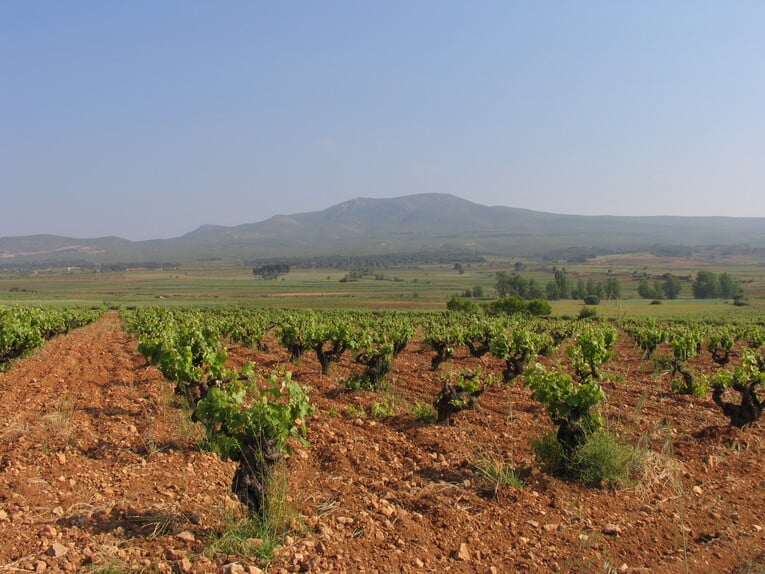 Now you are so well-informed with all these facts and references, let us invite you to try the Utiel-Requena wine and winery tour.
This tour, which departs every Saturday from Valencia, includes a full-day excursion to two wineries in the Utiel-Requena area, just over an hour from the city. The outing includes the return trip by bus, a guided tour and tasting in an age-old winery, a sampling of local cold meats, a meal in a typical restaurant, a guide for the whole day and travel insurance.
Remember, if you have the València Tourist Card you get a 15% discount on this tour.
And one final little fun fact! Scientific analyses show that Bobal from Utiel-Requena is one of the grape varieties with the highest resveratrol content. This is a heart-healthy and anti-carcinogenic nutrient which, you will find, is more present in wines made from Bobal. Guess what: 80% of the plantations in Utiel-Requena are of the Bobal variety!
Trekking, followed by wine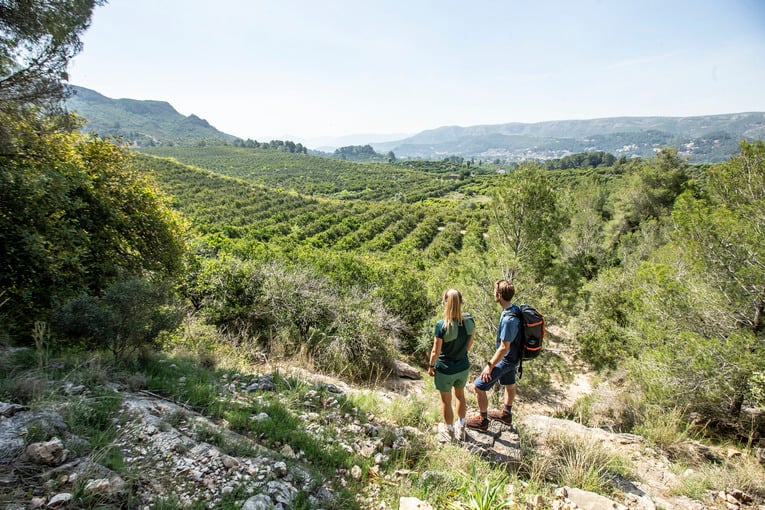 Do you like going hiking and love drinking good wine? The plan we are going to tell you about now will suit you down to the ground. Near the Utiel-Requena wineries you will find the Natural Park of Las Hoces del Cabriel, which is beautiful, and offers lots of adventures, such as the plan to go trekking, visit a winery, and with lunch included.
You can forget about your daily stress with a guided tour, in the company of your family or your friends. Afterwards, you can finish off in total style: with a visit to a historic wine cellar and a meal washed down with wine.
An interesting thing is that you can choose different routes, depending on the level of difficulty you prefer. You will, though, always be able to see such wonders as the Cuchillos de Fonseca or the Cañón de las Hoces. So, would you like to try the Wine Tourism Day with this outing to the country? You won't regret it.
And what about a wine museum?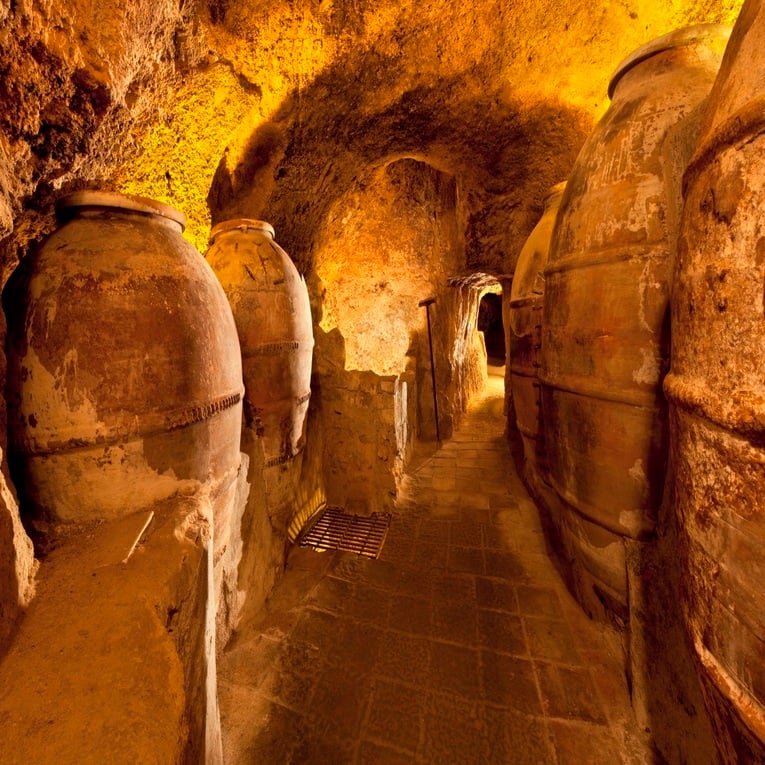 If hiking isn't really your thing, but maybe you fancy a more in-depth, wine-related experience, then try the Utiel-Requena route with a cultural visit.
The Utiel-Requena route with a cultural visit includes, in addition to a visit to a winery, another visit with two options: the Caves of the Villa de Requena or the Wine Museum of La Redonda (Utiel).
In the caves, which date back to the 12th century (the Muslim period), you will find a unique thermal habitat, which is cool in summer and warm in winter. Seeing and feeling this place is a unique experience!
On the other hand, in the La Redonda Wine Museum you'll find tools that are used in the wineries. You will also be able to see in detail the processes by which wine is produced, from working the land and cultivating the vines to winemaking, ageing and bottling.
Book your Utiel-Requena route with cultural visit for the Wine Tourism Day This route also includes private transfer from Valencia, guide and lunch with wine.
Wine tasting in town
Okay, we also know some of you prefer to stay in the city. For urbanites like you, there are also many thrills and great times to be had. The best of these is right in the centre of Valencia, where you can go on the Valencian wine and tapas tour.
This plan includes having a sommelier accompany you to guide you through two tastings of Valencia wines. Taps are served at both tastings as well, to accompany the wine and pleasure your palate. First, you visit an in-town wine cellar, then you stroll to a second location with some fascinating and surprising architecture to look at on the way.
This tour lasts two hours 30 minutes. That's plenty of time to celebrate life like the gods of Olympus, with good wine!