An office with sea views 24 hours a day. A mid-morning coffee on a terrace bathed in sunlight. Exquisite menus with locally sourced produce available at every corner. An abundance of plans and things to do for when you finish your day. Escapes to the countryside at the weekend. What are you waiting for? Why not come and work from Valencia?
Take your first workation – a fashionable term that combines working remotely with a holiday – in Valencia. An option that until very recently was almost unthinkable and that is now not only possible, but a lot closer than you may think.
Come to Valencia on a workation and enjoy a more positive work experience than you would from home.
There is always a reason to come to Valencia.
If your holidays still seem like they are in the distant future or your weekend is over a little too quickly, remote working from an overseas location can be a good way to maintain a good work-life balance that is often difficult to achieve.
In case you still need convincing, here are five reasons to come to Valencia to work remotely:
#1 Great weather all year round
This you should already know about, because Valencia is well known for being one of the most important Mediterranean capitals.
There is no real comparison between working from home with the thermometer dropping to 0°C, grey skies and an icy chill that doesn't make it at all appealing to go outside versus a winter filled with blue skies and temperatures that rarely drop below 15°C.
If they say that the sun is the source of life, it must be for a reason.
#2 It's not just beach
Well yes, the beach is an important point, but there is much more to natural Valencia: La Albufera, the Turia Gardens, el Saler…
#3 Good transport links
By air, land and water.
The International Airport of Valencia connects the city with the main European capitals on a daily basis and of course, with a large number of Spanish cities.
The same can be said for the train connections, with two stations: the Valencia-Joaquin Sorolla Station and Nord Station, that connect the capital with the main points on the outskirts of the region.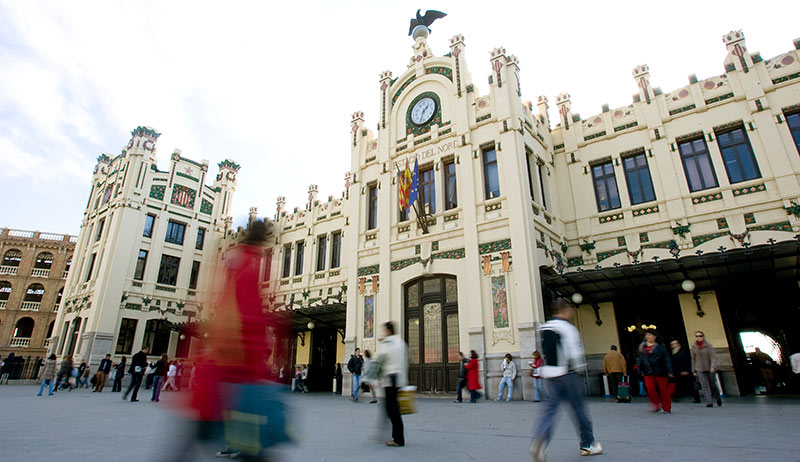 And not to forget the port of Valencia, one of the most popular in the Mediterranean.
Once in the city, you can easily get around with a number of different options: bus, metro, tram, taxi and, if you like being on two wheels, by bike or scooter.
#4 It's one of the main Spanish cities
This is something you notice the minute you step foot in the city.
It's a cosmopolitan city, where culture can be found around every corner and where there is a constant buzz of activity.
Proof of this is that in Valencia there are some of the most important places in the country, such as the City of Arts and Sciences, the Mercado Central and the Cathedral.
However, there is a lot more to visit in Valencia.
#5 Its cultural, gastronomical and leisure offering
In the capital there is always something to do.
From enjoying one of the events on the city's cultural agenda, visiting one of its restaurants to sample Valencian cuisine (starting with paella, of course) or exploring its most emblematic areas.
Options for remote working in Valencia while ensuring you do not miss a thing
To make it easy for you, we are giving you some of the places in the city that have gone the extra mile to offer you everything during your workation in Valencia.
This urban hotel has adapted its facilities into safe spaces for remote work in two ways: the day stay or the long stay workation.
The day stay allows you to use a well-equipped room to work and use all the hotels service from 08:00 until 20:00.
So between one videoconference and another you can go for a quick dip in the pool or go upstairs to sunbathe on the rooftop after clearing your inbox.
The long stay workation is designed for those looking to work and have fun in equal measure:

If you are on holiday in Valencia and feel the need for a little extension but still need to work.
If you have come to work for a few days and you extend your stay a little to enjoy the city without being glued to your work phone.
If you work part-time and have another free half-day which will give you ample time to see Valencia.
There are apartments in the main parts of the city, all the way from the Ruzafa neighbourhood through the downtown area to the City of Arts and Sciences.
You can rent the apartment for days, weeks or even months, so you can come to Valencia and work remotely for as long as you wish and with whoever you want: as a couple, with the family or (if you prefer to go your own way), as a solo traveller.
If you already have accommodation but need a space to work Wayco has a couple of options.
Wayco is a coworking option with offices and meeting rooms (among other facilities) for remote working.
A benefit here is that you are going to meet professionals from other sectors which may provide great networking opportunities.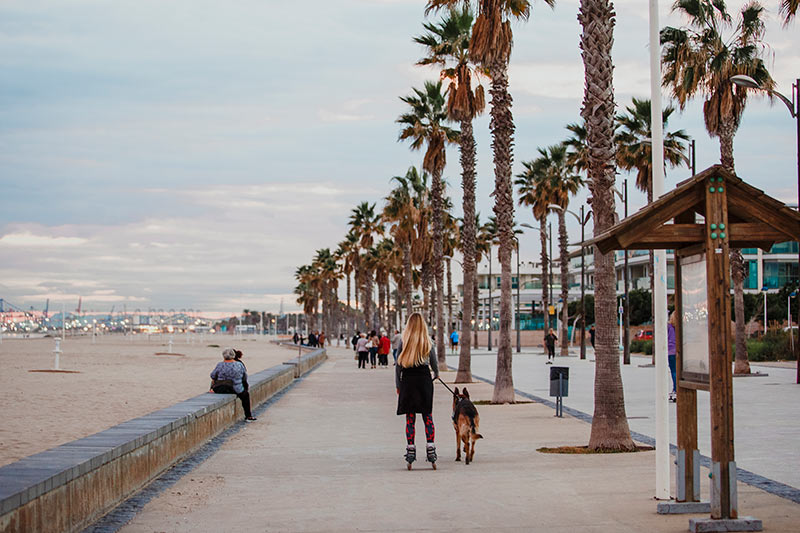 If you don't have any time to organise your trip then not to worry, The Orange Guide will take care of you.
They provide you with everything you need to work remotely in Valencia: accommodation, a workspace and even dinner!
This option appeals to professionals who are also foodies.
It's a space in which you can organise gastronomic activities while also being equipped to hold meetings, presentations or even incentive activities and team building exercises.
Remote working in Valencia: when you switch off the computer is when the best bit begins
If you have enjoyed Valencia city, then very close to the capital you have many other places that are not far away.
An essential is Xàtiva, which for years was one of the most important cities in the country (it even became an episcopal see) and the cradle of a family that may sound familiar: the Borgias.
Don't miss the views from its impressive castle or stop by the city museum to discover why there is a painting of Felipe V hanging upside down.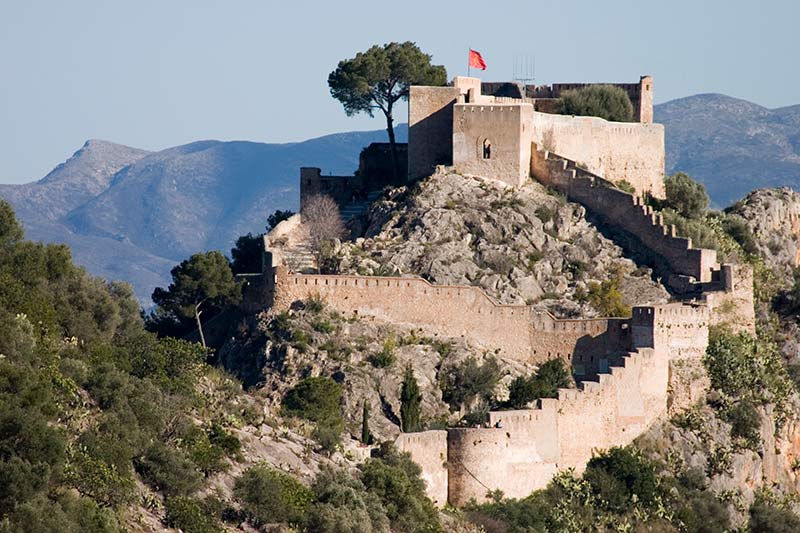 Sagunto is also steeped in history which dates back to the times of the Iberians. It was the Romans, however, who worked beautifully to give it all its splendour and today provide us with monuments such as the Roman theatre.
You can also visit the remains of the temple of Diana, the Jewish quarter and the castle. All this under the watchful eye of the Mediterranean sun.
We continue on the coast to Cullera where the Muslim castle that crowns the city will command your attention. As you can imagine, the views from here are pretty impressive!
Other places of interest are the Santuario de la Virgen del Castillo or the Torre de Santa Ana and to top off a day trip, take a walk along the sea front.
This is all just a mere taster because there are other cities that await such as Gandía, Paterna or Onteniente, to name but a few.
Remote working in Valencia has much more to offer you than you may have first thought. So all you need to do is pack your suitcase, grab your laptop and come and enjoy your first workation with us.
We're waiting for you!