This old maritime district has become one of the trendiest areas in Valencia. It's no coincidence that the British newspaper The Guardian included it in its ranking of Europe's 10 coolest neighborhoods. Because El Cabanyal is pure art no matter where you look.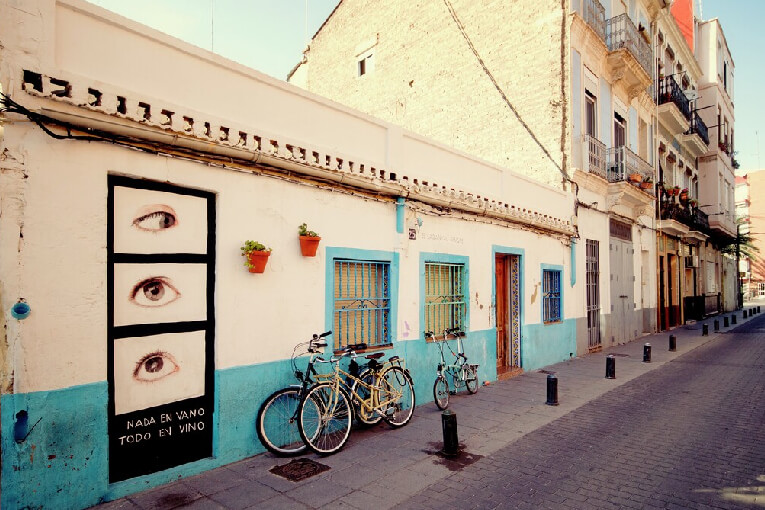 From its typical popular modernist-style houses with brightly colored facades, to its small shops and taverns, which still preserve the charm of what was once the fishermen's quarter, and which retains its essence to this day.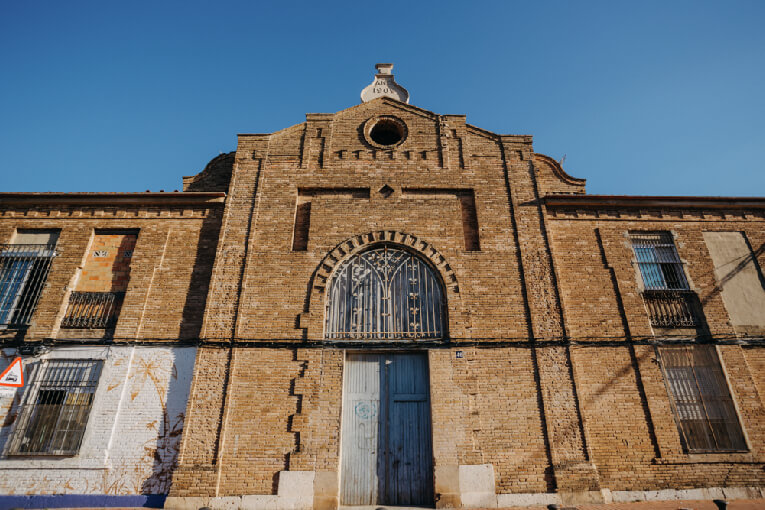 Roads to fishing
The districts of El Cabanyal and Canyamelar are home to the city's greatest fishing legacy. You should thus start your visit with a look back at the tradition and customs of those places where boats, oxen, nets and fishing implements were kept, the boat building workshops or the old fish market. To do this, take a look at "Camins de la Pesca" an initiative that suggests routes to navigate through the history, architecture, urban planning, politics, painting, literature, gastronomy, memory and fishing identity of Valencia's seaside towns. It offers a good guide to this neighborhood, and reveals the history of many buildings, as well as of three other fishing areas: El Palmar, El Perellonet-Pinedo and Grao-Nazaret.
Lunchtime
If the visit whets your appetite, try the Valencian-style lunch. The esmorzaret is undoubtedly one of the most deeply-rooted traditions. Loved by Valencians, it's an experience you can't miss out on. El Cabanyal is home to some emblematic taverns, such as La Aldeana, Casa Guillermo and La Pascuala, in which to enjoy this unique meal. But if you prefer tapas, don't miss the opportunity to visit Casa Montaña, ""the house of good wine and good produce", as its sign says. Founded in 1836, it has one of the best-stocked wine cellars in the city with more than a thousand varieties from around the world. High stools and barrels are the unmistakable hallmark of this traditional tavern. Be sure to try their clóchinas (a type of mussel), michirones (bean stew), pepito de titaina (pisto sandwich) or fried anchovies. You'll find it at 69 Benlliure Street.

Seaside meal
If you take a walk to La Marina de Valencia you'll have the chance to enjoy unbeatable views in the establishments of the Veles e Vents building: Hoja Malabar, La Marítima y La Sucursal. The La Marítima restaurant is inspired by the traditional landscape of Valencian farms, and its large windows run all along the dock, so you can take in the arriving sailboats, fishing boats and all the nautical activity. On the top floor is La Sucursal, which has two Repsol Suns, a very select menu and outstanding views. In spring and summer, you can enjoy live music and various shows on its terrace under one of those sunsets that dyes the sky pink.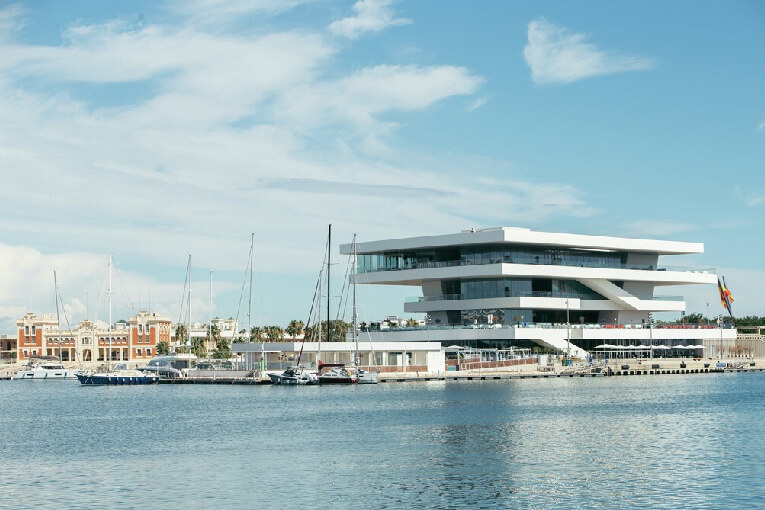 An afternoon full of activities
In recent years, El Cabanyal has provided a springboard for all kinds of artists focused mainly on contemporary and street art, giving this area an underground vibe that is all the rage with young crowds. Multidisciplinary spaces such as the Fábrica de Hielo host concerts and creative events that coexist in perfect harmony with popular culture museums, such as the Museo de la Semana Santa Marinera (Calle del Rosari, 1), the Museo del Arroz (Calle del Rosari, 3), and the Casa Museo Blasco Ibáñez (Calle Isabel de Villena, 159).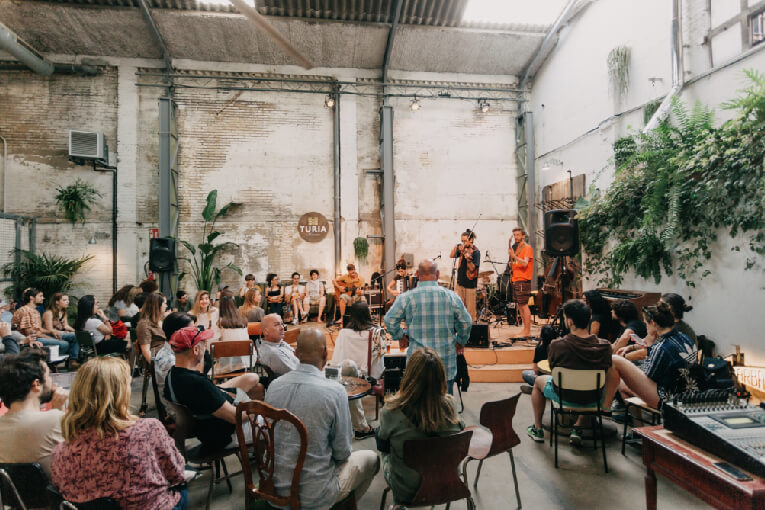 More seafood for dinner
Its name honors its past, a time when this chic restaurant was a fabric shop in the heart of the El Cabanyal neighborhood. Now, La Sastrería (Tailor Shop) has become the restaurant of choice for lovers of good food, but also of design. Its interior design underscores the local connection with the sea, present in each of its rooms. This unique space offers cuisine options that are most striking, reinventing traditional recipes and serving up a daring list of cocktails. The anchovies, the cod fritters, the potato salad with pork rinds and pickles, the liquid shrimp croquette, the turbot with pil pil sauce, and the red tuna belly tartare are just some of the delicious dishes at La Sastrería (Josep Benlliure Street, 42), which serves up design on each plate.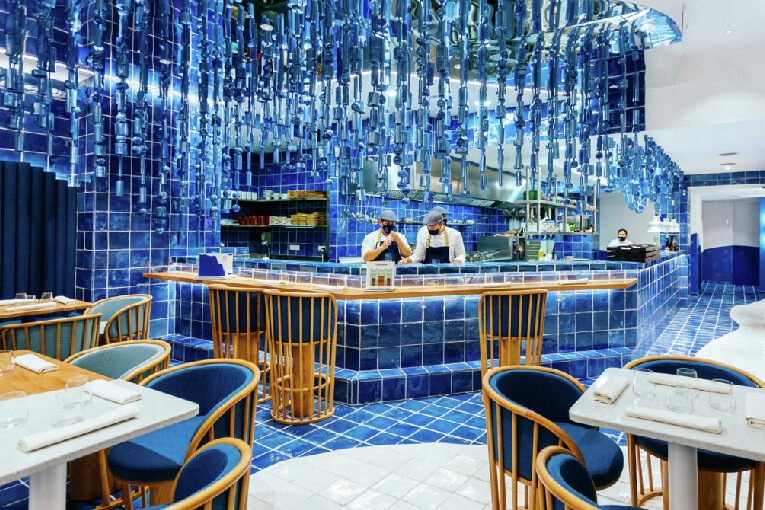 El Cabanyal is a reflection of that seafaring and Mediterranean spirit that is so typical of the city of Valencia. A neighborhood overlooking the sea and offering up unique cultural, artistic and gastronomic fare. Drop by and explore all its secrets.