For sure, you have seen many images of the Ciudad de las Artes y las Ciencias,, but if you have not yet walked around this complex yet, we recommend to do so. On site, its dimensions and forms will not leave you indifferent. Moreover, its spectacular buildings enclose a whole universe to be explored. Discovering the depths of the oceans or understanding the evolution of life, science and technology are some of its proposals. Are you up for it?
Designed by Santiago Calatrava and Félix Candela, the Ciudad de las Artes y las Ciencias comprises the Palau de les Arts Reina Sofía, a coliseum that offers magnificent operatic programmes every season; the Hemisfèric, or IMAX cinema; the Príncipe Felipe Science Museum, 26,000 square metres dedicated to science and technology; the Oceanogràfic, an immense aquarium with the ecosystems of the world's main seas and oceans; the Umbracle, originally a garden-based observatory; and the Ágora, a multi-purpose building in which events are held.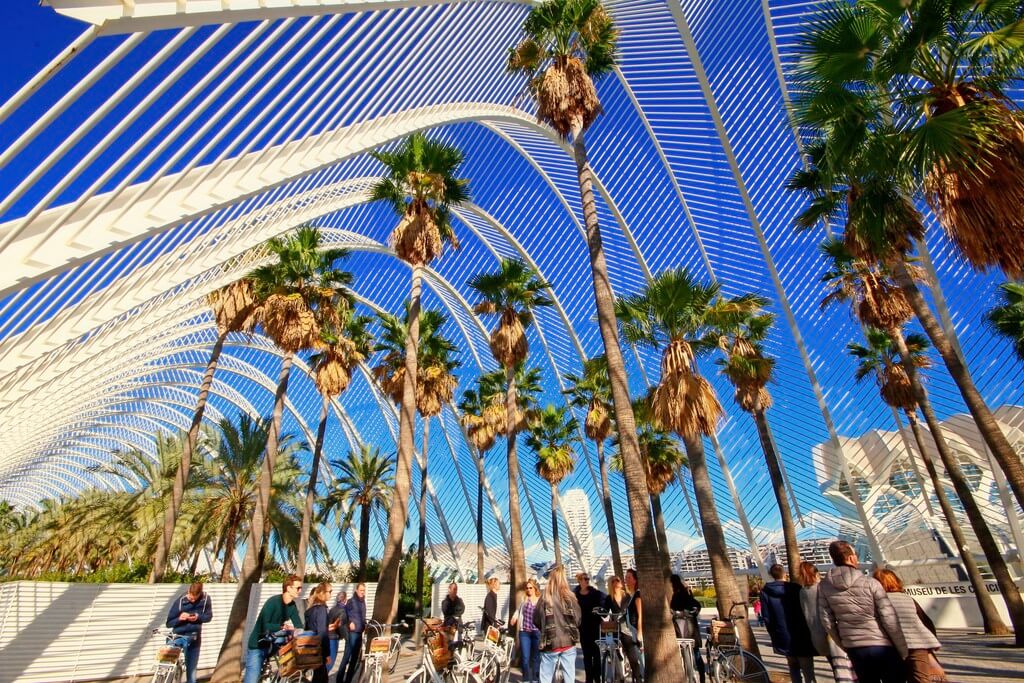 A walk around the complex is already worthwhile. The Ciudad de las Artes is located in the Jardines del Turia Park, a riverbed that has been diverted and converted into a huge green lung that runs through the city. These 8 kilometres of old riverbed are another highly recommendable visit that will be the subject of a future post.
As a whole, the Ciudad de las Artes y las Ciencias extends along two kilometres of garden. Its white buildings with almost impossible shapes and lines contrast with the green of the surroundings and the blue of the artificial ponds. These shallow pools, during the summer months, can be crossed on board of small kayaks or walked on its waters thanks to fun inflatable balls. More active visitors can also rent bikes or tandems in the vicinity.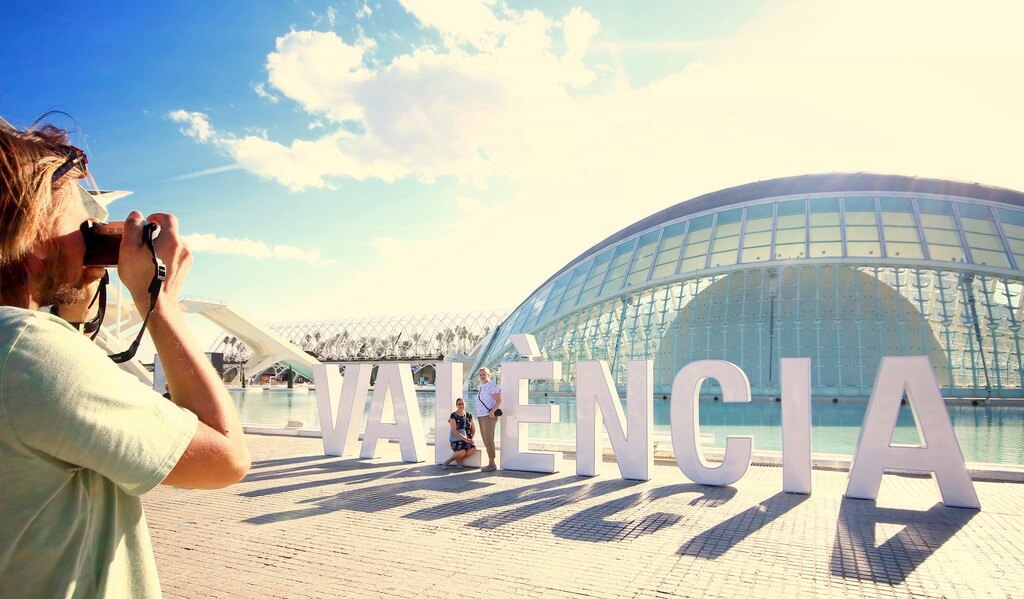 After the pleasant walk around there is still much to discover. We recommend you study your visit by selecting which of its areas you want to visit. Here are the schedules for each area. There are different rates and passes,; check in our online store to buy your tickets without queuing. If you choose the Oceanográfico, you will need approximately three hours to see the different tunnels, outdoor areas and the dolphin show. At the Príncipe Felipe Museum, it depends on how long you want to stay, but reserve at least two hours for this visit; the program of the Palau de les Arts and the Hemisfèric already indicate the time you need for your passes.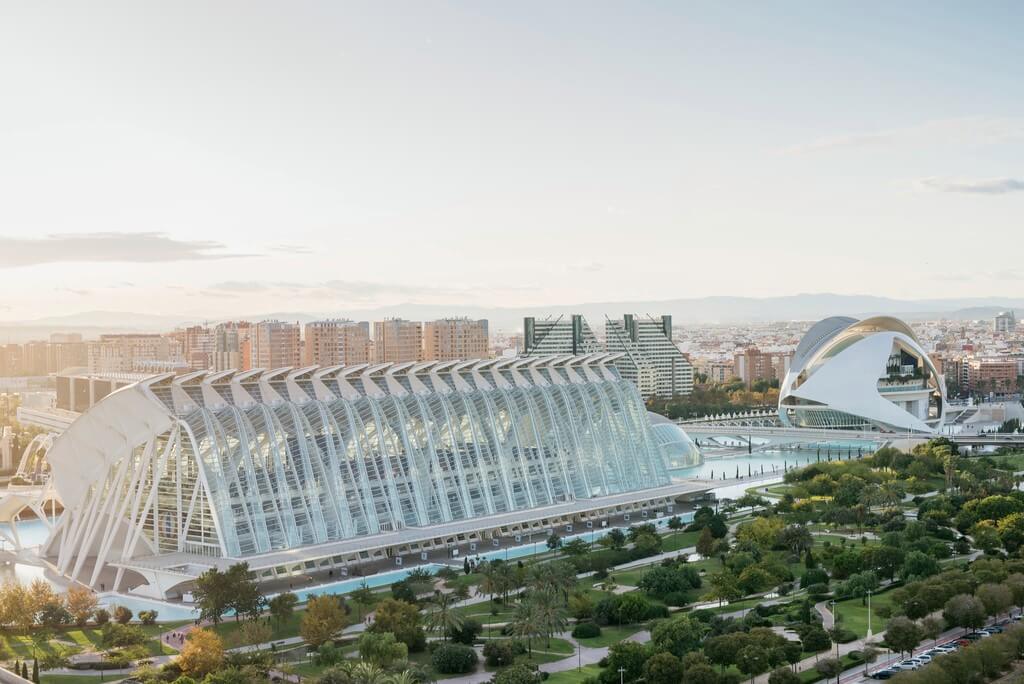 Don't let them tell you, come and be the one to tell it!