There's not a thing in the world that can stand in the way of your love, that's just the way it is.
You know that love moves mountains and tears down barriers; it's the driving force that makes the world go round and it's clear that you and your significant other need a break from this routine we have to live in.
So… to make it easy for you, we're giving you lots of ideas to show that special someone just how you feel about them.
And all of them are made in Valencia, because here we are experts in these questions. And in your soul mate, too. ;)
Keep reading, let's get started.
Jewellery to make her shine even more
It's a Valentine's Day classic that never fails.
For this occasion, we have selected some jewellery from Valencian brands that you are going to love.
The first are a pair of simple and elegant palm leaf earrings (25€) by Peris Roca Orfebres. They are perfect for everyday looks and give you the opportunity to carry a little piece of something from nature with you every day.
Let's continue with this piece of jewellery from Barack by Zelma, who bring us two of their most special pieces to give as Valentine's Day gifts.
The Pompeya ring is a spectacular one, made of sterling silver, finished in 18-carat gold and natural Prehnite stone (98 €).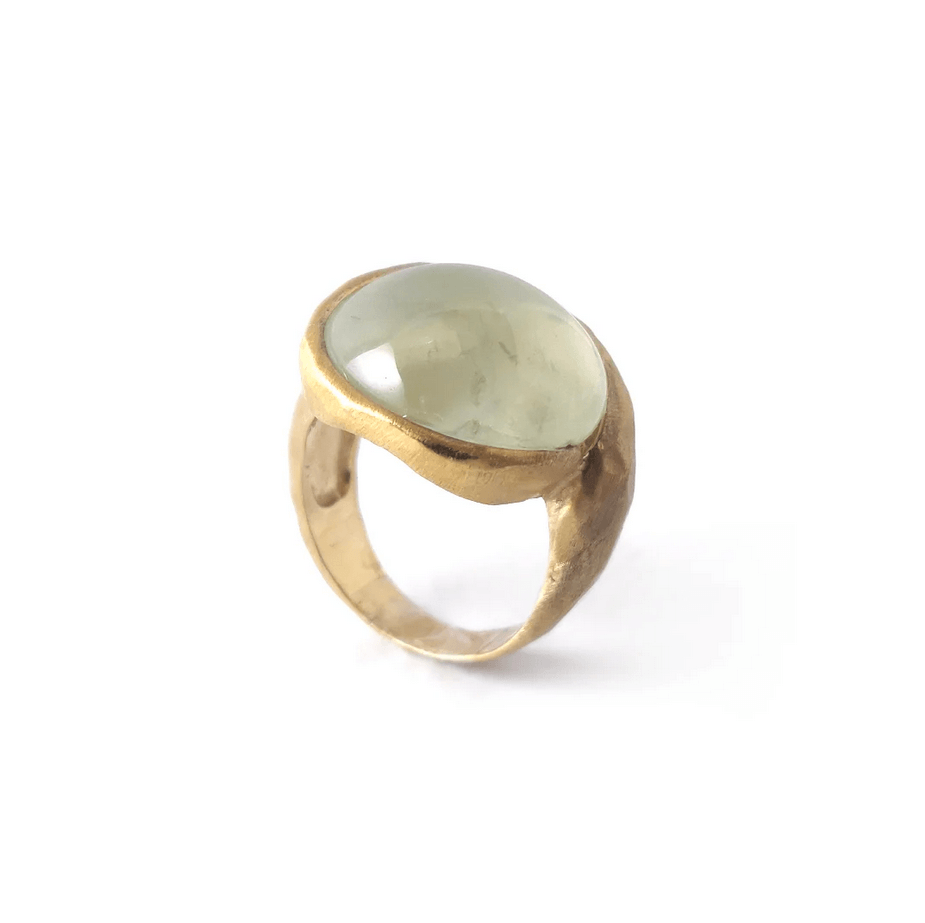 The second suggestion from this jewellery shop is the Balls Balls chrysoprase earrings (99 €) made of sterling silver, 18-carat rose gold and natural Chrysoprase stone.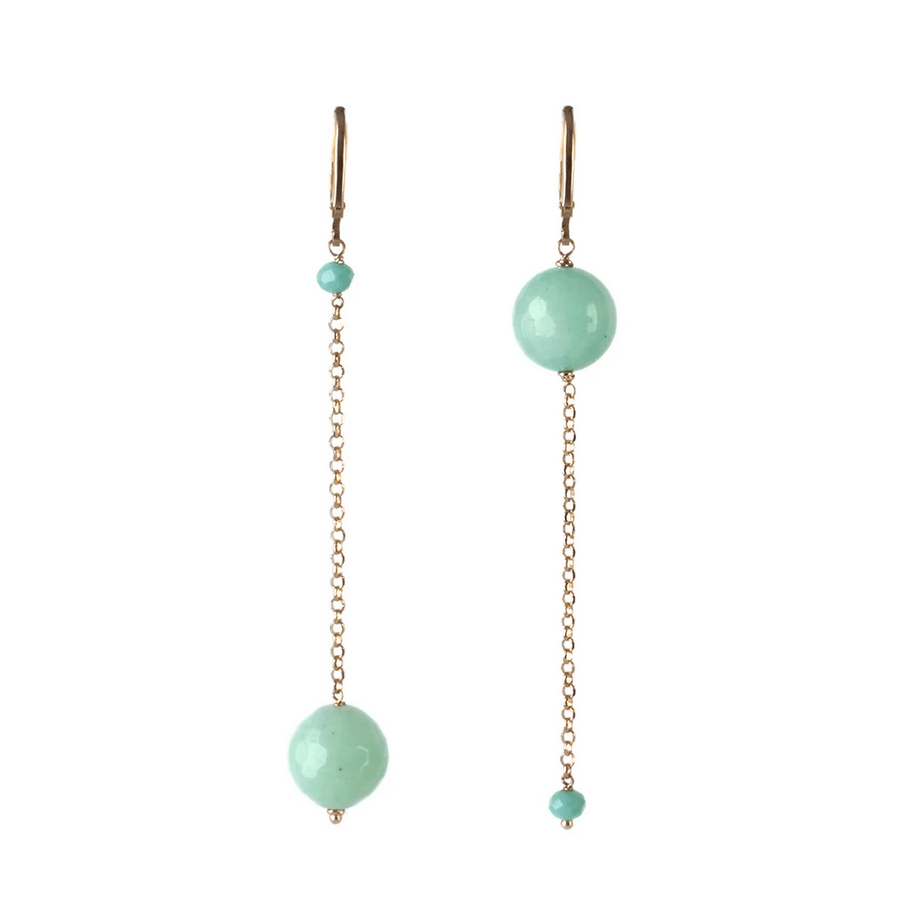 Another great gift is these original Cupid and Cherubs Vicente Gracia Joyas earrings, with fire opals full of love.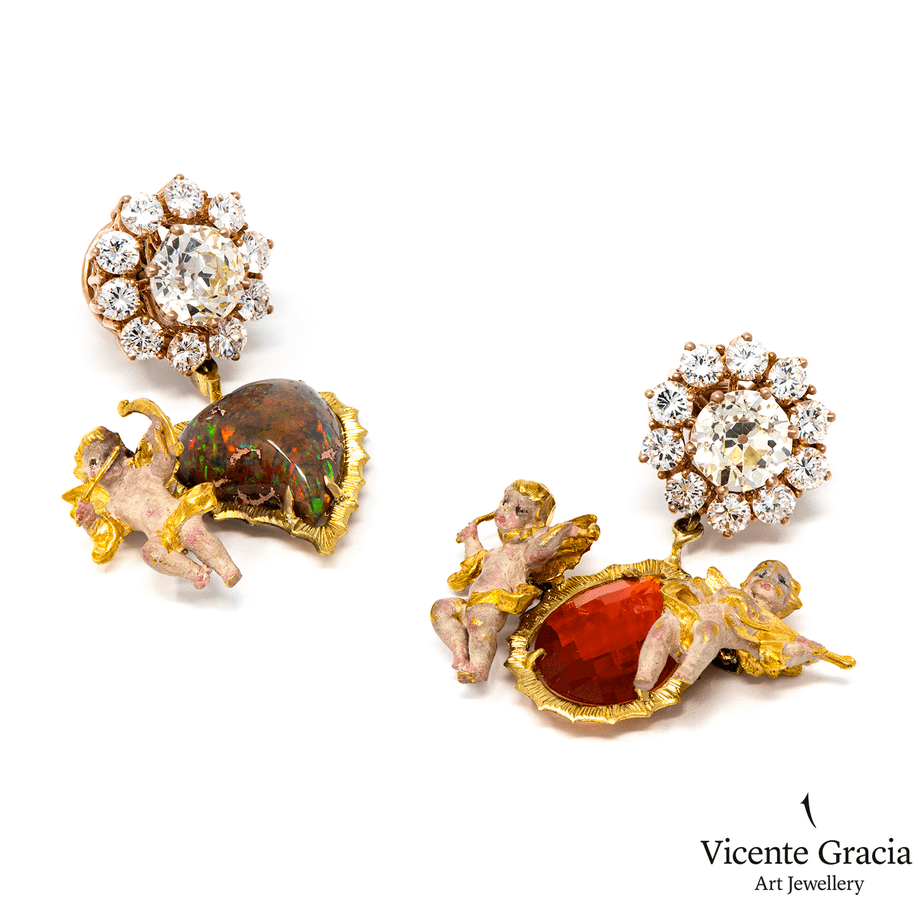 Sports lovers
Maybe you and your partner are people who are into a bit of action; the kind of people who love to feel the adrenaline and, if it's outdoors and in contact with nature, all the better.
Well, here we bring you a bunch of fantastic ideas that also keep their eye (very firmly) on all the health measures in place. And don't think about the cold, because you can give it now and enjoy it when the temperatures go up, spring is just around the corner, don't forget!
A private sailing trip
Ocean Republik gives you a chance to get your feet wet with windsurfing or paddle surfing at Malvarrosa Beach. Those who do it say you feel like you're gliding through the water as if you were flying over it. Are you really going to miss out?
Staying in the water, we go now to Rent Yacht World for a sailboat outing for two (€180).
Quicksail also offers a sailing excursion with a small drink (from 50€) to visit the Marina de Valencia and go out to sea to see the Valencian coast from another perspective.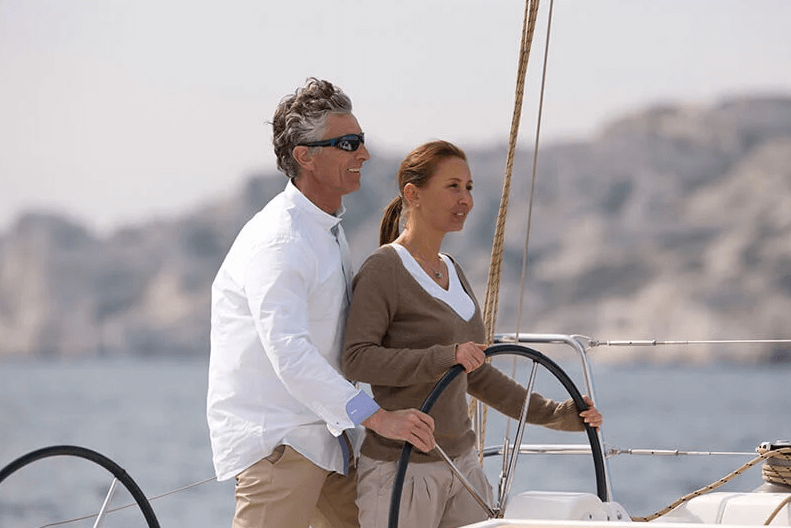 Jet skis and kayaks
If your thing is sailing the seas, Fun and Quads offers you an exciting plan: rent a jet ski (from 80€) for a thrilling trip alongside the Malvarrosa beach, speed and an adrenaline rush are guaranteed!
If, on the other hand, you prefer a more relaxed plan you can give them a kayak trip for Valentine's Day (from €35) to visit the reefs, also just off the Malvarrosa beach.
Kit her/him out with his favourites
Give her/him the kit of one of the local teams Valencia Basket, el Valencia Club de Fútbol and Levante have plenty of options in their online shops.
Time for a bit of pampering
Whether for your partner or yourself, taking some time to relax and feel good on Valentine's Day is one of the best options we can think of.
The Olympia Hotel offers a 90-minute relaxation session in its spa (from €22). Yes, you read that right: 90 minutes to relax in a thermal circuit with a jet pool, toning, hydromassage beds, foot bath and all those gadgets you like so much.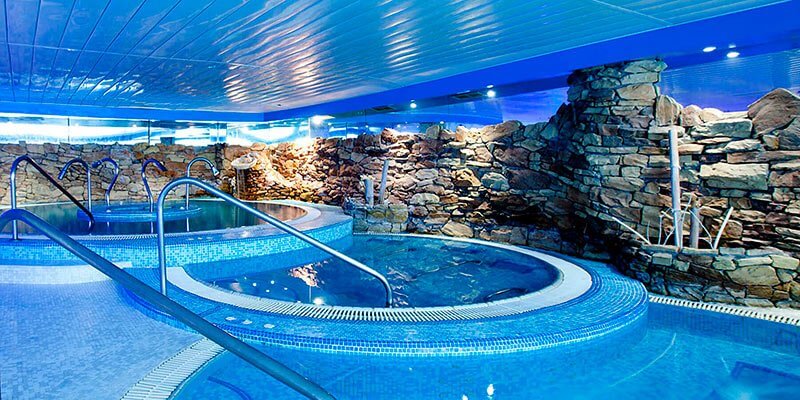 At Nava Thai, you can enjoy as a couple a luxury pack designed to delight. It includes a foot washing ritual, 90 minutes of an essential oil body massage and 30 minutes of a private aroma bath, along with two glasses of cava and chocolates. It's an oasis of calm and wellness for two.
Hotel and dinner
We know it's another classic getaway for the weekend of love, so here are some suggestions.
The Hotel Las Arenas 5* has a plan for a room for two with breakfast and a 60-minute wellness tour in the SPA, followed by a 50-minute relaxing or revitalising massage.
For its part the Hotel Palau del Mar 5* has created a very complete Valentine's Day pack with a romantic dinner for two, breakfast and a little something more that you will discover on your arrival.
We finish this trio of romantic plans with the Hotel Olympia Alboraya's Valentine's Day pack of accommodation, breakfast, and a special dinner for couples.
Different ways to celebrate love (through Valencian gastronomy)
There are many ways to celebrate the flavours of Valencia and we are going to show you some of them.
If you want to opt for another can't-miss classic, drop by Trufas Martínez, or visit its website, to get a collection of "books" that are a little special because they blend the origin of the Nolla mosaics and their connection with cocoa, combined with purely Valencian flavors such as chufa, orange, cazalla or "cremaet".
Original CV offers various gift boxes (from €34) that are perfect for enjoying dinner for two.
Get away together
We won't recommend the typical romantic getaway, but rather an escape. Yes, an escape room! We love Moment Escape. It has very realistic movie theaters with highly professional digital effects. You can choose the degree of difficulty or select between magic, fantasy, mystery and terror.
Is that an original Valentine's Day gift or what?
Surprise them with a ninot
We Valencians take the Fallas to any terrain. And our Fallas artists take their creativity wherever you want. Now you can ask them for a ninot of your partner, the two of you or whatever your imagination comes up with. Take a look at the options that regalaunninot.com has in its catalogue or order one to be made.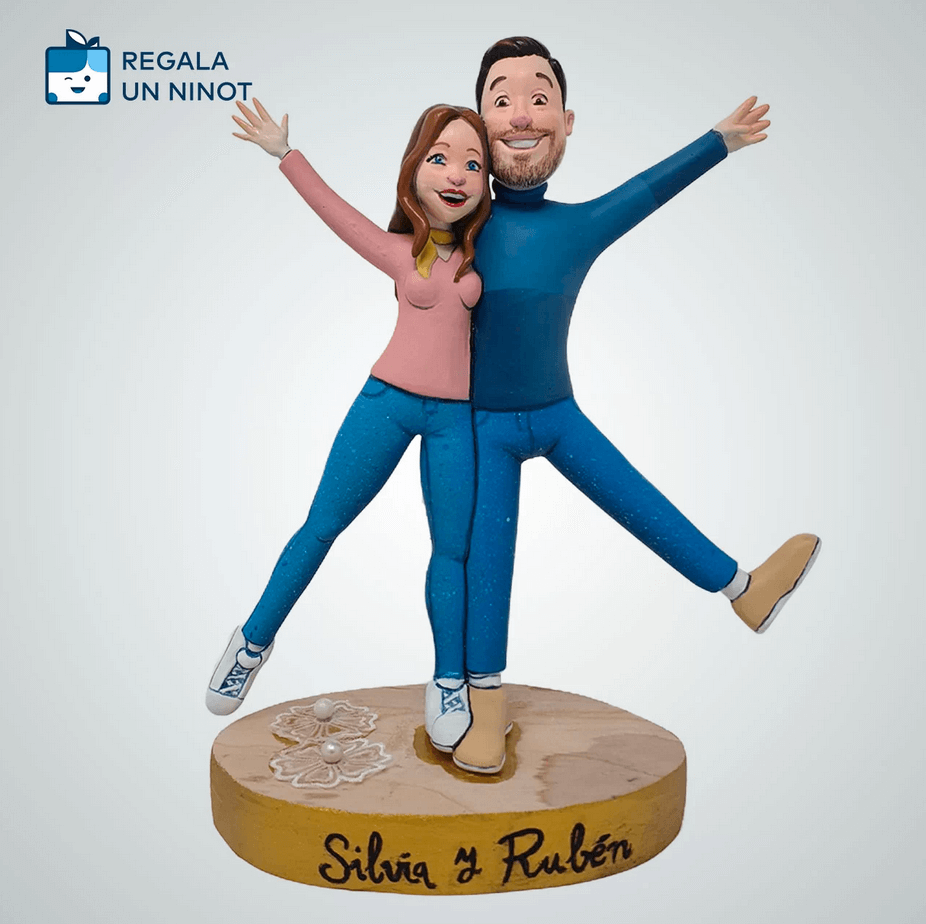 Go to the theater or a concert
Couples' therapists say you have to make time to nurture your love, and that's especially so on Valentine's Day. One good way to do that is to go to the theater together or to listen to your favorite band. Take a look at Valencia's cultural agenda, because it's on fire! And buy tickets as a gift.
Say it with design
Maybe you haven't heard yet, but Valencia is the World Design Capital 2022 and that's something to celebrate, even on Valentine's Day. Choose a gift that's full of design. You'll find everything from handmade jewellery, illustrations of couples and even ceramics at La Postalera, a shop you can't miss on your visit to València. Take a look at these prints (from 9€), these little jewels (from 29,90€) or these ceramic objects (from 6€).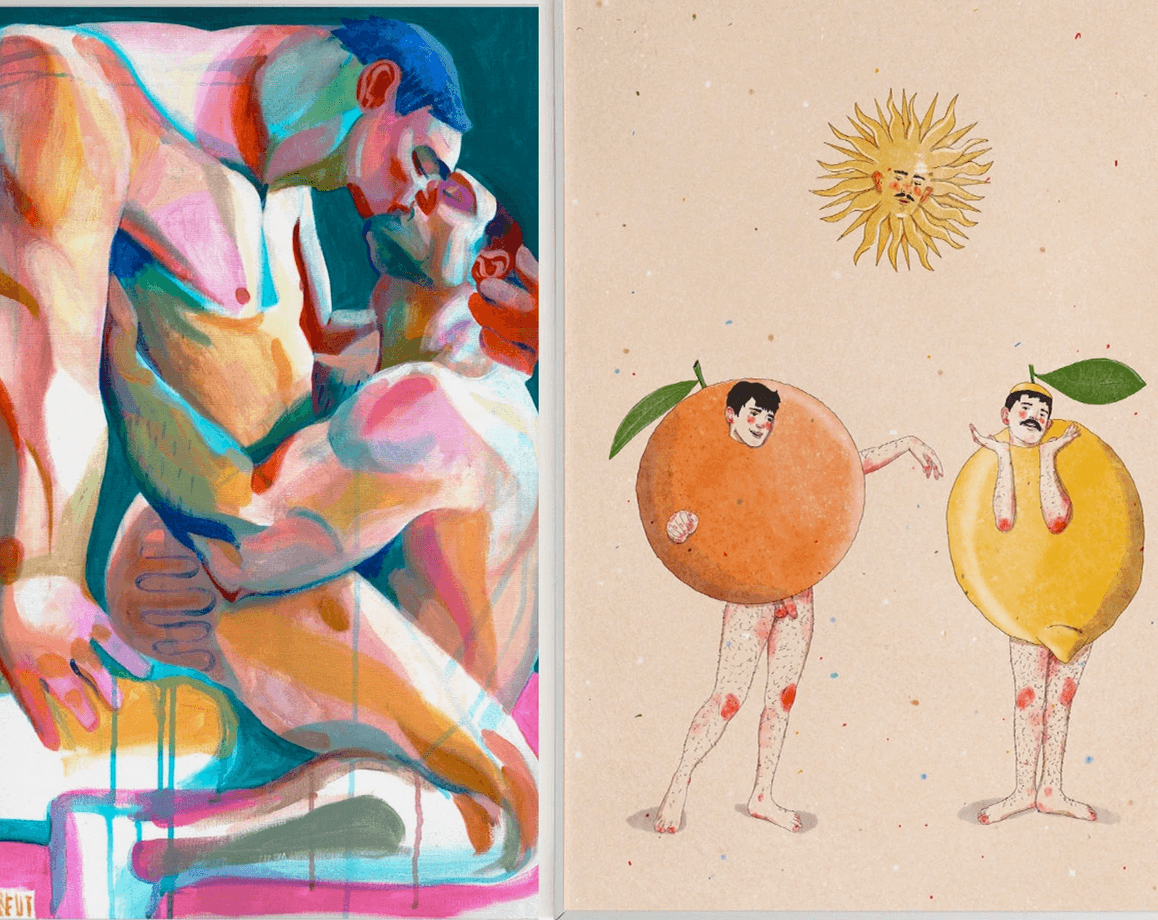 If we have aroused your curiosity about Valencian design, take a look at everything you can find to give as a gift (or to giveYOURSELF) in this other post.
Love is still in fashion
And it will continue to be.
Especially if you choose to give a little piece of Valencian fashion as a Valentine's Day gift this year.
For example, in Ensedarte they have selected a very special piece: the Corets hand-painted, natural silk foulard (50€).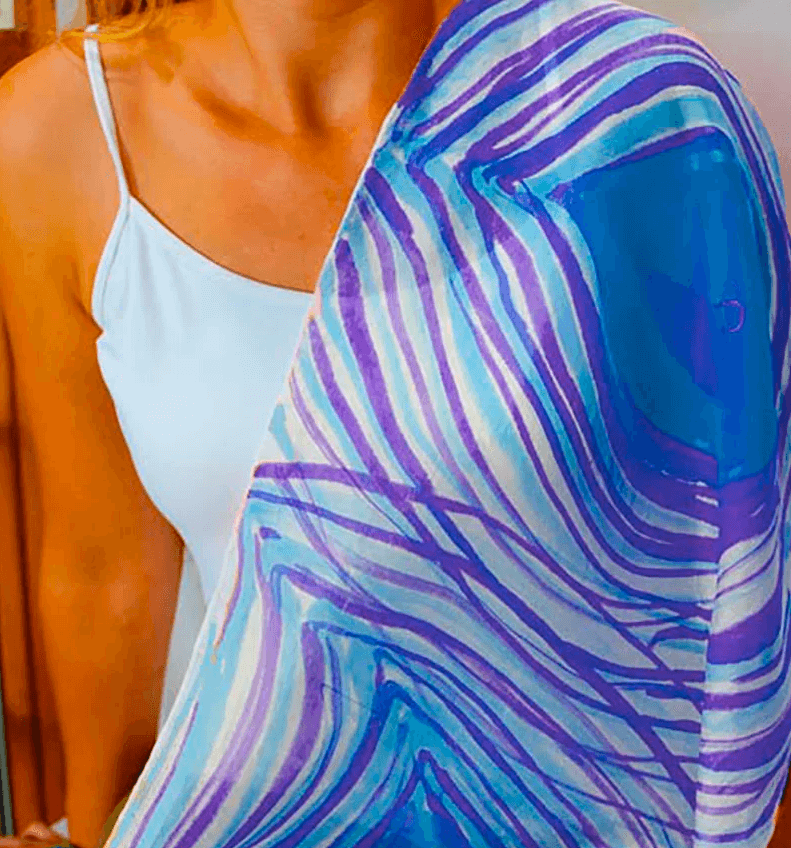 We end this little stroll through Valencian fashion at Sombreros Albero, founded in 1820, with a shop opposite the Plaza de Toros (Xàtiva, 21) and another next to the Central Market (Plaza del Mercado, 9), where you'll find a wide range of discounts of up to 20% on a selection of women's items, from berets in a whole range of colours to wide-brimmed fedora hats.
Still not sure? Here are a few more suggestions for celebrating Valentine's Day this year.
And here's our final tip: this year, more than ever... love yourself lots!