The rough texture of the oranges of this land, the colored lines that intertwine in a hand-painted tile, the shiny threads that sparkle in a silk cloth or the warm pantone of a cremaet. Valencia is, almost unintentionally, a city of design, and more and more people are looking for that uniqueness and value in the work of its artisans and artists. There's a reason the city is the 2022 World Design Capital.
We suggest this route to spend a day in Valencia exploring design in the neighborhoods of Ruzafa and Ensanche:
9 a.m. It's important to start the day with a good breakfast, so we recommend you order yours on the terrace of the SH Hotel Inglés, a boutique hotel next to the majestic Palacio del Marqués de Dos Aguas. The hotel has a restaurant, Les Marquis, with a charming terrace facing the baroque façade of the palace, which is also home to the National Ceramics Museum. An unbeatable starting point for this route.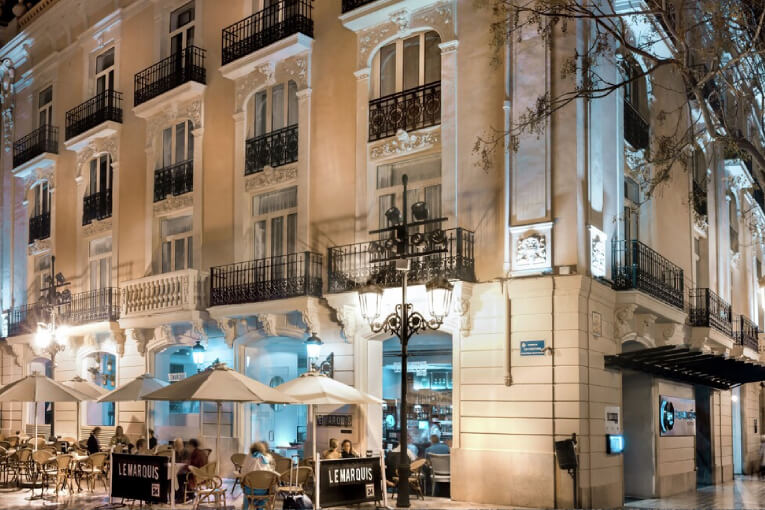 Les Marquis - C/ Marqués de Dos Aguas, 6.
10:30 a.m. With a full stomach, there is nothing better than a walk through one of the city's most fashionable areas, the Ruzafa neighborhood, where unique restaurants coexist alongside small art galleries and designer and vintage shops.
On the way to what is known as the "Valencian soho", we find the Lladró showroom, a firm known throughout the world for its porcelain figurines. Craftsmanship made in Valencia that has been decorating homes since 1953, and that is now synonymous with design and luxury. A collection of veritable works of art, unique pieces ranging from the famous figurines to jewelry, tableware and lighting.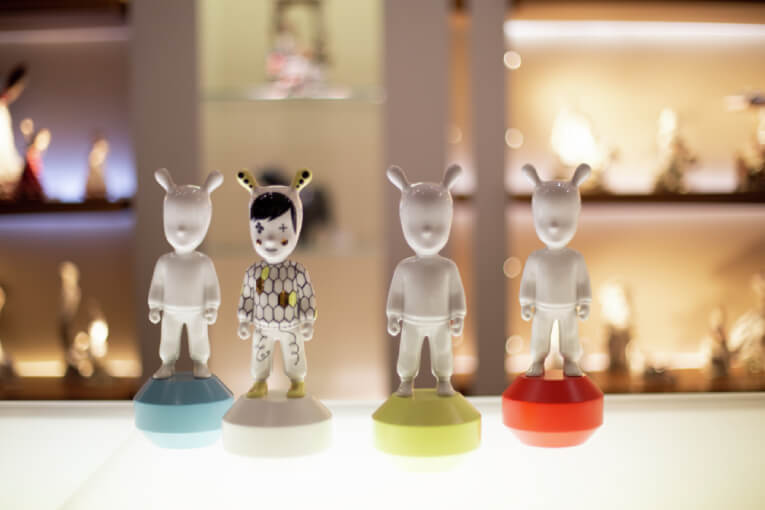 Lladró - C/Poeta Querol 9
11:30 a.m. The picturesque neighborhood of Ruzafa, with its colorful façades, its blend of cultures and restaurants and fresh designer shops are well worth a few hours of your time. A stop at the Ruzafa Market will allow visitors to soak in the ambiance of the neighborhood, discover local products and experience a day in the life in this spot that has already won over the hearts of young people.
A must-stop for anyone with a sweet tooth is Utopick, the artisanal shop of locally made chocolate that is famous all over Spain. A personalized tablet or a box of its bombetes is the sweetest gift you can take from the city.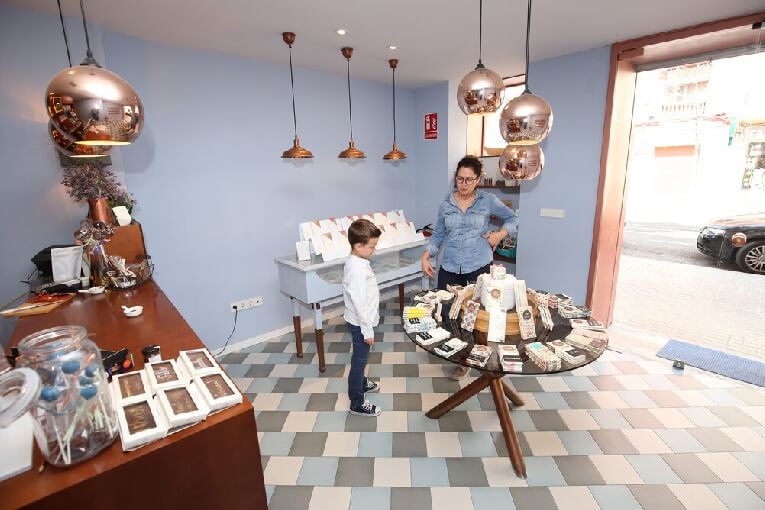 Utopick - C/ Matías Perelló nº14
2 p.m. Located in an elegant two-story 18th-century building the Salita, restaurant, with one Michelin star and two Repsol suns, offers cuisine to entice all five senses with creations from Begoña Rodrigo, one of the best chefs in the city. A surprising locale that boasts the best vegetables and seafood in a space with a palpable Mediterranean character, decorated entirely with pieces from iconic Valencian brands.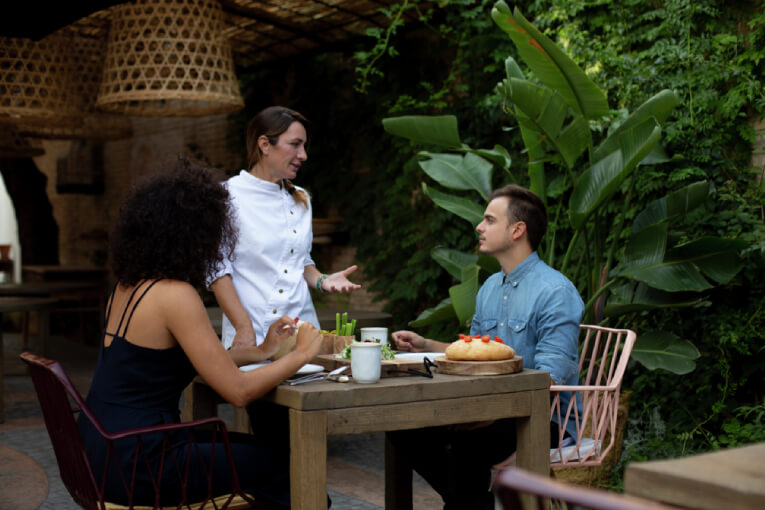 La Salita - C/ Pedro III el Grande
4 p.m. Simply crossing the Reino de València Avenue takes you from Ruzafa to El Ensanche, one of the city's most stately areas, featuring modernist buildings and renowned stores. The area between Calle Colón and Gran Vía Marqués del Turia is also one of the most important shopping areas in Valencia. One of the best examples of quality shopping is the Sie7e Jewels Gallery, a family company that sells fine jewelry with unique designs that make each piece a veritable work of art. A space with a cutting-edge style that reflects the family's innovative and creative character.
Sie7e Jewels Gallery - C/ Hernán Cortés 28
6:30 p.m. Reigning majestically in the center of the El Ensanche neighborhood is Mercado Colón. (Columbus Market). This old market, renovated and converted into a gastromarket is one of the favorite gathering spots for Valencians to have a snack, as well as one of the city's architectural jewels.
The lower floor is home to stores, bars and restaurants run by some of the best chefs in the city. Colonial cuisine, Japanese fusion or local Mediterranean vegetables will delight the most demanding palates.
A must-see in the building is Habitual, a remarkable space where Ricard Camarena, a chef with two Michelin stars and one green star, offers his take on the Mediterranean, with a modern and vibrant fare rooted in light, color, farm to table and all the local flavors.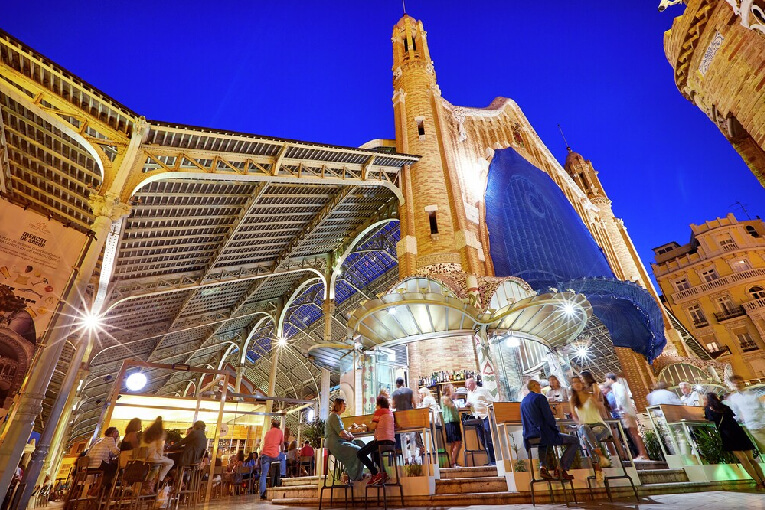 Mercado Colón - C/ Jorge Juan 19
From north to south and east to west, Valencia exudes design from all four sides. A city that beckons anyone who is curious and that always offers new places to discover.